Top Ten Tuesday was created by The Broke and the Bookish in June of 2010 and was moved to That Artsy Reader Girl in January of 2018. It was born of a love of lists, a love of books, and a desire to bring bookish friends together.
This week's theme is a freebie!
A couple months ago, someone commented somewhere on my profile in Goodreads (I think it was on one of my reread reviews) that they were so excited to learn of another woman-authored fantasy series because there are so few women writing fantasy!
I just.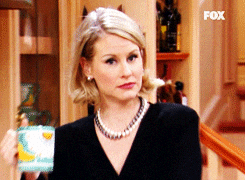 Yeah. No.
Science fiction was quite literally created by a woman.
And who told fairy tales to their children? Women.
Women have been incredibly influential in the genre for decades (albeit their achievements have only recently been recognized in large numbers, because #hugossomale), and even created some major fantasy subgenres (grimdark, urban fantasy, etc). You thought Jim Butcher created urban fantasy? Huh, please.
Women have always been around in SFF, and if they haven't received the widespread accolades of oh, Jordan Robert or Brandon Sanderson or Patrick Rothfuss, to name a few, then maybe that's because of how SFF written by women (and people of color) are advertised and promoted.
Rows and rows of Tolkien.
One tiny section for Anne McCaffrey.
If you ask a dude to name a woman SFF author published before 2000, he'll probably say Ursula K LeGuin.
If you ask a dude (or anyone) to name a Black woman SFF author, he'll either come up blank or say Octavia Butler.
So here are ten (plus) women in fantasy who you may not have heard of (or you may have). It is far from an inclusive list, as there are a lot of fantastic woman authors from prior to 2000! My list is mostly white and cis, but I'm happy to keep adding if you know any women of color or non-cis women who were writing fantasy prior to 2000!
Check them out! (links go to their Goodreads author profiles)
Ladies of the 80s
Ladies of the 90s
Bonus!
Sultana's Dream by Rokeya Sakhaway Hossain
The Blazing World by Mary Cavendish
The Long Tomorrow by Leigh Brackett
Resources:
The Asian Sci-Fi & Fantasy Writers you (and I) really should be reading