I had a very ambitious plan for July. Read all my August ARCs (which I over-requested). And then, because I had so few ARCs for September and October, I could…be free of ARCs, and read whatever the fuck I wanted in August.
Reader, this absolutely did not happen.
Aside from reading 17 books (I added a graphic novel after posting the wrap-up; too lazy to edit) in July, the vast majority were audiobooks that were most certainly not ARCs as I spend a month fighting anxiety (over not book things) while reading a June TBR book for most of July. It was five stars and worth it…but I'm not used to slowing down when it comes to reading.
I supposed that's the takeaway from July? Slow down and enjoy taking it easy?
Whatever. In August, my tbr is a disaster because I plan to read all the books.
Yes, I'm writing checks my eyeballs can't catch (that metaphor 100% works). Bifocals, here we come.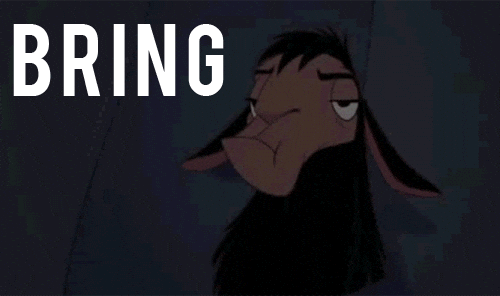 The State of the August ARC
The War Librarians by Addison Armstrong
1918. Timid and shy Emmaline Balakin lives more in books than her own life. That is, until an envelope crosses her desk at the Dead Letter Office bearing a name from her past, and Emmaline decides to finally embark on an adventure of her own–as a volunteer librarian on the frontlines in France. 1976. Kathleen Carre is eager to prove that she deserves her acceptance into the first coed class at the United States Naval Academy. But not everyone wants female midshipmen at the Academy. To protect herself, Kathleen must learn to trust others even as she discovers a secret that could be her undoing.
Terminal Peace by Jim Hines
Marion "Mops" Adamopoulos and her team were trained to clean spaceships. They were absolutely not trained to fight an interplanetary war with the xenocidal Prodryans or to make first contact with the Jynx, a race who might not be as primitive as they seem. But if there's one lesson Mops and her crew have learned, it's that things like "training" and "being remotely qualified" are overrated.
The Spear Cuts Through Water by Simon Jimenez
The people suffer under the centuries-long rule of the Moon Throne. The royal family—the despotic emperor and his monstrous sons, the Three Terrors—hold the countryside in their choking grip. They bleed the land and oppress the citizens with the frightful powers they inherited from the god locked under their palace. But that god cannot be contained forever. With the aid of a guard broken by his guilt-stricken past, and an outcast fighting for his future, the god escapes from her royal captivity embarks on a five-day pilgrimage in search of freedom—and a way to end the Moon Throne forever.
A Very Secret Society of Irregular Witches by Sangu Mandanna
As one of the few witches in Britain, Mika Moon knows she has to hide her magic, keep her head down, and stay away from other witches so their powers don't mingle and draw attention. And as an orphan who lost her parents at a young age and was raised by strangers, she's used to being alone and she follows the rules…with one exception: an online account, where she posts videos pretending to be a witch. She thinks no one will take it seriously. But someone does. An unexpected message arrives, begging her to travel to the remote and mysterious Nowhere House to teach three young witches how to control their magic. It breaks all of the rules, but Mika goes anyway, and is immediately tangled up in the lives and secrets of the houses's residents.
Carrie Soto is Back by Taylor Jenkins Reid
Carrie Soto is fierce, and her determination to win at any cost has not made her popular. But by the time she retires from tennis, she is the best player the world has ever seen. She sacrificed nearly everything to become the best, with her father, Javier, as her coach. But six years after her retirement, Carrie finds herself sitting in the stands of the 1994 US Open, watching her record be taken from her by a brutal, stunning player named Nicki Chan. At thirty-seven years old, Carrie makes the monumental decision to come out of retirement and be coached by her father for one last year in an attempt to reclaim her record.
High Times in the Low Parliament by Kelly Robson
Lana Baker is Aldgate's finest scribe, with a sharp pen and an even sharper wit. Gregarious, charming, and ever so eager to please, she agrees to deliver a message for another lovely scribe in exchange for kisses and ends up getting sent to Low Parliament by a temperamental fairy as a result. As Lana transcribes the endless circular arguments of Parliament, the debates grow tenser and more desperate. Due to long-standing tradition, a hung vote will cause Parliament to flood and a return to endless war.
A Taste of Gold and Iron by Alexandra Rowland
To prove his loyalty to the queen, his sister, Kadou takes responsibility for the investigation of a break-in at one of their guilds, with the help of his newly appointed bodyguard, the coldly handsome Evemer, who seems to tolerate him at best. In Arasht, where princes can touch-taste precious metals with their fingers and myth runs side by side with history, counterfeiting is heresy, and the conspiracy they discover could cripple the kingdom's financial standing and bring about its ruin.
The Oleander Sword by Tasha Suri
The prophecy of the nameless god—the words that declared Malini the rightful empress of Parijatdvipa—has proven a blessing and curse. She is determined to claim the throne that fate offered her. But even with the strength of the rage in her heart and the army of loyal men by her side, deposing her brother is going to be a brutal and bloody fight. The power of the deathless waters flows through Priya's blood. Thrice born priestess, Elder of Ahiranya, Priya's dream is to see her country rid of the rot that plagues it: both Parijatdvipa's poisonous rule, and the blooming sickness that is slowly spreading through all living things. But she doesn't yet understand the truth of the magic she carries…
Other Hopefuls
Because I have 1,000 books checked out since I planned to have a slightly different August 😂
🎧 You Made a Fool of Death With Your Beauty by Akwaeke Emezi
🎧 The Facemaker by Lindsey Fitzharris
🎧 Six Wakes by Mur Lafferty
🎧 Prairie Lotus by Linda Sue Park
📖 The City Inside by Samit Basu
📖 Striking Distance by Sarah Rees Brennan
📖 Strange Beasts of China by Yan Ge
📖 Star Eater by Kerstin Hall
📖 Folklorn by Angela Mi Young Hur
📖 Portrait of a Thief by Grace Li
What are you looking forward to reading this month?