Verity by Colleen Hoover
🌺🌺🌺🌺/5
When Lowan receives an out of the blue offer to finish the last three books in author Verity Crawford's chart-topping series, she's on the fence. On the one hand, the money is more than she's ever seen and she's dead broke after burying her mother. On the other, the thought of the attention she'll receive is making her break out in hives and there's something fishy about the entire situation…however, the author's husband is tragically hot and there's just something about him.
At Verity Crawford's house, however, something is deeply wrong. And Lowan begins to question everything when she finds Verity's unfinished autobiography…
WHAT.

DID.

I.

JUST.

READ?!?!
I waltzed into this book expecting nothing. Literally, nothing.
I saw the bevvy of five-star reviews, the OMG OMG OMG OMG you have to read this! chants from bloggers, and yet there was a deciding dearth on exactly what this book was about. What genre was it even? Romance? Thriller? Mystery? Seriously, so much mystery and Hyyyyyype with a capital H.
Well, I'm here to help you out.
Romance? Thriller? Mystery? Yes.
Little bit Get Out in terms of tone, lotta bit Jane Eyre? Yup.
100% suspense ride that'll have you going from

to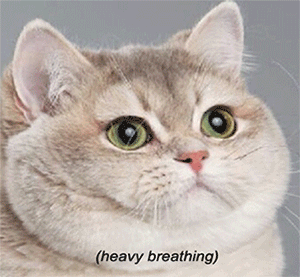 to

to

to

to

by the time you've finished? Absolutely.
I'm not sure if I'd give this 1 stars or 5 stars based on the serious amount of head fuckery that this book delivers.
And no, I'm not even talking about the twists and turns with the main story.
I'm talking about Jeremy and his magic penis.
Yup, the mystic peen that somehow transforms normal women into obsessed protectors. Dude's weird and I really wished that we could have gotten into this dude's headspace to figure out what makes him tick. And also figure out what the hell he does all day, since you can't break down a dock 24/7 over the course of 2 weeks because 1) physically unsustainable due to muscle exhaustion and 2) a dock is a finite structure. It has to come apart completely at some point, unless you suck balls using a hammer and/or whatever else you're using to take apart a dock.
I digress.
Anyhow, call up an appointment with your therapist, sit down with a solid bottle of something VERY alcoholic in your hand, read yourself this book and let it fuck you up.
I did.
And I'm totally, 100% completely, absolutely fine.