There are so many science fiction and fantasy books coming out in the last three months of 2022! I'm so excited, and also wondering how the hell I'm going to read all the things. Triage. Triage is key.
Also, I am loving the revival/resurgence of witchy romances. Not necessarily urban fantasy or paranormal fantasy, but the contemporary romance version of magical romance that's light and fluffy with maybe a couple spicy scenes. LOVE IT.
So you'll see some of that, along with some other science fiction and fantasy. This is not at all a comprehensive list, but a compilation of the books that are calling out to me.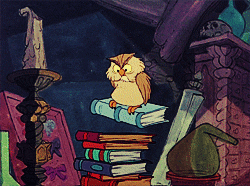 October
Such Sharp Teeth by Rachel Harrison (October 4)
Rory Morris isn't thrilled to be moving back to her hometown, even if it is temporary. There are bad memories there. But her twin sister, Scarlett, is pregnant, estranged from the baby's father, and needs support, so Rory returns to the place she thought she'd put in her rearview. After a night out at a bar where she runs into an old almost-flame, she hits a large animal with her car. And when she gets out to investigate, she's attacked. Rory survives, miraculously, but life begins to look and feel different. She's changing into someone else–something else, maybe even a monster. But does that mean she's putting those close to her in danger? Or is embracing the wildness inside of her the key to acceptance?
Station Eternity by Mur Lafferty (October 4)
From idyllic small towns to claustrophobic urban landscapes, Mallory Viridian is constantly embroiled in murder cases that only she has the insight to solve. But being surrounded by death doesn't make you a charming amateur detective, it makes you a suspect and a social pariah. So when Mallory gets the opportunity to take refuge on a sentient space station, she thinks she has the solution. Surely the murders will stop if her only company is alien beings. At first her new existence is peacefully quiet…and markedly devoid of homicide. But when the station agrees to allow additional human guests, Mallory knows the break from her peculiar reality is over.
The Mountain in the Sea by Ray Nayler (October 4)
Rumors begin to spread of a species of hyperintelligent, dangerous octopus that may have developed its own language and culture. The octopuses hold the key to unprecedented breakthroughs in extrahuman intelligence. The stakes are high: there are vast fortunes to be made by whoever can take advantage of the octopuses' advancements, and as marine biologist Dr. Nguyen struggles to communicate with the newly discovered species, forces larger than DIANIMA close in to seize the octopuses for themselves. But no one has yet asked the octopuses what they think. And what they might do about it.
The Fish by Joanne Stubbs (October 6)
A few decades into the twenty-first century, in their permanently flooded garden in Cornwall, Cathy and her wife Ephie give up on their vegetable patch and plant a paddy field instead. Thousands of miles away, expat Margaret is struggling to adjust to life in Kuala Lumpur, now a coastal city. In New Zealand, two teenagers marvel at the extreme storms hitting their island. But they are not the only ones adapting to the changing climate. The starfish on Cathy's kitchen window are just the start. As all manner of sea creatures begin to leave the oceans and invade the land, the new normal becomes increasingly hard to accept.
Will Do Magic for Small Change by Andrea Hairston (October 11)
Cinnamon Jones dreams of stepping on stage and acting her heart out like her famous grandparents, Redwood and Wildfire. But she's always been theatrically challenged. That won't necessarily stop her! But her family life is a tangle of mysteries and secrets, and nobody is telling her the whole truth. Before her brother died, he gave Cinnamon The Chronicles of the Great Wanderer—a tale of a Dahomean warrior woman and an alien from another dimension who perform at the 1893 Chicago World's Fair. They are a story of magic or alien science, but the connection to Cinnamon's past is unmistakable.
The Immortality Thief by Taran Hunt (October 11)
Refugee, criminal and linguist Sean Wren is made an offer he knows he can't refuse: life in prison, "voluntary" military service – or salvaging data in a long-dead language from an abandoned ship filled with traps and monsters, just days before it's destroyed in a supernova. Data connected to the Philosopher's Stone experiments, into unlocking the secrets of immortality. And he's not the only one looking for the derelict ship. The Ministers, mysterious undying aliens that have ruled over humanity for centuries, want the data – as does The Republic, humanity's last free government. And time is running out.
The Spare Man by Mary Robinette Kowal (October 11)
Tesla Crane, a brilliant inventor and an heiress, is on her honeymoon on an interplanetary space liner, cruising between the Moon and Mars. She's traveling incognito and is reveling in her anonymity. Then someone is murdered and the festering chowderheads who run security have the audacity to arrest her spouse. Armed with banter, martinis, and her small service dog, Tesla is determined to solve the crime so that the newlyweds can get back to canoodling…and keep the real killer from striking again.
Self Portrait With Nothing by Aimee Pokwatka (October 18)
Abandoned as an infant on the local veterinarian's front porch, Pepper Rafferty was raised by two loving mothers, and now at thirty-six is married to the stable, supportive Ike. She's never told anyone that at fifteen she discovered the identity of her biological mother. That's because her birth mother is Ula Frost, a reclusive painter famous for the outrageous claims that her portraits summon their subjects' doppelgangers from parallel universes.
A Touch of Moonlight by Yaffa Santos (October 25)
Larimar Cintrón works hard at three things: her job as brand manager for Beacon Café, a New York based corporate bakery chain; taking care of her parents and her abuela; and hiding that she's a ciguapa—a mythical creature of Dominican folklore with long, straight hair and backwards-facing feet. Larimar may only be a ciguapa on full moons, but she feels like an outsider in her family the rest of the month too. Her love of '90s punk rock music and style further sets her apart. But when her best friend introduces her to Ray, a bakery owner and fellow punk rock lover, Larimar thinks she may have finally found someone with whom she can be her true self.
Into the Riverlands by Nghi Vo (October 25)
Wandering cleric Chih of the Singing Hills travels to the riverlands to record tales of the notorious near-immortal martial artists who haunt the region. On the road to Betony Docks, they fall in with a pair of young women far from home, and an older couple who are more than they seem. As Chih runs headlong into an ancient feud, they find themselves far more entangled in the history of the riverlands than they ever expected to be. Book 3.
November
The Cloisters by Katy Hays (November 1)
When Ann Stilwell arrives in New York City, she expects to spend her summer working as a curatorial associate at the Metropolitan Museum of Art. Instead, she finds herself assigned to The Cloisters, a gothic museum and garden renowned for its medieval art collection and its group of enigmatic researchers studying the history of divination. Desperate to escape her painful past, Ann is happy to indulge the researchers' more outlandish theories about the history of fortune telling. But what begins as academic curiosity quickly turns into obsession when Ann discovers a hidden 15th-century deck of tarot cards that might hold the key to predicting the future. When the dangerous game of power, seduction, and ambition at The Cloisters turns deadly, Ann becomes locked in a race for answers as the line between the arcane and the modern blurs.
The World We Make by NK Jemisin (November 1)
Every great city has a soul. A human avatar that embodies their city's heart and wields its magic. New York? She's got six. But all is not well in the city that never sleeps. Though Brooklyn, Manny, Bronca, Venezia, Padmini, and Neek have temporarily managed to stop the Woman in White from invading–and destroying the entire universe in the process–the mysterious capital "E" Enemy has more subtle powers at her disposal. A new candidate for mayor wielding the populist rhetoric of gentrification, xenophobia, and "law and order" may have what it takes to change the very nature of New York itself and take it down from the inside. In order to defeat him, and the Enemy who holds his purse strings, the avatars will have to join together with the other Great Cities of the world in order to bring her down for good and protect their world from complete destruction. Book 2
A Restless Truth by Freya Marske (November 1)
The most interesting things in Maud Blyth's life have happened to her brother Robin, but she's ready to join any cause, especially if it involves magical secrets that may threaten the whole of the British Isles. Bound for New York on the R.M.S. Lyric, she's ready for an adventure. What she actually finds is a dead body, a disrespectful parrot, and a beautiful stranger in Violet Debenham, who is everything—a magician, an actress, a scandal—Maud has been trained to fear and has learned to desire. Surrounded by the open sea and a ship full of loathsome, aristocratic suspects, they must solve a murder and untangle a conspiracy that began generations before them. Book 2.
Ocean's Echo by Everina Maxwell (November 1)
Rich socialite, inveterate flirt, and walking disaster Tennalhin Halkana can read minds. Tennal, like all neuromodified "readers," is a security threat on his own. Conscripted into the military under dubious circumstances, Tennal is placed into the care of Lieutenant Surit Yeni. Whereas Tennal can read minds, Surit can influence them. Surit accepted a suspicious promotion-track request out of desperation, but he refuses to go through with his illegal orders to sync and control an unconsenting Tennal. So they lie: They fake a sync bond and plan Tennal's escape. Their best chance arrives with a salvage-retrieval mission into chaotic space—to the very neuromodifcation lab that Surit's traitor mother destroyed twenty years ago. And among the rubble is a treasure both terrible and unimaginably powerful, one that upends a decades-old power struggle, and begins a war.
White Horse by Erica Wurth (November 1)
Heavy metal, ripped jeans, Stephen King novels, and the occasional beer at the White Horse have defined urban Indian Kari James's life so far. But when her cousin Debby finds an old family bracelet that once belonged to Kari's mother, it inadvertently calls up both her mother's ghost and a monstrous entity, and her willful ignorance about her past is no longer sustainable… Haunted by visions of her mother and hunted by this mysterious creature, Kari must search for what happened to her mother all those years ago. Kari's journey toward a truth long denied by both her family and law enforcement forces her to confront her dysfunctional relationships, thoughts about a friend she lost in childhood, and her desire for the one thing she's always wanted but could never have.
Legends & Lattes by Travis Baldree (November 8, Tor Reprint)
Worn out after decades of packing steel and raising hell, Viv the orc barbarian cashes out of the warrior's life with one final score. A forgotten legend, a fabled artifact, and an unreasonable amount of hope lead her to the streets of Thune, where she plans to open the first coffee shop the city has ever seen. However, her dreams of a fresh start pulling shots instead of swinging swords are hardly a sure bet. Old frenemies and Thune's shady underbelly may just upset her plans. To finally build something that will last, Viv will need some new partners and a different kind of resolve.
Desert Creatures by Kay Chronister (November 8)
In a world that has become treacherous and desiccated, Magdala has always had to fight to survive. At nine years old, she and her father, Xavier, are exiled from their home, fleeing through the Sonoran Desert, searching for refuge. As violence pursues them, they join a handful of survivors on a pilgrimage to the holy city of Las Vegas, where it is said the vigilante saints reside, bright with neon power. Magdala, born with a clubfoot, is going to be healed. But when faced with the strange horrors of the desert, one by one the pilgrims fall victim to a hideous sickness—leaving Magdala to fend for herself.
Empire of Exiles by Erin Evans (November 8)
Twenty-seven years ago, a Duke with a grudge led a ruthless coup against the empire of Semilla, killing thousands. He failed. The Duke was executed, a terrifyingly powerful sorcerer was imprisoned, and an unwilling princess disappeared. The empire moved on. Now, when Quill, an apprentice scribe, arrives in the capital city, he believes he's on a simple errand for another pompous noble: fetch ancient artifacts from the magical Imperial Archives. He's always found his apprenticeship to be dull work. But these aren't just any artifacts — these are the instruments of revolution, the banners under which the Duke lead his coup.
Even Though I Knew the End by CL Polk (November 8)
An exiled augur who sold her soul to save her brother's life is offered one last job before serving an eternity in hell. When she turns it down, her client sweetens the pot by offering up the one payment she can't resist―the chance to have a future where she grows old with the woman she loves. To succeed, she is given three days to track down the White City Vampire, Chicago's most notorious serial killer. If she fails, only hell and heartbreak await.
The Stars Undying by Emery Robin (November 8)
Princess Altagracia has lost everything. After a bloody civil war, her twin sister has claimed not just the crown of their planet Szayet but the Pearl of its prophecy, a computer that contains the immortal soul of Szayet's god. Stripped of her birthright, Gracia flees the planet—just as Matheus Ceirran, Commander of the interstellar Empire of Ceiao, arrives in deadly pursuit with his volatile lieutenant, Anita. When Gracia and Ceirran's paths collide, Gracia sees an opportunity to win back her planet, her god, and her throne…if she can win the Commander and his right-hand officer over first.
Tread of Angels by Rebeccca Roanhorse (November 15)
Celeste and Mariel are two Fallen sisters, bound by blood but raised in separate worlds. Celeste grew up with her father, passing in privileged Elect society, while Mariel stayed with their mother in the Fallen slums of Goetia. Upon her father's death, Celeste returns to Goetia and reunites with Mariel. Mariel is a great beauty with an angelic voice, and Celeste, wracked by guilt for leaving her sister behind, becomes her fiercest protector. When Mariel is accused of murdering a Virtue, the powerful Order of the Archangels that rule Goetia, Celeste must take on the role of Advocatus Diaboli (Devil's Advocate) and defend her sister in the secretive courts of the Virtue. But powerful forces among the Virtues and the Elect mining barons don't want Celeste prying into their business, and Mariel has secrets of her own.
Heart of the Sun Warrior by Sue Lynn Tan (November 15)
After winning her mother's freedom from the Celestial Emperor, Xingyin thrives in the enchanting tranquility of her home. But her fragile peace is threatened by the discovery of a strange magic on the moon and the unsettling changes in the Celestial Kingdom as the emperor tightens his grip on power. While Xingyin is determined to keep clear of the rising danger, the discovery of a shocking truth spurs her into a perilous confrontation. Forced to flee her home once more, Xingyin and her companions venture to unexplored lands of the Immortal Realm, encountering legendary creatures and shrewd monarchs, beloved friends and bitter adversaries. Book 2
Africa Risen ed by Sheree Renée Thomas (November 15)
From an award-winning team of editors comes an anthology of thirty-two original stories showcasing the breadth of fantasy and science fiction from Africa and the African Diaspora. A group of cabinet ministers query a supercomputer containing the minds of the country's ancestors. A child robot on a dying planet uncovers signs of fragile new life. A descendent of a rain goddess inherits her grandmother's ability to change her appearance—and perhaps the world.
December
The Union by Leah Vernon (December 1)
A thousand years in the future, a Black elite class reigns. The lower classes toil in the fields or scrape by in blighted cities, serving their rulers in a cruel, divided world. Among the Elites is eighteen-year-old Avi Jore, born to a powerful father and destined to rule. But as she comes of age, Avi cannot help but notice the injustices in her world—the treatment of enslaved workers, the oppression of the lower classes. Her disillusionment grows when she meets Saige Wilde, a mixed-race enslaved girl whose only goal is escaping beyond the borders of their brutal nation. Together, their efforts could spark a revolution—and underscore the staggering power of friendship.
The Gravity of Existence by Christina Sng (December 5)
A collection of tiny terrors from Bram Stoker Award winner Christina Sng. The Gravity of Existence is a weight lifted, a monster freed, a princess with sneakers, a spell for a better world. From one of the leading voices in dark verse, this collection delights in the misunderstood, putting a new spin on werewolves, basilisks, sirens, ghosts, aliens, pandemics, fairy tales and myths. Sng gives new voice to classic heroines and the result is terrifying, magical, and fantastic. 
A Fire Endless by Rebecca Ross (December 6)
East and West. Humans and Spirits. Breccans and Tamerlaines. The Isle of Cadence has always held itself and its residents in a tenuous balance. But now Bane, the spirit of the North Wind, has pushed everyone and everything in his path off-kilter in a bid to claim dominion over all. With the island falling further out of balance, humans and spirits alike will need to join together to face Bane, and Jack's gift with the harp will be called upon once more. Yet no one can challenge the North Wind without paying a terrible price, and the sacrifice required this time may be more than Jack, Adaira, Torin, and Sidra can bear to pay. Book 2
The Lost Witch by Paige Crutcher (December 27)
Brigid Heron is a powerful witch and healer in the seemingly lost, but charming small town of Evermore on a forgotten isle in Ireland. However, there is one thing that she longs for above all else: a child of her own. She is even willing to be seduced by the mysterious Luc Knightly, head of the Knightly coven, whose pull is potent and impossible to resist. When their child is born and falls ill, Brigid will risk anything to save her daughter–even tap into the forbidden magic of the Lough of Brionglóid. But when the wild magic takes her daughter from her, Brigid is swept away as well.
What new releases do you want to read?