There are so many great books publishing in May that I haven't read yet, and therefore I highly suspect that my intent to read my June ARCs is going to get horrifically sidelined.
I have so many books I want to read this month and I know I won't get to them all but I sure as hell am going to try. I'm going to try and do all the things and read all the things and also write all the things and that might put me on a crash course to burnout but what is life without being a comically tragic dumpster fire comet blazing through the sky?
Yes, lots of mixed metaphors, but the idea is: I'm want to do it all.
No matter that I have a number of chonky fantasies on the official tbr (and I still have to read The Stardust Thief, which I did not get to last month).
It's not possible, but fuck it, I'm gonna try.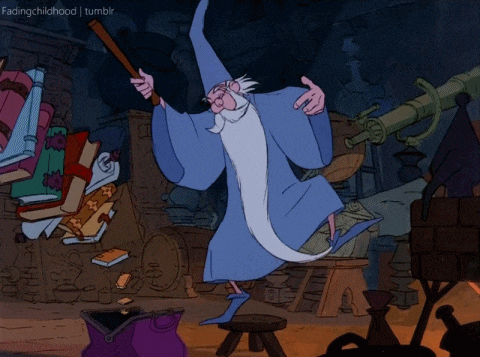 The "Official" TBR
Blurbs are from Goodreads. ARCs are marked with a *
The Grief of Stones by Katherine Addison*
Celehar's life as the Witness for the Dead of Amalo grows less isolated as his circle of friends grows larger. He has been given an apprentice to teach, and he has stumbled over a scandal of the city—the foundling girls. Orphans with no family to claim them and no funds to buy an apprenticeship. Foundling boys go to the Prelacies; foundling girls are sold into service, or worse. At once touching and shattering, Celehar's witnessing for one of these girls will lead him into the depths of his own losses. The love of his friends will lead him out again.
Home Field Advantage by Dahlia Adler*
Amber McCloud's dream is to become cheer captain at the end of the year, but it's an extra-tall order to be joyful and spirited when the quarterback of your team has been killed in a car accident. For both the team and the squad, watching Robbie get replaced by newcomer Jack Walsh is brutal. And when it turns out Jack is actually short for Jaclyn, all hell breaks loose. The players refuse to be led by a girl, the cheerleaders are mad about the changes to their traditions, and the fact that Robbie's been not only replaced but outshined by a QB who wears a sports bra has more than a few Atherton Alligators in a rage. Amber tries for some semblance of unity, but it quickly becomes clear that she's only got a future on the squad and with her friends if she helps them take Jack down.
This Wicked Fate by Kalynn Bayron*
SPOILERS FROM BOOK 1! Briseis has one chance to save her mother, but she'll need to do the impossible: find the last fragment of the deadly Absyrtus Heart. If she is to locate the missing piece, she must turn to the blood relatives she's never known, learn about their secret powers, and take her place in their ancient lineage. Briseis is not the only one who wants the Heart, and her enemies will stop at nothing to fulfill their own ruthless plans. The fates tell of a truly dangerous journey, one that could end in more heartache, more death. Bolstered by the sisterhood of ancient magic, can Briseis harness her power to save the people she loves most?
The Final Strife by Saara El-Arifi*
Sylah dreams of days growing up in the resistance, being told she would spark a revolution that would free the Empire from the red-blooded ruling classes' tyranny. Anoor has been told she's nothing, no one, a disappointment by the only person who matters: her mother, the most powerful ruler in the Empire Hassa moves through the world unseen by upper classes, so she knows what it means to be invisible. As the Empire begins a set of trials of combat and skill designed to find its new leaders, the stage is set for blood to flow, power to shift, and cities to burn.
Star Eater by Kerstin Hall
Elfreda Raughn will avoid pregnancy if it kills her, and one way or another, it will kill her. Though she's able to stomach her gruesome day-to-day duties, the reality of preserving the Sisterhood of Aytrium's magical bloodline horrifies her. She wants out, whatever the cost. So when a shadowy cabal approaches Elfreda with an offer of escape, she leaps at the opportunity. As their spy, she gains access to the highest reaches of the Sisterhood, and enters a glittering world of opulent parties, subtle deceptions, and unexpected bloodshed.
A Mirror Mended by Alix E Harrow*
Zinnia Gray, professional fairy-tale fixer and lapsed Sleeping Beauty is over rescuing snoring princesses. Once you've rescued a dozen damsels and burned fifty spindles, once you've gotten drunk with twenty good fairies and made out with one too many members of the royal family, you start to wish some of these girls would just get a grip and try solving their own narrative issues. Just when Zinnia's beginning to think she can't handle one more princess, she glances into a mirror and sees another face looking back at her: the shockingly gorgeous face of evil, asking for her help.
American Royalty by Tracey Livesay*
Sexy, driven rapper Danielle "Duchess" Nelson is on the verge of signing a deal that'll make her one of the richest women in hip hop. More importantly, it'll grant her control over her life, something she's craved for years. But an incident with a rising pop star has gone viral, unfairly putting her deal in jeopardy. Concerned about her image, she's instructed to work on generating some positive publicity… or else. A brilliant professor and reclusive royal, Prince Jameson prefers life out of the spotlight, only leaving his ivory tower to attend weddings or funerals. But with the Queen's children involved in one scandal after another, and Parliament questioning the viability of the monarchy, the Queen is desperate. In a quest for good press, she puts Jameson in charge of a tribute concert in her late husband's honor. Out of his depth, and resentful of being called to service, he takes the advice of a student. After all, what's more appropriate for a royal concert than a performer named "Duchess"?
The Dawnhounds by Sacha Stronach*
The port city of Hainak is alive: its buildings, its fashion, even its weapons. Yat has recently been demoted on the force due to "lifestyle choices" after being caught at a gay club. She's barely holding it together, haunted by memories of a lover who vanished and voices that float in and out of her head like radio signals. When she stumbles across a dead body on her patrol, two fellow officers gruesomely murder her and dump her into the harbor. Unfortunately for them, she wakes up. Resurrected by an ancient power, she finds herself with the new ability to manipulate life force. Quickly falling in with the pirate crew who has found her, she must race against time to stop a plague from being unleashed by the evil that has taken root in Hainak.
The Unofficial TBR
Library Books
The Lady or the Lion by Aamna Qureshi
A Clash of Steel by CB Lee
Goliath by Tochi Onyebuchi
The Second Rebel by Linden Lewis
A Marvellous Light by Freya Marske
The Glass Hotel by Emily St John Mandel
Owned Books
Bluebird by Ciel Pierot
The Sword of Kaigen by ML Wang
ARCs I didn't get to last month 😬
The Stardust Thief by Chelsea Abdullah
Cafe con Lychée by Emory Lee
Audiobook Hopefuls
Frederick Douglass by David Blight
Light Years From Home by Mike Chen
Blood Scion by Deborah Falaye
The Love Con by Seressia Glass
An Afro-Indigenous History of the United States by Kyle Mays
The Wedding Crasher by Mia Sosa
What are you looking forward to reading this month?