Travelers Along the Way by Aminah Mae Safi
🌲🌲🌲🌲/5
Rahma al-Hud has followed her sister Zeena from their homeland to the heart of the Crusades. Ordered to flee before the city they are defending falls to the Faranji invaders and is sacked, Rahma is almost relieved to go home…except Zeena refuses. There are still battles to fight. Even though Richard the Lionheart has received reinforcements and the False Queen Isabella attempts to retake Jerusalem, Zeena cannot face the dishonor of being the sole survivor of their company of warriors. So Rahma agrees to go on one last mission…and along the way they meet a motley collection of travelers, and come up with a scheme to find peace once and for all, using every bit of cunning and wit they can muster.
There seems to be no such thing as home in a war. Sometimes I wonder if even my memory of home is an illusion. An idea that can be taken away at a moment's notice.
Okay, so despite the incredibly heavy subject matter (this book does not shy away from what happens to the West Asian people who fought and lived in Jerusalem and the surrounding areas during the Third Crusade), this was a surprisingly fun retelling of Robin Hood.
And, it has everything.
Literally. Everything.
As such, I felt that it is only necessary to write this review in the form of gifs by way of Stephon.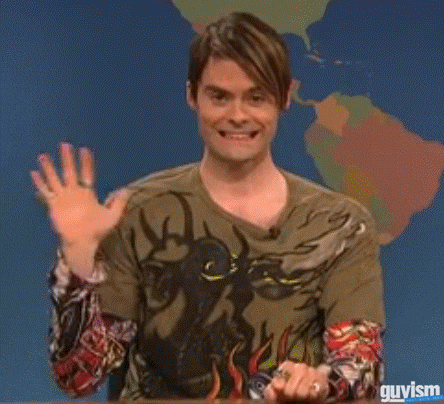 So, today's hot new young adult release is Travelers Along the Way by Aminah Mae Safi, an #ownvoices Robin Hood retelling set during the bloody Third Crusades. Don't be alarmed by the heads on pikes staring down from the walls, this book has everything.
It has a gender-bent Muslim Robin Hood, complete with a diverse (mostly) female crew of misfits and thieves!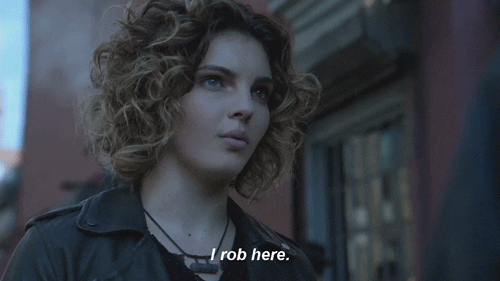 There is grand horse theft! Accidental thievery! Purposeful thievery! Do goodery thievery! Capers! Shenanigans!
But don't worry, no shoes were stolen in the writing of this book.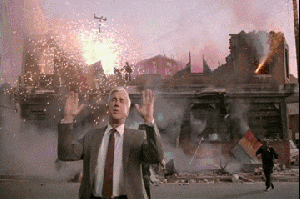 There's Greek fire and alchemy!
In addition to the cast of Merry Misfits (do not call them bandits), which include Rahma the default leader and creator of schemes, a combative grump with a sword and a mouth, a wandering sunshine with a bow and a yearning for adventure, a literate Templar with a past, a naked scientist who gains clothes and creates fire, a diplomat who is 100% Not An Assassin, and two horses, there are: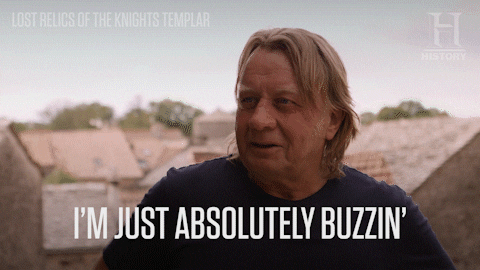 Drunk Templars proud of their illiteracy and hell-bent on fucking over people from a land they know nothing about because they are Dicks and Proud of it!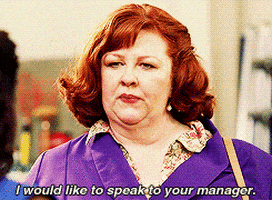 Irate Whyte Women hell-bent on getting what They Deserve because…the Patriarchy Sucks. Nevermind all the people of color and underlings they trample along the way. They have a kingdom to recover!
And this guy! (Okay, I know this is Prince John, but in this story this guy is King Richard).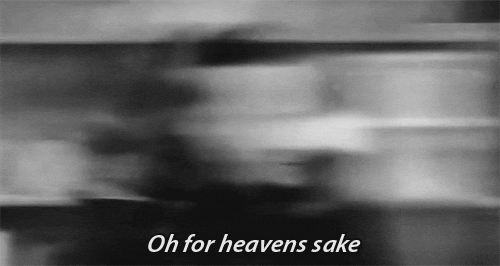 And there is a hilarious version of Get Help!
In all seriousness, however, this was a really fantastic book. Not only did it have an incredible voice in Rahma's narration, but it took a serious look at the impacts of the crusades from the point of view of the people affected, showing the toll of neverending warfare and invasion from foreigners who viewed them as less-than-human and "allies" who really weren't. It looked at what peace meant, not between the big powers, but for the people who had survived through the fighting and were going to live through the consequences of treaties between Important People.
I was a bit jarred by the strange prologue, which was…overly written to be as enigmatic as possible (and was not necessary at all), and the jumps of POV to Richard and Isabella and al-Nasir were helpful in placing context and pushing the plot forward, but provided an interesting tonal shift to Rahma's voice.
Anywho, despite this minor note, this is definitely one to pick up.
I received this ARC from NetGalley for an honest review
Travelers Along the Way releases March 1, 2022, from Fiewel and Friends