I'm so excited by these three new releases that look like they have that Charmed (the original) feel: the frothiness of chick lit with the bite of urban fantasy! Love it! Also, seeing some popular authors dip their toe into paranormal witchy romance is just delightful…I sense a trend!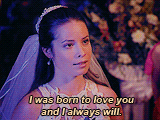 So here are a couple recent releases, and some on the backlist that sound super fun too! I remember going through a magical chick lit phase in college (think Mary Janice Davidson, Katie MacAlister, etc) (when this trend was riding the urban fantasy boom before fizzling out in place of paranormal romance—however, witchy chick lit has has been a love mainstay in cozy mysteries, so it never truly vanished), and so seeing these new releases coming out and getting lots of recognition makes me so happy!
Yes, those are a lot of exclamation points. Deal with it.
Also, despite having many similarities, I believe there are a subtle but important distinctions between paranormal romance, magical chick lit and urban fantasy that break these three into their own subgenres, although due to their closeness there is some overlap.
Plus, there's are ties to other genres, too. Like how urban fantasy often dovetails really nicely with noir/mystery fiction (and often romance!), magical chick lit can straddle (heh) cozy mysteries while also centering on magic and romance and a nice bubbliness with Sophia Kinsella overtones. Paranormal romance has plot plus smut plus the paranormal plus an urban fantasy vibe, although the emphasis on the romance (to me) over plot makes paranormal romance veer more towards romance than urban fantasy (plus the sex scenes tend to be hotter and not close-door).
It's these subtle differences that (to me) make me classify Ilona Andrews' Kate Daniel series as urban fantasy, where their The Edge series is more paranormal romance. As for how to classify something like A Discovery of Witches, well, uh, it's paranormal romance trying really hard to be paranormal dark academia and taking itself way too seriously (don't hurt me—I would have liked it way better if it was more tongue in cheek because some of those scenes were unintentionally hilarious).
Also, I'd love to include Cackle by Rachel Harrison in this list, but it looks too much horror-y to be chick lit. Likewise with The Lighthouse Witches by CJ Cooke and The Inheritance of Orquidéa Divina by Zoraida Córdova—fantastic, but not chick lit.
Blurbs are from Goodreads.
Witchy Releases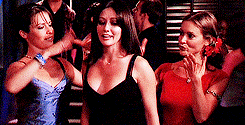 Witch Please by Ann Aguirre
Danica Waterhouse is a fully modern witch—daughter, granddaughter, cousin, and co-owner of the Fix-It Witches, a magical tech repair shop. After a messy breakup that included way too much family "feedback," Danica made a pact with her cousin: they'll keep their hearts protected and have fun, without involving any of the overly opinionated Waterhouse matriarchs. Three blocks down from the Fix-It Witches, Titus Winnaker, owner of Sugar Daddy's bakery, has family trouble of his own. After a tragic loss, all he's got left is his sister, the bakery, and a lifetime of terrible luck in love. Sure, business is sweet, but he can't seem to shake the romantic curse that's left him past thirty and still a virgin. He's decided he's doomed to be forever alone. Until he meets Danica Waterhouse. The sparks are instant, their attraction irresistible. For him, she's the one. To her, he's a firebomb thrown in the middle of a family war. Can a modern witch find love with an old-fashioned mundane who refuses to settle for anything less than forever?
Payback's a Witch by Lana Harper
Emmy Harlow is a witch but not a very powerful one—in part because she hasn't been home to the magical town of Thistle Grove in years. Her self-imposed exile has a lot to do with a complicated family history and a desire to forge her own way in the world, and only the very tiniest bit to do with Gareth Blackmoore, heir to the most powerful magical family in town and casual breaker of hearts and destroyer of dreams. But when a spellcasting tournament that her family serves as arbiters for approaches, it turns out the pull of tradition (or the truly impressive parental guilt trip that comes with it) is strong enough to bring Emmy back. She's determined to do her familial duty; spend some quality time with her best friend, Linden Thorn; and get back to her real life in Chicago.
The Ex Hex by Erin Sterling
Nine years ago, Vivienne Jones nursed her broken heart like any young witch would: vodka, weepy music, bubble baths…and a curse on the horrible boyfriend. Sure, Vivi knows she shouldn't use her magic this way, but with only an "orchard hayride" scented candle on hand, she isn't worried it will cause him anything more than a bad hair day or two. That is until Rhys Penhallow, descendent of the town's ancestors, breaker of hearts, and annoyingly just as gorgeous as he always was, returns to Graves Glen, Georgia. What should be a quick trip to recharge the town's ley lines and make an appearance at the annual fall festival turns disastrously wrong. With one calamity after another striking Rhys, Vivi realizes her silly little Ex Hex may not have been so harmless after all.
A Little Older…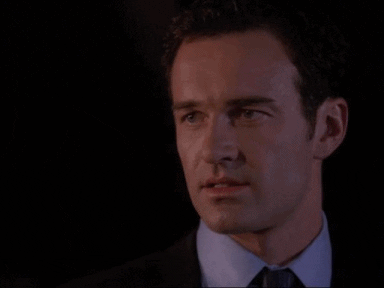 Garden Spells by Sarah Addison Allen
The Waverleys have always been a curious family, endowed with peculiar gifts that make them outsiders even in their hometown of Bascom, North Carolina. Even their garden has a reputation, famous for its feisty apple tree that bears prophetic fruit, and its edible flowers, imbued with special powers. A successful caterer, Claire Waverley prepares dishes made with her mystical plants—from the nasturtiums that aid in keeping secrets and the pansies that make children thoughtful, to the snapdragons intended to discourage the attentions of her amorous neighbor. When Claire's rebellious sister Sydney suddenly returns home with a young daughter of her own, Claire's quiet life is turned upside down—along with the protective boundary she has so carefully constructed around her heart. Together again in the house they grew up in, Sydney takes stock of all she left behind, as Claire struggles to heal the wounds of the past. And soon the sisters realize they must deal with their common legacy—if they are ever to feel at home in Bascom—or with each other.
Practical Magic by Alice Hoffman
For more than two hundred years, the Owens women have been blamed for everything that has gone wrong in their Massachusetts town. Gillian and Sally have endured that fate as well: as children, the sisters were forever outsiders, taunted, talked about, pointed at. Their elderly aunts almost seemed to encourage the whispers of witchery, with their musty house and their exotic concoctions and their crowd of black cats. But all Gillian and Sally wanted was to escape. One will do so by marrying, the other by running away. But the bonds they share will bring them back—almost as if by magic…
Girl's Guide to Witchcraft by Mindy Klasky
Which is more unlikely? Meeting a single, straight, reasonably attractive, willing-to-commit man? Or discovering a secret cache of magic books? For good girl Jane Madison, neither has a shot in hell of coming true—until the day she finds a hidden room….Now she's done a bit of experimenting and found a spell that makes her irresistible to men—even those who have previously ignored her. And another that turns a cat into her witch's familiar (a snarky, critical, self-absorbed man—pretty much a typical male). Though her impulsive acts of magic have brought a warder (sexy, grouchy, elusive and determined to stop her from using magic) down on her, Jane's not willing to let go of this fantastic new life.
Fire Burn and Cauldron Bubble by HP Mallory
Life isn't bad for psychic Jolie Wilkins. True, she doesn't have a love life to speak of, but she has a cute house in the suburbs of Los Angeles, a cat and a quirky best friend. Enter Rand Balfour, a sinfully attractive warlock who insists she's a witch and who just might turn her life upside down. Rand hires her to help him solve a mystery regarding the death of his client who also happens to be a ghost. Jolie not only uncovers the cause of the ghost's demise but, in the process, she brings him back to life! Word of Jolie's incredible ability to bring back the dead spreads like wildfire, putting her at the top of the Underworld's most wanted list. Consequently, she finds herself at the center of a custody battle between a villainous witch, a dangerous but oh-so-sexy vampire, and her warlock boss, Rand. 
Enchanted, Inc by Shanna Swendson
Katie Chandler had always heard that New York is a weird and wonderful place, but this small-town Texas gal had no idea how weird until she moved there. Everywhere she goes, she sees something worth gawking at and Katie is afraid she's a little too normal to make a splash in the big city. Working for an ogre of a boss doesn't help. Then, seemingly out of the blue, Katie gets a job offer from Magic, Spells, and Illusions, Inc., a company that provides tricks of the trade to the magic community. For MSI, Katie's ordinariness is an asset. Lacking any bit of magic, she can easily spot a fake spell, catch hidden clauses in competitor's contracts, and detect magically disguised intruders. Suddenly, average Katie is very special indeed.
What new witchy releases did I miss?