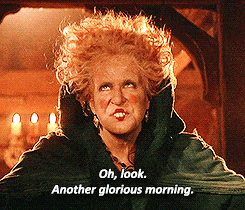 We are full on entering spooky season!
Cue up the Hocus Pocus reruns, the pumpkins great and small, and the hordes of screaming costumed children. Halloween season is always interesting, because yes I love it but also I do not exactly participate as much as I'd like? I don't decorate the house (inside or outside), I don't dress up (unless I'm working), and we often live in places where children do not trick or treat—or, at least, they don't come to our house because it's not decorated (even though I do stock up with candy) or located in a subprime location (as in, not around other houses or on a hill or both).
But it's not quite October, and I have some shameless self promo (sorry not sorry). While I knew one of my short stories was going to be published this month, last week I got an email from another magazine with a pub date and preview draft that I was not expecting to receive until December-ish (based on their acceptance email and my contract). However, I'm very happy to have something published (and get paid for it, even if it's a token payment), so huzzah!
"Terrible Tilly Hunts the Cadborosaurus," All Worlds Wayfarer Issue X. A widow with a mysterious past hunts the PNW's sea cryptid and stumbles across a haunted lighthouse.
"You Are About to Begin a Great Adventure," Intrinsick Magazine. If you played The Oregon Trail as a child (or adult, no judgment, I played it a lot as uh, "research" for this story) you'll probably enjoy this. Also, you can play one of the earlier versions for free here.
To the wrap-up!
This month I read 18 books, including 7 books, 5 graphic novels and 6 audiobooks, for a total of 6,595 pages.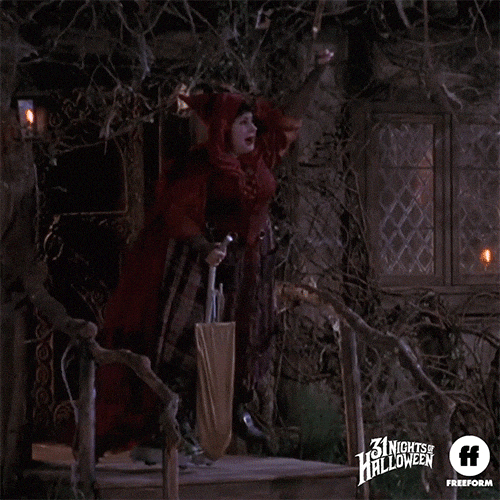 🌺🌺🌺🌺🌺
And that's a wrap for Sci-Fi (and fantasy) September!
Not that many 5-star reads this month, but both books were absolutely incredible.
Light From Uncommon Stars was the queer, Asian love song to the SoCal food scene and music I never knew I needed. The subject matter is heavy, but the found family trope and Aoki's brilliant prose and deft handling makes the heaviest of events break your heart and ultimately fill you with hope.
Revenant Gun is the last book in the Machineries of Empire trilogy, and it's been at least two years since I read the first two books plus there's a jump in time (of sorts) in this one with a bunch of new characters, so queue my confusion for like, 75% of the story. However, it came together in the end and was very enjoyable and entertaining, and had some interesting commentary on social norms, society, and personal duty.
And lastly, The Girl From the Sea was a delightful (and heartbreaking) YA sapphic grapphic novel about a girl who just wants to get away from her small town and a selkie who wants to love her…and has a mysterious side job she must complete.
🌺🌺🌺🌺
I requested Activation Degradation because it had Murderbot as a comp title, and while that's accurate, there were some other elements that reminded me of other space operas as well. It's good, and I don't want to spoil it by giving too much away, but be prepared for a lot of body horror in the same theme as Kameron Hurley's The Stars are Legion.
Far From the Light of Heaven wasn't the slow, creeping sense of foreboding I was expecting—the locked room murder mystery aspect of it is there, but the shit very quickly hits the fan and then just keeps hitting. Another one I don't want to spoil too much of, but it was really good although the ending was a little weak.
Brothers in Arms is part of my (stalled) Vorkosigan reread, and I enjoyed it a lot more than I remembered. Since I was either in high school or college when I read this one, and it's more politicky than previous books, my lack of enjoyment then makes sense. But now it was solid and the layers popped out in full force.
*sigh* These are probably closer to three stars? Maybe 3.5? But I enjoyed them as I read them, and they are fluffy mood pieces that I don't feel are worth the massive amount of hype surrounding them (there are other, better queer graphic novels IMO geared for young adults, IMO). It wasn't until the third volume that I became less annoyed with ha ha ha Charlie and why are we like this? Nick, and I think that was because of the relationship between the two adult chaperones.
Like the previous McFarlane book I read, I came in expecting a contemporary romance because (exhibit a) that cover (b) that blurb and (c) that adorable title, and while I left with something completely different, I was not disappointed. I felt this was more an exploration of grief and long-term friendships than a true romance, because the romance aspect was lukewarm until the literal last second and ended on a mild HFN instead of bouncy HEA. The real love story, I felt, was between Eve and Susie, and was a love of friendship and the grief from tragic loss.
While We Were Dating was one of my absolute favorites from the Wedding Date series! It was so enjoyable and fun to listen to.
Not gonna lie, I read these two at the last minute because I had the brilliant idea on increasing my super secret squirrel reading goal to something nearly unattainable and these were quick and breezy reads, one of which has been sitting on my TBR since it released and the other of which I picked up on a whim because of the author (well, illustrator in this case).
Fast Pitch is a wonderful story about 12-year-old Shenice Lockwood, superstar catcher and captain of her softball team. I loved reading about girls playing sports (that don't feature boys or being "good" enough to play with the boys), the mystery of DiMaggio's stolen mitt (and the framing of the theft on a Black man), the history of Black men in sports, and Shenice herself. There are also sideplots of family members and death, and a shoutout to Black girls in robotics!
Nothing Can Possibly Go Wrong is a YA graphic novel about the intersections of nerds and jocks, unlikely friendships, unholy alliances, and one wild robotics competition. I loved it, just absolutely loved it, and I wanted more!
🌺🌺🌺
The Lost Girls had such a strong premise—three queer cis woman vampires get revenge on the straight cis man vampire who turned them and dragged them around the United States for a bajillion years—and yet it really failed to land for me, even with the cool vampiric lore it twisted. The sapphic romance there was also weak, even though it had solid bi representation (the rest of the queer rep felt more check in the box than anything). I think it's mostly the fact that I just can't get over an immortal going after a teenager, no matter how "stuck in time" that immortal is.
Battle Royal was one of my hotly anticipated reads, and yet I shot myself in the foot by listening to this at 1.75x even though the narrator spoke in a rapid British accent and by the time I stopped listening to my ego I was too lazy to rewind and too detached from the storyline to really give a shit about the characters. So that's my bad.
The Woman They Could Not Silence was a solidly researched look into the life of middle and upper class whyte women in the mid-19th century, and how they were controlled by their menfolk (namely: sent to asylums when they would not obey perfectly or were a nuisance to deal with). While I enjoyed the research, I was annoyed to hell with how gullible Elizabeth Packard, for all her intelligence and wit and whatever, was when it came to men with authority.
As for Circe…I did not like it. It was boring as hell, and while I can see what Miller was trying to do (give mythological Greek women/minor goddesses agency and a voice), Circe herself literally only gained purpose or agency when it served to further a man's interest (or involved a man). However, three stars instead of one because her writing is amazing (even if the book became bogged down by the prose) and the warping and weaving of Greek mythology was a masterclass in storytelling. And yes, I do intend to read A Song of Achilles (I've had many people suggest it as soon as I mentioned I did not like Circe), but I need a bit of time to recover from this one.
Finally, my much delayed reread of The Snow Queen. I had last (and first) read this in high school, and I have had the sequel sitting on my shelves unread for about 18 years. The Snow Queen was a five-star read back then, and the overall story has inspired a lot of my Satura trilogy, but coming back to this book I was underwhelmed? The story is good, but the writing feels so outdated, and some of the cultural elements of the offworlders that were depicted just didn't sit well with me in this day and age of 2021. I still plan on (finally) reading The Summer Queen because the story itself is really, really good, and fingers crossed it doesn't take me another 18 or so years to get to it.
What did you read this month?