Top Ten Tuesday was created by The Broke and the Bookish in June of 2010 and was moved to That Artsy Reader Girl in January of 2018. It was born of a love of lists, a love of books, and a desire to bring bookish friends together.
Since I like to make things hard for myself, I'm going to try to find books on my TBR or books that I've read with the words from one through ten in the title. I'm setting myself up for failure, but let's do this (spoiler: I did it!).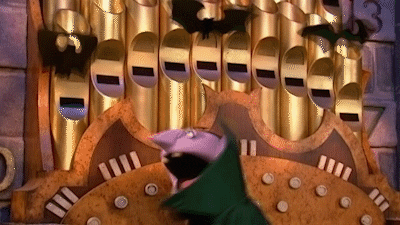 Books With Numbers in the Title
One Last Stop by Casey McQuiston
I mean, is there any question that this would be on my list? This is the book of the summer (it feels like), and for good reason: there's so much to love!
From the sapphic relationship between August and Jane to the amazing secondary characters to the possibly haunted apartment to the Gen Z/baby millennial angst to the drag queens and the subway and the waffle house and the generic homage to NYC past, present and future, this is just perfection on a platter.
Do You Dream of Terra-Two? by Temi Oh
I was fairly disappointed in this one, mainly because I felt like it had so much potential but ended up being really boring, oddly paced, and with an open-ended conclusion that left me wanting a whole lot more resolution (these are all me things; I like neatly wrapped conclusions). However, I can see why it ended the way it did, I loved the representation, I loved the details of space-travel preparation and training, and the overall commentary on current society was perfection. Overall, it was solid, but I felt it would have been better with some heavier editing (although if the intent of that middle was to demonstrate how boringly mundane space travel actually is, then…success).
The Three-Body Problem by Cixin Liu
This has been on my TBR since 2018, and I've owned it for several years now, and yet I am highly intimidated despite my desire to read more translated SFF. There's so much hype around this book, and yet I have no idea what it's about, beyond alien invasion, China's Cultural Revolution and the fact that there is a scary pyramid on the cover?
Maybe this will shift to my 2022 TBR, because I'm still too scared to read it this year (and have a lot of other books that are higher priority to me, and I know this book will make me feel dumb and I don't quite want that right now).
Four Lost Cities by Annalee Newitz
Speaking of books that made me feel dumb and unaccomplished, this book was one of them—but in a good way! Newitz has this way of writing technical archeological stuff that makes it really accessible and easy to follow, and I loved how they focused on the current trend in archeology to examine mass data points and the lives of ordinary people in order to see what life was really like and how things operated. While some of the chapters were a little grayer in certainties (which is not a surprise considering how old a lot of these cities were and how much they had been erased from the narrative by time and colonization), I loved how Newitz connected past to present and to humanity's future, turning our grim reality and future of climate disaster into something a little more optimistic (if still rather dire).
Slaughterhouse-Five by Kurt Vonnegut
I read this bad boy in high school, and like my English teacher who could never remember my name (despite me being with her for three years and being an A student with papers she showed the class), I remember very little of this book beyond the fact that it's good but trippy, there's some wonky time travel shit, and it heavily features the Dresden fire-bombing and is very anti-war. The fire-bombing depiction remains burned into my memory and I'm sure I'll have nightmares tonight just remembering it, but the rest of the plot is hazy as fuck and I'm confusing this plot with (one of) Vonnegut's other famous book: Cat's Cradle.
Six Angry Girls by Adrienne Kisner
I was not expecting to like this one as much as I did, but it wormed its way into my heart. First off, this. has. everything. Knitting, Mock Trial, yarn bombing, smashing the patriarchy, high school, revenge, knit genitalia, letters to the editor, and many different kinds of girls. There are bi girls, lesbian girls, straight girls, cis girls and a trans girl, and girls of color. And they all ban together to smash the patriarchy. And I loved the overall message, which I feel is so often missed in YA, which is this: You're eighteen, you don't have to do all the things now, you have a lifetime to figure your shit out.
The Seven Husbands of Evelyn Hugo by Taylor Jenkins Reid
As I close into the final few numbered books, I'm getting nervous about finding ones that fit, but maybe I shouldn't. I've been reading for what feels like forever (okay that's not true, since I'm only 34), so there is bound to be numbered books to fit this goal as my Goodreads profile is pretty extensive. But I panicked as I searched for a seven, and then got quite a few hits. Evelyn Hugo stood out of them all, because who the fuck is going to turn down that messy, bisexual icon? No one, that's who.
Ever since I finished this book in 2019, I have been chasing a similar high and failing to fully achieve it. And now I'm scared to do a reread, because how can you top (incredibly messy and flawed) perfection? You can't.
We Were Eight Years in Power by Ta-Nehisi Coates
I completely forgot that I had read up to book seventeen or some shit in the Stephanie Plum series (enjoyable, but incredibly cookie cutter after a while), so even if I can't find another book to fit the prompt, I can always use one of those. Coates' masterpiece is another long-time TBR lurker, and I really should read it sooner rather than later, since I loved his Black Panther comic (even though I had no idea what was going on, as I so often do with well-established superhero universes, and why I so rarely try to read any of them anymore unless they are completely redos of the worlds) and was captivated by his memoir/open letter, Between the World and Me.
Ninefox Gambit by Yoon Ha Lee
Sweet poopydoodles you have no idea how happy I am that I read this! Because there was no way in hell I was going to showcase the hellshow that is Colleen Hoover's November 9, which romanticizes emotional abuse and manipulation (okay, I was going to cheat a little and highlight Gideon the Ninth instead—there's a nine in there!).
Anywho, Ninefox Gambit is the military science fiction you didn't know you wanted to read. The beginning is weird as hell, with mathematical combat formations and space fortresses built on math magic, but just throw all that in as magic, don't try to make sense of it, and enjoy the epically queer ride that is this series. Which reminds me, I really need to get to the last book in the trilogy already, even though I know it will end me.
The Ten Thousand Doors of January by Alix E Harrow
Holy shit I did it! And without resorting to Stephanie Plum, either! Yay me!
Erhem, on to the book. I really enjoyed this one, and despite the slow pace and the fact that not much really happens at all, I liked Harrow's lyrical prose and the way she created her early twentieth century world of privilege and racist mysticism/concepts of "civilized" societies versus barbarians (and therefore the "barbarian" cultures are therefore ripe for the plundering as they do not really matter in the eyes of the racist elite), and I adored the meta-ness (totally a word) of the book within a book concept of dual storylines between January and Ada.
Boom! And there's my 10 books with numbers in the title!