It's fucking fall!
Yes, I am a basic bitch in that I love fall (pumpkin spice, however, is a flavor that makes me mildly nauseous, so I leave it to the lovers of that beverage/flavor/lifestyle). The leaves changing (when I live in a place where that happens), the season turning chilly (again, when I live in a place where that happens), me finally stepping outside without sweating to death or being eaten alive by every insect in a five-mile radius without either slathering on deodorant or coating myself with the most toxically powerful of bug sprays.
Luckily, I now live in a place where fall actually happens!
And September is my favorite reading month, because despite the looming pile of unread ARCs that will name me public enemy number 1 on NetGalley, it's Sci Fi September! A ~themed~ month, where I am going to try to not only read my ARCs but also read some of my long-time lurkers and finally start drafting and writing book three of the Satura trilogy!
Bring on the dead leaves and masochism!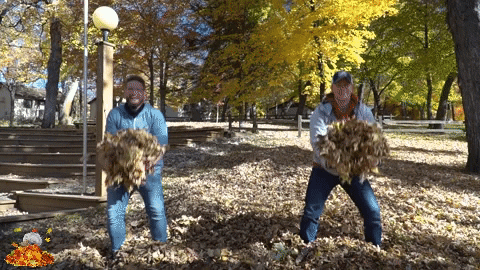 🍂 Books to Read 🍂
Blurbs are from Goodreads, titles with publication dates are ARCs
Light From Uncommon Stars by Ryka Aoki (September 28, 2021)
Shizuka Satomi made a deal with the devil: to escape damnation, she must entice seven other violin prodigies to trade their souls for success. She has already delivered six. When Katrina Nguyen, a young transgender runaway, catches Shizuka's ear with her wild talent, Shizuka can almost feel the curse lifting. She's found her final candidate. But in a donut shop off a bustling highway in the San Gabriel Valley, Shizuka meets Lan Tran, retired starship captain, interstellar refugee, and mother of four. Shizuka doesn't have time for crushes or coffee dates, what with her very soul on the line, but Lan's kind smile and eyes like stars might just redefine a soul's worth. And maybe something as small as a warm donut is powerful enough to break a curse as vast as the California coastline.
Revenant Gun by Yoon Ha Lee
When Shuos Jedao wakes up for the first time, several things go wrong. His few memories tell him that he's a seventeen-year-old cadet–but his body belongs to a man decades older.  Hexarch Nirai Kujen orders Jedao to reconquer the fractured hexarchate on his behalf even though Jedao has no memory of ever being a soldier, let alone a general.  Surely a knack for video games doesn't qualify you to take charge of an army? Soon Jedao learns the situation is even worse.  The Kel soldiers under his command may be compelled to obey him, but they hate him thanks to a massacre he can't remember committing.  Kujen's friendliness can't hide the fact that he's a tyrant.  And what's worse, Jedao and Kujen are being hunted by an enemy who knows more about Jedao and his crimes than he does himself…
Activation Degradation by Marina Lostetter (September 28, 2021)
When Unit Four—a biological soft robot built and stored high above the Jovian atmosphere—is activated for the first time, it's in crisis mode. Aliens are attacking the Helium-3 mine it was created to oversee, and now its sole purpose is to defend Earth's largest energy resource from the invaders in ship-to-ship combat. But something's wrong. Unit Four doesn't feel quite right. There are files in its databanks it can't account for, unusual chemical combinations roaring through its pipes, and the primers it possesses on the aliens are suspiciously sparse. The robot is under orders to seek and destroy. That's all it knows. According to its handler, that's all it needs to know. Determined to fulfill its directives, Unit Four launches its ship and goes on the attack, but it has no idea it's about to get caught in a downward spiral of misinformation, reprograming, and interstellar conflict.
Embassytown by China Miéville
In the far future, humans have colonized a distant planet, home to the enigmatic Ariekei, sentient beings famed for a language unique in the universe, one that only a few altered human ambassadors can speak. Avice Benner Cho, a human colonist, has returned to Embassytown after years of deep-space adventure. She cannot speak the Ariekei tongue, but she is an indelible part of it, having long ago been made a figure of speech, a living simile in their language. When distant political machinations deliver a new ambassador to Arieka, the fragile equilibrium between humans and aliens is violently upset. Catastrophe looms, and Avice is torn between competing loyalties—to a husband she no longer loves, to a system she no longer trusts, and to her place in a language she cannot speak yet speaks through her.
Circe by Madeline Miller
In the house of Helios, god of the sun and mightiest of the Titans, a daughter is born. But Circe is a strange child – not powerful, like her father, nor viciously alluring like her mother. Turning to the world of mortals for companionship, she discovers that she does possess power – the power of witchcraft, which can transform rivals into monsters and menace the gods themselves. Threatened, Zeus banishes her to a deserted island, where she hones her occult craft, tames wild beasts and crosses paths with many of the most famous figures in all of mythology, including the Minotaur, Daedalus and his doomed son Icarus, the murderous Medea, and, of course, wily Odysseus. But there is danger, too, for a woman who stands alone, and Circe unwittingly draws the wrath of both men and gods, ultimately finding herself pitted against one of the most terrifying and vengeful of the Olympians.
Velocity Weapon by Megan O'Keefe
Sanda and Biran Greeve were siblings destined for greatness. A high-flying sergeant, Sanda has the skills to take down any enemy combatant. Biran is a savvy politician who aims to use his new political position to prevent conflict from escalating to total destruction. However, on a routine maneuver, Sanda loses consciousness when her gunship is blown out of the sky. Instead of finding herself in friendly hands, she awakens 230 years later on a deserted enemy warship controlled by an AI who calls himself Bero. The war is lost. The star system is dead. Ada Prime and its rival Icarion have wiped each other from the universe. Now, separated by time and space, Sanda and Biran must fight to put things right.
Far From the Light of Heaven by Tade Thompson (October 26, 2021)
The colony ship Ragtime docks in the Lagos system, having traveled light-years from home to bring thousands of sleeping souls to safety among the stars. Some of the sleepers, however, will never wake. As a profound and sinister mystery unfolds aboard the gigantic vessel, its skeleton crew makes decisions that will have repercussions for all of humanity's settlements—from the scheming politics on Lagos station to the colony planet of Bloodroot, to other far-flung systems, and indeed Earth itself.
The Snow Queen by Joan D Vinge
The imperious Winter colonists have ruled the planet Tiamat for 150 years, deriving wealth from the slaughter of the sea mers. But soon the galactic stargate will close, isolating Tiamat, and the 150-year reign of the Summer primitives will begin. Their only chance at surviving the change is if Arienrhod, the ageless, corrupt Snow Queen, can destroy destiny with an act of genocide. Arienrhod is not without competition as Moon, a young Summer-tribe sibyl, and the nemesis of the Snow Queen, battles to break a conspiracy that spans space. 
What are you planning on reading this month?