This tag was created by chami, but Yolanda @ Past Midnight's post inspired (and reminded) me to do this tag. I did it last year and it was a lot of fun.
Of one thing you can be certain: my inability to make a decision on any one book for each category. For for twelve questions here are 60-something books (this post took me forever to compile and I hate my indecision).
I was super slumpy all of June in blogging, but maybe I'll get my groove back in July. Fingers crossed!
Best book you've read so far in 2021
It should come as no surprise that I can neither pick just one current favorite of 2021, or that all of my favorites are sapphic as fuck.
2021 has a been a huge year for wlw releases, and I am so thrilled to have read so many (although I have not yet read the third book in the Sapphic Fantasy Trifecta, She Who Became the Sun—it's next up on my TBR). Only CL Clark is a new author to me. I had been underwhelmed by the previous books I'd read by Malinda Lo (didn't like the writing-style of Ash) and Tasha Suri (Empire of Sand was beautifully constructed but so slowly plotted), but these two books are fucking incredible. And to be honest I was on the fence about One Last Stop because the Kate and Leopold comp gave me a lot of pause (plus quirky artsy characters and I tend to not mix well), but it really bowled me over.
Let's just say that I need the sequels to Unbroken and The Jasmine Throne yesterday.
I'm only counting first-reads in this entire thread, as I'm working my way through the Vorkosigan series (although I paused back in April and need to get back on it—my library holds have been coming in fast and furious) and am not counting re-reads in this list.
Best sequel you've read so far in 2021
Okay, so literally every one of these is not actually a sequel, but a series ender. Pssh, whatever. Details.
All of these save The Stone Sky are 2021 releases, and I have owned The Stone Sky for quite some time and had been putting off this book since about 2018 because I knew it was going to rip my heart out and shatter it into an thousand obsidian pieces. And it did, and it was glorious.
Act Your Age, Eve Brown was the ending to the fabulous Brown Sisters trilogy, and I think it was just about my favorite entry in the series, although I said that to each of the past two books too! It's fabulous and I will force it into literally everyone's hand.
After a rather lackluster opening in King of Scars that banked more on nostalgia and that one final twist than anything else, I was tentative about Rule of Wolves. I felt that the entire duology should have been split into a trilogy because a lot of it felt like wavetop overviews and rushing through some scenes, but ultimately it was still fantastic and I loved it and wanted more and more and more by the end. More Grishaverse *throws glass Thor-style*
The King of Faerie actually releases at the end of this month, and is the conclusion to one of my absolute favorite indie series—the Stariel quartet. Each book was like walking into a warm hug, and I loved the writing, the world-building, the plot, the characters, everything. It's perfect gaslamp fantasy with faeries, and a great segue into adult fantasy for fans of Holly Black's The Cruel Prince.
Concrete Rose is *technically* a prequel, but I'm considering it a sequel. Although it hurts my heart that 1999 is considered historical fiction and I was rather tentative about reading Maverick's story because we kinda already knew what happened, this was just so fucking good.
Soulstar was the excellent finisher to CL Polk's amazing Kingston Cycle, and if you're looking for gaslamp fantasy that doesn't focus on corsets and gadgets and has queer characters and strong themes of social justice (and magic!) and government, I highly recommend this series. It pairs quite nicely with the Stariel quartet, by the way.
New release you haven't read yet, but want to
I've been on kind of a small literary fiction kick recently (and a romance kick for a while now), and so all of these are calling to me in different ways!
The Siren has a stunning cover and premise, and talking about Evelyn Hugo makes me want more wild Hollywood books (this is a contemporary, I think). The Duke Heist was not on my radar at all until I watched a book talk with WOC authors and Ridley's premise just sounds fantastic. The Great Circle and Wild Women and the Blues are two historical fiction/literary fiction books that I just cannot wait to get from the library, although the sheer size of The Great Circle is daunting. And Hana Khan Carries On is from one of my favorite contemporary authors, Uzma Jalaluddin, who stunned me with her debut Ayesha at Last.
Zen Cho is a hit or miss author, but Black Water Sister looks so good and I've heard amazing things about it (not if my libraries will only purchase it). Star Eater was on my maybe list, but elevated to a yes-read after I read some great reviews and got on board with the cannibalistic nuns and overall weirdness that's giving me serious Kameron Hurley vibes in terms of body horror, with a dash of Lina Rather. And I've had my eye out for Eat Your Heart Out ever since I heard that it was about fat camp, body positivity and zombies. Zombies, folks. Plus that cover is to die for (pun intended?).
I don't read a lot of indie pubs mostly because I have so many traditionally published books that catapult themselves to my high-pri TBR, but both The Hitchhiker in Panama and The Anti-Quest are on my list, because one is giving me Romancing the Stone vibes (and I want to psych myself up for The Lost City of D) and the other has gotten some great hype and has a really, really interesting premise about a paladin princess who is also a dragon who must go on adventures.
Wish me luck that I get to these, because fuuuuuuuuck my TBR is so long and there are so many amazing things coming out. I'm not sure what's going to kill me faster—my TBR's backlist or frontlist or all of the ARCS I can't stop requesting.
Most anticipated release for the second half of the year
I had to break this up into three sections: new releases by new (to me/debut) authors, continuation of a series, and new books by favorite authors.
She Who Became the Sun has been so incredibly hyped and it's the third book in the 2021 Sapphic Fantasy Trifecta. And Iron Widow is by the incomparable Xiran Jay Zhao, whose analysis of Disney's Mulan gave me life because they are hilarious and insightful and just so scathing. Light from Other Stars has an amazing premise and I just want to read it now!
I have patiently been waiting four years for Winterlight, which is book seven in the Green Rider series. This is definitely an underhyped series that doesn't get a lot of love, mostly because of the lag-times between installations and the author's torpedoing of her own fandom (I don't care, I'm still going to read the book—I must know, and I've invested twenty years in this series). Terciel and Elinor is one that I'm tentative about mainly because Nix's other forays into the Old Kingdom's storylines hasn't really wowed me (his last latest few books have underwhelmed), but I'm a sucker so let's do this!
Jade Legacy is the conclusion to the already incredible Jade Bone trilogy, and I just am so nervous about how it's going to end. If you have not picked up Jade City yet, I don't know what's stopping you. And The Bone Shard Emperor is on my HIGH priority list, particularly since I loved The Bone Shard Daughter, which was a surprise favorite from last year. Definitely one of those books where the writing just enveloped me.
Some of my favorites are releasing new books this year, and I cannot wait. All of them sound fantastic, and I have ARCs for all but Gilded (which I had no idea she was even writing) (and Gilded is a NetGalley wish for me so fingers crossed).
Vespertine's premise sounds a little iffy to be honest (likewise with Any Sign of Life), but I have loved Margaret Rogerson and Rae Carson's other books, so I'm pretty confident I'll enjoy these.
Biggest disappointment
Okay okay okay, put down those pitchforks.
I felt that both The Last Watch and The Witch King had fabulous and fantastic premises that were botched by not so fantastic editing. Both were…a mess, to put it politely. In terms of pacing and world-building, the elements were there but were just a huge flop for me. Plus, the character development and interactions in The Last Watch didn't click at all—I could see what Dewes was trying to do and the beat she was attempting to hit, but they just didn't hit for me. I did love Wyatt in The Witch King—he was an incredible main character, but again, that damn pacing and world-building and the book's focus were just all over the place and did him (and the author) real dirty. Both of these have very high ratings on GR so this is a matter of it's me not you.
Lost in the Never Woods was a hotly anticipated release for me since I adored The Cemetery Boys. However. I know that I am not a fan of Peter Pan retellings (or Peter Pan in general). But I read it because I loved Thomas' debut and it was set in Astoria, Oregon…but it had all the YA trappings I despise, an incredibly bloated and overly slow plot (it needed some serious pruning) and a main character who felt so much like Bella Swan that it hurt.
Blood Heir was such a disappointment. The Kate Daniels series is one of my absolute favorite urban fantasy series, and I utterly adored the Julie-Derek novella, so you can imagine my excitement that Julie was not only getting a full novel but a series. However. This was basically a rewrite of Mage Bites, with Julie as Kate Daniels 2.0 and Derek as a more bad-ass Curran. I mean, I'll probably read the second book because I want to know how it goes, but my hopes will not be high. It was more disappointing than the Hugh book, and that's saying something.
Biggest surprise
All of these were a huge surprise!
I'm always on the fence with Becky Chambers, since I was not a fan of A Long Way to a Small, Angry Planet (which probably had a lot to do with the slow pacing and the really obnoxious enhancements in the audiobook, which triggered my misophonia), but I loved To Be Taught, If Fortunate. But robots, monks and solarpunk are all moderately hard sells for me (despite my love of Murderbot)—however, A Psalm for the Wild-Built is stunning. The writing is beautiful, the semi-utopian solarpunk reimagining of the world is fantastic, and Dex is so relatable. This was the book I needed at the right time I needed it, and definitely one to pick up if you're feeling adrift and like something just isn't quite how you want it with your life.
The Gilded Ones was delayed a year (for shame!!) due to the pandemic, and it was just incredible. Forna's writing style is beautiful, accessible and amazing, and the way she writes tough topics and covers trauma and recovery is phenomenal. I also was really, really surprised by how well she did the military aspects of the book—small touches that many authors miss and annoy the hell out of me were there and it was great.
Winter's Orbit was another surprise. I'm always a little leery of mlm written by women, but this was good (a little shaky in places plot-wise though), and felt like Red, White and Royal Blue meets the Vorkosigan series, which are two things that I love and were combined so, so well.
The Duke Who Didn't was a tentative foray into Victorian romance (mostly due to swoony covers like that—yes I cover-judge—and, again, and over-mentioning of corsetry), and it was incredible. I loved it, it's brilliant, and everyone should read it.
Favorite new author (debut or new to you)
Of course, there are quite a few new-to-me authors already in this list (Namina Forna, Everina Maxwell, Courtney Milan, Helene Tursten), but these are the highlights that I haven't mentioned yet.
Both Nicole Glover and Suyi Davies Okungbowa hit it out of the park with their debuts! I loved the mystery, past-present storyline, research, relationships and magic system in The Conductors, and how present community and past and future wove together. I cannot wait for The Undertakers this November. And Son of the Storm was a slow-build in terms of plot, but it was epic fantasy at its finest—the world-building was stunning, the scope was vast, and the stakes were dagger sharp. Plus the magic system was brilliant and I loved it and cannot wait for book two.
These are all new-to-me authors, as Tiffany D Jackson has an extensive backlist and Kali Wallace has a couple other titles under her belt.
Grown was a whirlwind of emotions and a very tough read, but it was so good and so heartbreaking. Definitely one to go into when you're in a good place mentally, particularly if you have survived abuse.
Dead Space was the claustrophobic science fiction thriller I never knew I needed (We Have Always Been Here by Lena Nguyen is a nice pairing if you enjoyed this one), and it was just awesome.
This Poison Heart immediately entrapped me with its stunningly gorgeous writing. It was one of those books where I fell in love with the prose within the first few sentences, with a bonus being that is is queer as fuck. The tone is very similar to Get Out and it ends on a huge cliffhanger (and has some interesting twists and turns with lots of Greek mythology), and it was so, so good that I can't believe I skipped on Bayron's debut, Cinderella is Dead. Now I must read that one.
Newest favorite character
Not sure what it says about me that my newest favorite characters are a procrastinating newly-discovered princess and an octogenarian serial killer, but welp, that's just what it is.
Speaking of books where I just fell in love within the first couple sentences—Tokyo Ever After was one of them. It deserves all the hype it is getting, and then some. I loved, loved, loved Izzy and the rest of the family, and while the romance aspect was meh for me, I adored everything else.
And uh, as for An Elderly Lady is Up to No Good, well, Maud is an absolutely awful, no-good character who uses her age and fragility to get away with the foulest of murders, but she's only killing annoying people (who are awful in their own way) so it's a net-gain for the world?? Fuck I'm justifying a serial killer's actions. Regardless, read this. It's a series of short stories/novelettes and it's hilarious.
Book that made you cry
Okay, so one of these is definitely a no-brainer as being a tear-jerker (Luck of the Titanic, IYKYK), but you're probably wonder how the hell a contemporary romance and a YA book about roller derby had me bawling.
Well. Let's just say that the contemporary romance went a lot harder than its light and fluffy cover indicated (I mean, this is what you get with an Emily Henry book—everyone should understand this after Beach Read), and Bruised was about grief and grieving and family—lost, found, and made. Bruised is just so good, and it's another that I want to shove into everyone's hands because it is so underrated and I have seen it absolutely nowhere.
Book that made you happy
There were others mentioned that made me happy, but I'm trying really hard not to double-tap on this list. Fugitive Telemetry is a duh, of course, add to this list because, duh, of course it made me happy—it has Murderbot and I love Murderbot. However, this did not have ART but it did have a bunch of my favorite scientists and a murder mystery and it was very, very good.
A Pho Love Story had lots and lots of pho, plus a Romeo and Juliet storyline and it was just such an amazing debut. I really, really recommend it.
The most beautiful book you've bought so far this year (or received)
The Seven Husbands of Evelyn Hugo. It's not this stunning cover, but the other version (I like this cover better but it was impossible to find and I am too lazy to go hunting). I don't buy books often, but I did just have a pretty sapphic haul in January, all of books that I have already read (minus two nonfiction reads for book research).
And while The Unbroken is just as beautiful in person as it is on the screen (that cover was definitely the cover for 2021 fantasy releases), it just can't top Evelyn Hugo in terms of that that green dress.
What books do you need to read by the end of the year?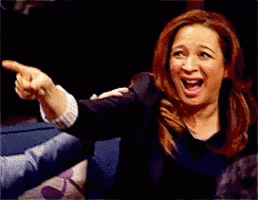 But seriously, so many. I have 28 ARCs still on my 2021 TBR that are coming out in the second half of 2021, and the Vorkosigan series to reread plus a bunch of backlist titles that I really, really want to get to this year and a whole bunch of other releases (September has so many amazing books coming out) that I just don't know what I'll get to first. Here are a couple backlist titles (okay, a few, okay, like, ten) that I want to read by the end of the year that I haven't already mentioned:
Lots of variety here, with time-travel, alternate history, dark academia murder and dystopian cli-fi! A lot of these have been on my TBR for forever, and perhaps I will get to them this year. Outlander the TV show has already gone beyond me, so I need to catch up before I watch any more (I still haven't seen season four yet).
And weirdly enough these all have a space-ship theme (minus the last one). Dunno why I haven't read these yet since they've all been out for a while, but I have not and I need to get them them. Soon. After I'm caught up on the ARCs.
And that's a wrap!
I'm not tagging anyone, but if you see this tag and feel inspired, consider yourself tagged!