WWW Wednesday is hosted by Sam @ Taking on a World of Words! All you have to do is answers the following three questions:
What are you currently reading?
What did you recently finish reading?
What do you think you'll read next?
I have never participated in this before, but since I did not have time this week to compile a TTT post and I don't have time to catch up on my reviews, I can do this! My reading this month has been so slow, and yes it's because I've read some longer fantasy works (and those always take time—time to click into the world, time to understand what's going on, time to parse through the words), I've also been busy with life-stuff.
Blurbs are from Goodreads.
Currently Reading
The Witch King by HE Edgmon 📖
In Asalin, fae rule and witches like Wyatt Croft…don't. Wyatt's betrothal to his best friend, fae prince Emyr North, was supposed to change that. But when Wyatt lost control of his magic one devastating night, he fled to the human world. Now a coldly distant Emyr has hunted him down. Despite transgender Wyatt's newfound identity and troubling past, Emyr has no intention of dissolving their engagement. In fact, he claims they must marry now or risk losing the throne. Jaded, Wyatt strikes a deal with the enemy, hoping to escape Asalin forever. But as he gets to know Emyr, Wyatt realizes the boy he once loved may still exist. And as the witches face worsening conditions, he must decide once and for all what's more important—his people or his freedom. So far it's good, but it feels way too long. There's a lot of filler and nothing's really happening.
The Vanishing Half by Brit Bennett 🎧
The Vignes twin sisters will always be identical. But after growing up together in a small, southern black community and running away at age sixteen, it's not just the shape of their daily lives that is different as adults, it's everything: their families, their communities, their racial identities. Many years later, one sister lives with her black daughter in the same southern town she once tried to escape. The other passes for white, and her white husband knows nothing of her past. Still, even separated by so many miles and just as many lies, the fates of the twins remain intertwined. What will happen to the next generation, when their own daughters' storylines intersect? Weaving together multiple strands and generations of this family, from the Deep South to California, from the 1950s to the 1990s, Brit Bennett produces a story that is at once a riveting, emotional family story and a brilliant exploration of the American history of passing. So far I'm really enjoying this! However, I was not expecting deadnaming of a trans character to happen (so far not within dialogue, but in the internal text…but still).
Recently Finished
For the Wolf by Hannah Whitten 📖
As the only Second Daughter born in centuries, Red has one purpose-to be sacrificed to the Wolf in the Wood in the hope he'll return the world's captured gods. Red is almost relieved to go. Plagued by a dangerous power she can't control, at least she knows that in the Wilderwood, she can't hurt those she loves. Again. But the legends lie. The Wolf is a man, not a monster. Her magic is a calling, not a curse. And if she doesn't learn how to use it, the monsters the gods have become will swallow the Wilderwood-and her world-whole. This was a solid, entertaining fantasy that could have benefited from some serious pruning of its over-lush prose. I gave it three stars because while the mash-up fairy tale retellings were handled very well, the overall book dragged in places for a culminating moment that left a lot to be desired.
Son of the Storm by Suyi Davies Okungbowa 📖
In the ancient city of Bassa, Danso is a clever scholar on the cusp of achieving greatness—only he doesn't want it. Instead, he prefers to chase forbidden stories about what lies outside the city walls. The Bassai elite claim there is nothing of interest. The city's immigrants are sworn to secrecy. But when Danso stumbles across a warrior wielding magic that shouldn't exist, he's put on a collision course with Bassa's darkest secrets. Drawn into the city's hidden history, he sets out on a journey beyond its borders. And the chaos left in the wake of his discovery threatens to destroy the empire. This took forever to read, but hot damn was it everything I want in an epic fantasy world and then some. It's very character instead of plot driven and takes a while to get off the ground (and there are some slow points), but the plot never felt like it dragged or sagged under its own weight. Four stars.
The Infinity Courts by Akemi Dawn Bowman 🎧
Eighteen-year-old Nami Miyamoto is certain her life is just beginning. She has a great family, just graduated high school, and is on her way to a party where her entire class is waiting for her—including, most importantly, the boy she's been in love with for years. The only problem? She's murdered before she gets there. When Nami wakes up, she learns she's in a place called Infinity, where human consciousness goes when physical bodies die. She quickly discovers that Ophelia, a virtual assistant widely used by humans on Earth, has taken over the afterlife and is now posing as a queen, forcing humans into servitude the way she'd been forced to serve in the real world. Even worse, Ophelia is inching closer and closer to accomplishing her grand plans of eradicating human existence once and for all. While this had all of the trappings of a 2013 dystopian, it felt like a warm hug while reading. All of my favorite tropes were there: love triangle, ball gowns, a masquerade, the Chosen One who doesn't want to be chosen, people split into factions depending on personality—and everything felt fresh and new and fantastic. Four stars.
Up Next
Books
I am so far behind on both my May TBR and my June ARCs (which are essentially the same thing) that it's not even funny. I have no excuse, either. I didn't write much this month, and I don't know where the time went, beyond sinking into a haze of anxiety and social media fugue.
There has been so much buzz surrounding Tasha Suri's The Jasmine Throne that I'm scared to dip into this one. However, I adored another buzzy sapphic read in The Unbroken, and I loved Suri's debut The Empire of Sand, so I'm sure I'll adore this one.
The Hidden Palace was the sequel I never saw coming (and after almost eight years between books, who did?), and one that has been getting very little press. I'll admit—I finally read The Golem and the Jinni because I saw this book was releasing, and that was because Book 2 takes place around WWI, a time period I'm very interested in. Book 1 was a five-star read for me, and I have high hopes for book 2!
Audiobooks
Both of these are currently checked out and on my phone. Fingers crossed I get to them in time, as the next two weeks are going to be busy, what with the move and my mother-in-law coming to assist.
Neither of these are on my Goodreads TBR, but I've seen them both hovering around so often, accompanied by raving reviews, that I finally said, why the fuck not and requested them through my libraries' Overdrive. I cannot remember who recommended Lovely War (it was someone's word press review and I wish I could credit you but I did not write it down!!), but I thought my friend Lauren had recommended The Midnight Library (she hasn't read it yet, so maybe we talked about it?? I dunno my memory is trash).
Regardless, these are the next two on my list. Both incredibly hyped, both certain to make me cry.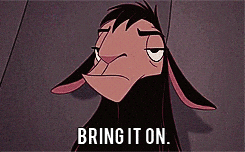 What are you reading?