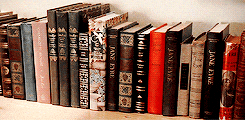 Oh, my, god. Becky, look at those books.

They're so big.

They look like one of those book nerd's fantasies.

But, you know, who understands those book nerds anyway?

They only read because they're like total dorky intellectuals.

I mean that book, it's just so hefty, it's like, a door-stopper, I mean – gross. Look!

They're just so… THICK!

Wallace Yovetich
I always feel super intimidated reading nonfiction, particularly nonfiction that can be used as an anti-theft device or doorstopper. Since those tend to be overwhelmingly heavy, they're a pain to lug around and take forever to read.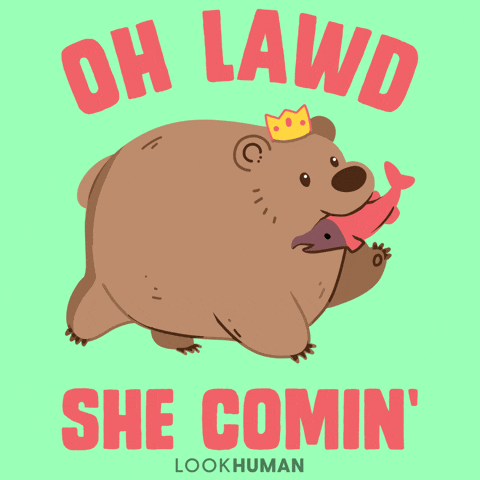 But if you're looking to read some longer nonfiction—and you enjoyed last week's Unputdownable Nonfiction featuring shorter works—here are some suggestions that are engaging, fascinating and hopefully works you enjoy!
These books all clock in at over 500 pages (okay there are some in the 400-page range). I highly recommend reading nonfiction in audiobook format. For some reason I prefer it, although I lose the option of highlighting and tabbing (for non-library books, obviously).
There are roughly 50 books here (I lost count and was too lazy to go back and do it again), and this is far from a comprehensive list of engaging nonfiction tomes—there are tons of gaps in history, topics, and whatnot.
If these books intrigue you, or you'd like to check out more on similar topics, here are some fantastic lists: Diana Oh's White People Read, a list of Revisionist History books (as defined by Critical Race Theory), Nonfiction by Women Historians, and 6 Epic Nonfiction Book Recommendations.
In memory of George Floyd and because the conviction of one murderer is not enough to change an entire system but is enough to make people feel like the change has happened and the work is done, here are some anti-racist reading lists:
I also recommend these bookish organizations and bookstores (their instagram accounts):
Training:
The blurbs are from Goodreads, with some minor editing.
Hearty Histories
Ample Ancient History
The History of the Ancient World by Susan Wise Bauer (896 pages)
This is the first volume in a bold new series that tells the stories of all peoples, connecting historical events from Europe to the Middle East to the far coast of China, while still giving weight to the characteristics of each country. This narrative history employs the methods of "history from beneath"—literature, epic traditions, private letters and accounts—to connect kings and leaders with the lives of those they ruled. The result is an engrossing tapestry of human behavior from which we may draw conclusions about the direction of world events and the causes behind them.
SPQR: A History of Ancient Rome by Mary Beard (608 pages)
Spanning nearly a thousand years of history, this "highly informative, highly readable" (Dallas Morning News) work examines not just how we think of ancient Rome but challenges the comfortable historical perspectives that have existed for centuries. With its nuanced attention to class, democratic struggles, and the lives of entire groups of people omitted from the historical narrative for centuries, SPQR will to shape our view of Roman history for decades to come.
Sapiens by Yuval Noah Harari (512 pages)
100,000 years ago, at least six human species inhabited the earth. Today there is just one. Us. Homo sapiens. How did our species succeed in the battle for dominance? Why did our foraging ancestors come together to create cities and kingdoms? How did we come to believe in gods, nations and human rights; to trust money, books and laws; and to be enslaved by bureaucracy, timetables and consumerism? And what will our world be like in the millennia to come?
Ambitious American History
A People's History of the United States by Howard Zinn (729 pages)
Packed with vivid details and telling quotations, Zinn's award-winning classic continues to revolutionize the way American history is taught and remembered. Frequent appearances in popular media such as The Sopranos, The Simpsons, Good Will Hunting, and the History Channel documentary The People Speak testify to Zinn's ability to bridge the generation gap with enduring insights into the birth, development, and destiny of the nation. This chonky monkey was first published in 1980, and rereleased in 2005, so there is quite a bit of recent history that's not covered. Also try:
These Truths by Jill Lepore (960 pages)
The Untold History of the United States by Oliver Stone (784 pages)
The Warmth of Other Suns by Isabel Wilkerson (622 pages)
From 1915 to 1970, this exodus of almost six million people changed the face of America. Wilkerson compares this epic migration to the migrations of other peoples in history. She interviewed more than a thousand people, and gained access to new data and official records, to write this definitive and vividly dramatic account of how these American journeys unfolded, altering our cities, our country, and ourselves. America's history of racism and white supremacy is baked into its very foundations, and unpacking that history (and its obfuscation among whyte people) is important to understand. Also try:
Black Reconstruction in America by WEB Du Bois (746 pages)
White Trash by Nancy Isenberg (460 pages)
Stamped From the Beginning by Ibram X Kendi (592 pages)
America for Americans: A History of Xenophobia in the United States by Erika Lee (432 pages)
The Ungrateful Refugee by Dina Nayeri (368 pages)
The Color of Law by Richard Rothstein (368 pages)
Yellow by Frank Wu (416 pages)
Wilmington's Lie by David Zucchino (426 pages)
How to Hide an Empire by Daniel Immerwahr (513 pages)
In How to Hide an Empire, Daniel Immerwahr tells the fascinating story of the United States outside the United States. In crackling, fast-paced prose, he reveals forgotten episodes that cast American history in a new light. We travel to the Guano Islands, where prospectors collected one of the nineteenth century's most valuable commodities, and the Philippines, site of the most destructive event on U.S. soil. In Puerto Rico, Immerwahr shows how U.S. doctors conducted grisly experiments they would never have conducted on the mainland and charts the emergence of independence fighters who would shoot up the U.S. Congress. In history class, Americans are taught about the awful history of colonialism…in Europe, while America's own colonial and exploitive expansionist ambitions are masked in Manifest Destiny and the Monroe Doctrine (and of course, it's rooted in white supremacy because…that's America). Also try:
The Savage Wars of Peace by Max Boot (464 pages)
El Norte by Carrie Gibson (576 pages)
Harvest of Empire by Juan González (346 pages)
Vietnam by Stanley Karnow (784 pages)
Nation to Nation: Treaties Between the United States and American Indians by Suzan Shown Harjo (320 pages)
The Heartbeak of Wounded Knee by David Treuer (526 pages)
The Gay Revolution by Lillian Faderman (816 pages)
The Gay Revolution begins in the 1950s, when law classified gays and lesbians as criminals, the psychiatric profession saw them as mentally ill, the churches saw them as sinners, and society victimized them with irrational hatred. Against this dark backdrop, a few brave people began to fight back, paving the way for the revolutionary changes of the 1960s and beyond. Faderman discusses the protests in the 1960s; the counter reaction of the 1970s and early eighties; the decimated but united community during the AIDS epidemic; and the current hurdles for the right to marriage equality. Also try:
Coming Out Under Fire by Allan Bérubé (384 pages)
We Are Everywhere by Leighton Brown (368 pages)
How to Survive a Plague by David France (640 pages)
Wayward Lives, Beautiful Experiments by Saidiya Hartman (464 pages)
Boots of Leather, Slippers of Gold by Elizabeth Lapovsky (434 pages)
Weighty World History
Destiny Disrupted by Tamim Ansary (416 pages)
In Destiny Disrupted, Tamim Ansary tells the rich story of world history as the Islamic world saw it, from the time of Mohammed to the fall of the Ottoman Empire and beyond. He clarifies why our civilizations grew up oblivious to each other, what happened when they intersected, and how the Islamic world was affected by its slow recognition that Europe-a place it long perceived as primitive and disorganized-had somehow hijacked destiny.
The Second World War by Antony Beevor (863 pages)
In this searing narrative that takes us from Hitler's invasion of Poland on September 1st, 1939 to V-J day on August 14, 1945 and the war's aftermath, Beevor describes the conflict and its global reach — one that included every major power. The result is a dramatic and breathtaking single-volume history that provides a remarkably intimate account of the war that, more than any other, still commands attention and an audience.
The Silk Roads by Peter Frankopan (636 pages)
For centuries, fame and fortune were to be found in the west – in the New World of the Americas. Today, it is the east which calls out to those in search of riches and adventure. Sweeping right across Central Asia and deep into China and India, a region that once took centre stage is again rising to dominate global politics, commerce and culture. A major reassessment of world history, The Silk Roads is a dazzling exploration of the forces that have driven the rise and fall of empires, determined the flow of ideas and goods and are now heralding a new dawn in international affairs.
Origins of Political Order by Francis Fukuyama (585 pages)
Virtually all human societies were once organized tribally, yet over time most developed new political institutions which included a central state that could keep the peace and uniform laws that applied to all citizens. Some went on to create governments that were accountable to their constituents. We take these institutions for granted, but they are absent or are unable to perform in many of today's developing countries—with often disastrous consequences for the rest of the world. The first of two volumes.
1491 by Charles Mann (541 pages)
Contrary to what so many Americans learn in school, the pre-Columbian Indians were not sparsely settled in a pristine wilderness; rather, there were huge numbers of Indians who actively molded and influenced the land around them. The astonishing Aztec capital of Tenochtitlan had running water and immaculately clean streets, and was larger than any contemporary European city. Mexican cultures created corn in a specialized breeding process that it has been called man's first feat of genetic engineering. Indeed, Indians were not living lightly on the land but were landscaping and manipulating their world in ways that we are only now beginning to understand. Challenging and surprising, this a transformative new look at a rich and fascinating world we only thought we knew. (my note: just be aware that there are some outdated theories in this one, primarily the idea that humans have only been in the Americas for 15,000 years and migrated over the Bering Land Bridge)
Lost Enlightenment by S Federick Starr (634 pages)
Lost Enlightenment recounts how, between the years 800 and 1200, Central Asia led the world in trade and economic development, the size and sophistication of its cities, the refinement of its arts, and, above all, in the advancement of knowledge in many fields. Central Asians achieved signal breakthroughs in astronomy, mathematics, geology, medicine, chemistry, music, social science, philosophy, and theology, among other subjects. They gave algebra its name, calculated the earth's diameter with unprecedented precision, wrote the books that later defined European medicine, and penned some of the world's greatest poetry. One scholar, working in Afghanistan, even predicted the existence of North and South America–five centuries before Columbus. Rarely in history has a more impressive group of polymaths appeared at one place and time.
The Guns of August by Barbara Tuchman (658 pages)
Historian and Pulitzer Prize-winning author Barbara Tuchman has brought to life again the people and events that led up to World War I. With attention to fascinating detail, and an intense knowledge of her subject and its characters, Ms. Tuchman reveals, for the first time, just how the war started, why, and how it could have been stopped but wasn't. A classic historical survey of a time and a people we all need to know more about, THE GUNS OF AUGUST will not be forgotten.
Chonky Biographies/Memoirs
Frederick Douglass by David W Blight (912 pages)
As a young man, Frederick Douglass (1818–1895) escaped from slavery in Baltimore, Maryland. He was fortunate to have been taught to read by his slave owner mistress, and he would go on to become one of the major literary figures of his time. His very existence gave the lie to slave owners: with dignity and great intelligence he bore witness to the brutality of slavery. Initially mentored by William Lloyd Garrison, Douglass spoke widely, using his own story to condemn slavery. By the Civil War, Douglass had become the most famed and widely travelled orator in the nation. In his unique and eloquent voice, written and spoken, Douglass was a fierce critic of the United States as well as a radical patriot.
Testament of Youth by Vera Brittain (688 pages)
In 1914 Vera Brittain was twenty and, as war was declared, she was preparing to study at Oxford. Four years later her life – and the life of her whole generation – had changed in a way that was unimaginable in the tranquil pre-war era. 'Testament of Youth', one of the most famous autobiographies of the First World War, is Brittain's account of how she survived the period; how she lost the man she loved; how she nursed the wounded and how she emerged into an altered world. A passionate record of a lost generation, it made Vera Brittain one of the best-loved writers of her time.
Alexander Hamilton by Ron Chernow (818 pages)
Few figures in American history have been more hotly debated or more grossly misunderstood than Alexander Hamilton. Chernow's biography gives Hamilton his due and sets the record straight, deftly illustrating that the political and economic greatness of today's America is the result of Hamilton's countless sacrifices to champion ideas that were often wildly disputed during his time. "To repudiate his legacy," Chernow writes, "is, in many ways, to repudiate the modern world." Chernow here recounts Hamilton's turbulent life: an illegitimate, largely self-taught orphan from the Caribbean, he came out of nowhere to take America by storm, rising to become George Washington's aide-de-camp in the Continental Army, coauthoring The Federalist Papers, founding the Bank of New York, leading the Federalist Party, and becoming the first Treasury Secretary of the United States.Historians have long told the story of America's birth as the triumph of Jefferson's democratic ideals over the aristocratic intentions of Hamilton.
Unbroken by Laura Hillenbrand (492 pages)
On a May afternoon in 1943, an Army Air Forces bomber crashed into the Pacific Ocean and disappeared, leaving only a spray of debris and a slick of oil, gasoline, and blood. Then, on the ocean surface, a face appeared. It was that of a young lieutenant, the plane's bombardier, who was struggling to a life raft and pulling himself aboard. So began one of the most extraordinary odysseys of the Second World War. The lieutenant's name was Louis Zamperini. In boyhood, he'd been a cunning and incorrigible delinquent, breaking into houses, brawling, and fleeing his home to ride the rails. As a teenager, he had channeled his defiance into running, discovering a prodigious talent that had carried him to the Berlin Olympics and within sight of the four-minute mile. But when war had come, the athlete had become an airman, embarking on a journey that led to his doomed flight, a tiny raft, and a drift into the unknown.
Autobiography of Malcolm X by Malcolm X (527 pages)
Through a life of passion and struggle, Malcolm X became one of the most influential figures of the 20th Century. In this riveting account, he tells of his journey from a prison cell to Mecca, describing his transition from hoodlum to Muslim minister. Here, the man who called himself "the angriest Black man in America" relates how his conversion to true Islam helped him confront his rage and recognize the brotherhood of all mankind. Les Payne has a recent biography of Malcolm X published in 2020 titled, The Dead are Arising, and it is a chonky book at 612 pages).
Expansive Space Stories
A Short History of Nearly Everything by Bill Bryson (544 pages)
In Bryson's biggest book, he confronts his greatest challenge: to understand—and, if possible, answer—the oldest, biggest questions we have posed about the universe and ourselves. Taking as territory everything from the Big Bang to the rise of civilization, Bryson seeks to understand how we got from there being nothing at all to there being us. To that end, he has attached himself to a host of the world's most advanced (and often obsessed) archaeologists, anthropologists, and mathematicians, travelling to their offices, laboratories, and field camps. He has read (or tried to read) their books, pestered them with questions, apprenticed himself to their powerful minds.
The Fabric of the Cosmos by Brian Greene (569 pages)
Space and time form the very fabric of the cosmos. Yet they remain among the most mysterious of concepts. Is space an entity? Why does time have a direction? Could the universe exist without space and time? Can we travel to the past? Greene has set himself a daunting task: to explain non-intuitive, mathematical concepts like String Theory, the Heisenberg Uncertainty Principle, and Inflationary Cosmology with analogies drawn from common experience. From Newton's unchanging realm in which space and time are absolute, to Einstein's fluid conception of spacetime, to quantum mechanics' entangled arena where vastly distant objects can instantaneously coordinate their behavior, Greene takes us all, regardless of our scientific backgrounds, on an irresistible and revelatory journey to the new layers of reality that modern physics has discovered lying just beneath the surface of our everyday world.
Black Holes and Time Warps: Einstein's Outrageous Legacy by Kip S Thorne (624 pages)
Which of these bizarre phenomena, if any, can really exist in our universe? Black holes, down which anything can fall but from which nothing can return; wormholes, short spacewarps connecting regions of the cosmos; singularities, where space and time are so violently warped that time ceases to exist and space becomes a kind of foam; gravitational waves, which carry symphonic accounts of collisions of black holes billions of years ago; and time machines, for traveling backward and forward in time.
Robust Random Reads
The Dreamt Land by Mark Arax (576 pages)
The Dreamt Land weaves reportage, history, and memoir to confront the "Golden State" myth in riveting fashion. No other chronicler of the West has so deeply delved into the empires of agriculture that drink so much of the water. The nation's biggest farmers–the nut king, grape king and citrus queen–tell their story here for the first time. It is a tale of politics and hubris in the arid West, of imported workers left behind in the sun and the fatigued earth that is made to give more even while it keeps sinking. But when drought turns to flood once again, all is forgotten as the farmers plant more nuts and the developers build more houses.
The Great Influenza by John Berry (546 pages)
At the height of WWI, history's most lethal influenza virus erupted in an army camp in Kansas, moved east with American troops, then exploded, killing as many as 100 million people worldwide. It killed more people in twenty-four months than AIDS killed in twenty-four years, more in a year than the Black Death killed in a century. But this was not the Middle Ages, and 1918 marked the first collision of science and epidemic disease. Magisterial in its breadth of perspective and depth of research and now revised to reflect the growing danger of the avian flu, The Great Influenza is ultimately a tale of triumph amid tragedy, which provides us with a precise and sobering model as we confront the epidemics looming on our own horizon.
The Light of Days by Judy Batalion (560 pages)
Witnesses to the brutal murder of their families and neighbors and the violent destruction of their communities, a cadre of Jewish women in Poland—some still in their teens—helped transform the Jewish youth groups into resistance cells to fight the Nazis. With courage, guile, and nerves of steel, these "ghetto girls" paid off Gestapo guards, hid revolvers in loaves of bread and jars of marmalade, and helped build systems of underground bunkers. They flirted with German soldiers, bribed them with wine, whiskey, and home cooking, used their Aryan looks to seduce them, and shot and killed them. They bombed German train lines and blew up a town's water supply. They also nursed the sick and taught children. Yet the exploits of these courageous resistance fighters have remained virtually unknown.
Can't Stop Won't Stop by Jeff Chang (546 pages)
Forged in the fires of the Bronx and Kingston, Jamaica, hip-hop became the Esperanto of youth rebellion and a generation-defining movement. In a post-civil rights era defined by deindustrialization and globalization, hip-hop crystallized a multiracial, polycultural generation's worldview, and transformed American politics and culture. But that epic story has never been told with this kind of breadth, insight, and style. Based on original interviews with DJs, b-boys, rappers, graffiti writers, activists, and gang members, with unforgettable portraits of many of hip-hop's forebears, founders, and mavericks, including DJ Kool Herc, Afrika Bambaataa, Chuck D, and Ice Cube, Can't Stop Won't Stop chronicles the events, the ideas, the music, and the art that marked the hip-hop generation's rise from the ashes of the 60's into the new millennium.
Factory Girls by Leslie T Chang (420 pages)
China has more than 114 million migrant workers, which represents the largest migration in human history. But while these workers, who leave their rural towns to find jobs in China's cities, are the driving force behind China's growing economy, little is known about their day-to-day lives or the sociological significance of this massive movement. In Factory Girls, Leslie T. Chang tells the story of these workers primarily through the lives of two young women whom she follows over the course of three years. Chang vividly portrays a world where you can lose your boyfriend and your friends with the loss of a cell phone; where lying about your age, your education, and your work experience is often a requisite for getting ahead; where a few computer or English lessons can catapult you into a completely different social class.
Braiding Sweetgrass by Robin Wall Kimmerer (391 pages)
As a botanist, Robin Wall Kimmerer has been trained to ask questions of nature with the tools of science. As a member of the Citizen Potawatomi Nation, she embraces the notion that plants and animals are our oldest teachers. In Braiding Sweetgrass, Kimmerer brings these lenses of knowledge together to show that the awakening of a wider ecological consciousness requires the acknowledgment and celebration of our reciprocal relationship with the rest of the living world. For only when we can hear the languages of other beings are we capable of understanding the generosity of the earth, and learning to give our own gifts in return.
A Few Good Women by Evelyn Monahan (496 pages)
The never-before-told story of the U.S. women's military corps: the women who fought for the right to defend their country by serving in our armed forces with full military rank and benefits—a fight that continues today for American military women who want to serve in combat support positions and in frontline combat units. Using interviews, correspondence, and diaries, as well as archival material, Evelyn M. Monahan and Rosemary Neidel-Greenlee tell the remarkable story of America's "few good women" who today make up more than 15 percent of the U.S. armed forces and who serve alongside men in almost every capacity.
Going Clear by Lawrence Wright (430 pages)
We learn about Scientology's esoteric cosmology; about the auditing process that determines an inductee's state of being; about the Bridge to Total Freedom, through which members gain eternal life. We see the ways in which the church pursues celebrities, such as Tom Cruise and John Travolta, and how young idealists who joined the Sea Org, the church's clergy, whose members often enter as children, signing up with a billion-year contract and working with little pay in poor conditions. We meet men and women "disconnected" from friends and family by the church's policy of shunning critical voices. And we discover, through many firsthand stories, the violence that has long permeated the inner sanctum of the church.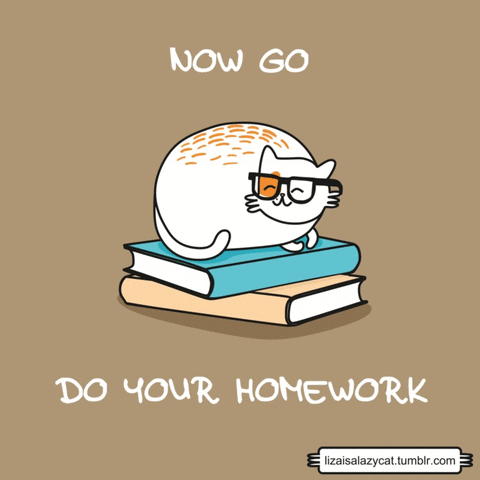 What chonky nonfiction do you recommend?