WordPress has informed me that I have been on this site for three years in April.
Which is correct, but also wrong, because I started the site in April, but didn't have my first post until May, when I posted my review of The Luminous Dead. In three years this blog has grown—and last month was my best yet, after my Sapphics in Space post was shared by Angry Robot on Twitter (no, I'm not going to stop talking about that because it was a wild day and that's the closest I've ever been to being popular and um, yes that's sad but whatever). Also in March I hit 400 followers (thank you all, I'm glad you enjoy my rambling reviews), which was a pretty incredible milestone.
Anywho, I was tagged to do the Meet the Book Blogger Tag by Reading By Moonlight, and I highly recommend you check out her blog, because she is fantastic!
Here are the rules for this tag:
Nominated bloggers can nominate ten other bloggers.
Use the same questions from the tag.
Let's Begin
Who is your all-time favorite book character?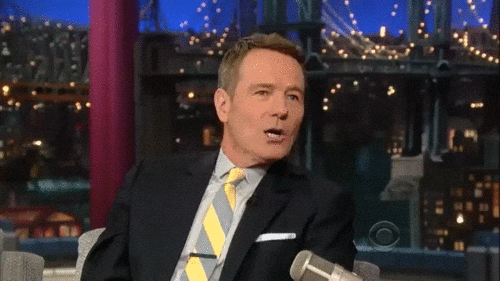 Uhhh…I'm not sure?!
I think probably, if my back was against the wall and someone was holding a knife to my throat, I'd say Cordelia Vorkosigan. I just wish that I approached things the way she does, and saw the world the way she sees it. She's far from perfect, but she gives zero fucks. But I also like Keladry of Mindelan from Tamora Pierce's Protector of the Small quartert, Murderbot from…Murderbot, Hetta from the Stariel quartet and Bitty from Check, Please!
If you were stranded on a desert island, which book would you take with you? (Survival books do not count)
Well, since survival books are off the table and don't count (immediately packs 16 survival guides into BOB) it's a tie between A Civil Campaign and Lirael. A Civil Campaign is one of my favorite rereads because it's literally the best of everything: a space opera, a comedy of manners, a love story, a political thriller, a social commentary, and a gardener's delight. And I can read it over and over and get something different each time. I'd choose Lirael because there's something comforting in reading about a lonely introvert with a faithful dog who goes on magical adventures in a dangerously magical library.
What's your most unpopular book opinion?
I have a feeling I'll lose followers but: I do not like SJM. Her writing is awful (and has gotten worse instead of better—the ellipses, dammit), she has no nuance, her sex scenes are laughable, her inclusion is sketch, and there are just so many better books to read out there. I'm not going to judge people for loving her stuff because everyone's got a right to read their thing, but I'm tired of seeing her stuff (and Cassandra Clare) dominating my bookish social media. And I'm tired of bracing for the onslaught of adoration every time one of her books comes out—it's like when she's been releases everyone comes out with the real opinions and admit she's…not the best, and then two months before and after the release everyone sings her praises and I'm just tired of her being praised for writing literally the same herself-insert main character uber hetero story over and over.
However. Keep loving your stuff. Keep posting your stuff. This is my unpopular book opinion and I'm not going to stop someone from doing what they love and I'm not going to judge you or shame you for posting and reading and loving what you enjoy.
What's your weirdest bookish habit?
I used to say reading a lot, but then I joined the bookish community and met people who read more than I do (like, a lot more, it's incredible) and so I don't know? I don't collect bookish stuff, I don't dog-ear my pages, I enjoy breaking the spines off trade paperbacks, I don't like to read mass market or most hardcovers, I equally prefer ebooks, audiobooks and physical books, and uh, that's about it?
What character would you bring to a family event as your fake partner?
Okay, two different choices, since my parents are divorced, I'm married, and I compartmentalize the hell out of my life.
For family events on my side, I'd bring Prince Henry from Red, White, and Royal Blue to meet both my mom and my dad. Henry is very tactful, very famous, and both parents are obsessed with status (in different ways, but still) and because Henry can spot bullshit a mile away and provide a sufficient buffer to probing questions.
As for my in-laws, um, that would indicate that something has happened to my wife (which is horrifying), and while I probably wouldn't go to a family event with them after that, I'd either bring no one or maybe someone really blandly charismatic and low-key, like Emma from Something to Talk About.
What made you decide to start a book blog?
I've been blogging just about three years, and I had juggled the idea in my mind for quite some time before that. I love reading, I love talking about books, and I really wanted to connect more with the bookish community and share my joy. But it took me a while to get there because 1) I don't like commitment 2) I'm not so hot with web design and 3) I'm cheap. But luckily I pay a really low subscription and wordpress is easy to navigate and also I've managed this commitment moderately well?? And I've met a lot of fantastic bloggers and fellow readers.
What about reading and books do you love the most?
100% escapism. I love going into someone else's head and getting away from the world and experiencing the range of emotions I need to experience but secondhand, through a fictional character? The power of fiction to let you go through these intense emotional experiences is wild, and sometimes it can be really cathartic.
What is your field of study/desired profession/current profession?
I have Master's in Library Science and am a librarian! Right now I'm an author and working on writing things people will hopefully read (the first book in the Satura Trilogy, That Distant Dream, is out now), but I hope to get back into the library field later this year.
What are some book recommendations that became your favorites/obsessions?
Nothing comes immediately to mind, but I've talked a lot about books, and I have a friend who recommends a lot of fantastic tv and movies!
The Good Place (finally watched the end, I am still a mess)
Brooklyn 99 (my comfort show)
The same friend also recommended Wow, No Thank You
Someone recommended Check, Please! and I was skeptical but then in love
The House in the Cerulean Sea, another recommendation that turned into a comfort read
When I was little, my elementary school librarian kept handing me books I'd love and she was always right on the money
What is the book you shove down everyone's throat?
Aside from my book? Well, I can't pick just one *rolls out list*
The Vorkosigan series by Lois McMaster Bujold (the best)
Anything Tortall by Tamora Pierce (phenomenal world-building and plot-lines)
The Kingston Cycle by CL Polk (just amazing, everything is fantastic)
Jade City by Fonda Lee (fantastic world-building)
The Stariel Quartet by AJ Lancaster (so comforting)
The Unbroken by CL Clark (colonialism take-down)
Bruised by Tanya Boteju (tackles grieving and coping mechanisms, super queer)
Dead Space by Kali Wallace (also super queer, AI and grief)
Murderbot (asocial SecUnit who just wants to watch its media and be left alone, dammit)
And that's it for my answers!
I tag (if tags aren't your thing, please don't feel obligated):
Thanks for tuning in!