Top Ten Tuesday was created by The Broke and the Bookish in June of 2010 and was moved to That Artsy Reader Girl in January of 2018. It was born of a love of lists, a love of books, and a desire to bring bookish friends together.
Considering I just posted about my most anticipated YA and Adult SFF releases, and will be posting about anticipated YA contemporary releases on Thursday, I'm going to talk about the ten books on my spring TBR that aren't SFF releases or YA contemporary releases.
Let's talk backlist and Adult Contemporary Romance Releases! Yay!!!
Backlist
Here's hoping 2021 is finally the year I finish The Broken Earth trilogy. I will get to The Stone Sky. I will! Just like I'll eventually one day finish the Outlander series.
I'm also determined to read both Parable of the Sower and Velocity Weapon. They have both sat on my TBR (physical and Goodreads) for far too long, and I want to read them, I need to read them, but the siren song of all of those new releases calls to me.
Lower priority but still on my physical TBR (in addition to the other books on my physical TBR and Kindle) are these two. If We Were Villains ~feels~ like more of a fall/winter read, but maybe I'll get to it in the spring instead? I dunno why, but dark academia reads always seem brightest in the dark nights of November and December. Maybe it's the memory of undergrad finals coming back to me. Sixteen Ways to Defend a Walled City, on the other hand, is definitely a spring/summer read, because those are the seasons for war (historically) and that just makes sense to me.
Contemporary Romance Releases
The blurbs for these are from Goodreads
Honey Girl by Morgan Rogers (February 2021)
With her newly completed PhD in astronomy in hand, twenty-eight-year-old Grace Porter goes on a girls' trip to Vegas to celebrate. She's a straight A, work-through-the-summer certified high achiever. She is not the kind of person who goes to Vegas and gets drunkenly married to a woman whose name she doesn't know…until she does exactly that. This one moment of departure from her stern ex-military father's plans for her life has Grace wondering why she doesn't feel more fulfilled from completing her degree. Staggering under the weight of her father's expectations, a struggling job market and feelings of burnout, Grace flees her home in Portland for a summer in New York with the wife she barely knows.
Hana Khan Carries On by Uzma Jalaluddin (6 Apr)
Sales are slow at Three Sisters Biryani Poutine, the only halal restaurant in the close-knit Golden Crescent neighborhood. Hana waitresses there part time, but what she really wants is to tell stories on the radio. If she can just outshine her fellow intern at the city radio station, she may have a chance at landing a job. In the meantime, Hana pours her thoughts and dreams into a podcast, where she forms a lively relationship with one of her listeners. But soon she'll need all the support she can get: a new competing restaurant, a more upscale halal place, is about to open in the Golden Crescent, threatening Three Sisters. As life on the Golden Crescent unravels, Hana must learn to use her voice, draw on the strength of her community and decide what her future should be.
The Road Trip by Beth O'Leary (29 Apr)
Addie and her sister are about to embark on an epic road trip to a friend's wedding in the north of Scotland. The playlist is all planned and the snacks are packed. But, not long after setting off, a car slams into the back of theirs. The driver is none other than Addie's ex, Dylan, who she's avoided since their traumatic break-up two years earlier. Dylan and his best mate are heading to the wedding too, and they've totalled their car, so Addie has no choice but to offer them a ride. The car is soon jam-packed full of luggage and secrets, and with three hundred miles ahead of them, Dylan and Addie can't avoid confronting the very messy history of their relationship…
People We Meet on Vacation by Emily Henry (11 May)
Poppy and Alex. Alex and Poppy. They have nothing in common. She's a wild child; he wears khakis. She has insatiable wanderlust; he prefers to stay home with a book. And somehow, ever since a fateful car share home from college many years ago, they are the very best of friends. For most of the year they live far apart–she's in New York City, and he's in their small hometown–but every summer, for a decade, they have taken one glorious week of vacation together. Until two years ago, when they ruined everything. They haven't spoken since. Poppy has everything she should want, but she's stuck in a rut. When someone asks when she was last truly happy, she knows, without a doubt, it was on that ill-fated, final trip with Alex. And so, she decides to convince her best friend to take one more vacation together–lay everything on the table, make it all right. Miraculously, he agrees.
How to Find a Princess by Alyssa Cole (25 May)
Makeda Hicks has lost her job and her girlfriend in one fell swoop. The last thing she's in the mood for is to rehash the story of her grandmother's infamous summer fling with a runaway prince from Ibarania, or the investigator from the World Federation of Monarchies tasked with searching for Ibarania's missing heir. Yet when Beznaria Chetchevaliere crashes into her life, the sleek and sexy investigator exudes exactly the kind of chaos that organized and efficient Makeda finds irresistible, even if Bez is determined to drag her into a world of royal duty Makeda wants nothing to do with.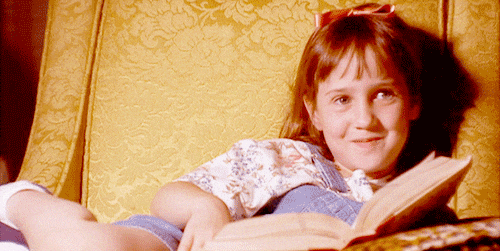 What are you excited to read this spring?