Top Ten Tuesday was created by The Broke and the Bookish in June of 2010 and was moved to That Artsy Reader Girl in January of 2018. It was born of a love of lists, a love of books, and a desire to bring bookish friends together.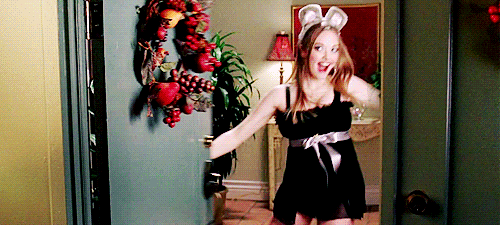 This week is a Valentine's freebie! When I was scrolling through the recently added books on my TBR, I noticed a trend—a lot of pink covers! And this is the perfect time to highlight them!
I mean, duh. It's obvious what the theme has to be, right? It's like the laws of feminism or something.
Here are the most recent pink-covered books I've added to my TBR!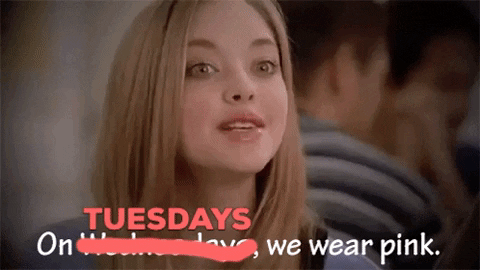 Who I Was With Her by Nita Tyndall (September 2020)
There are two things that Corinne Parker knows to be true: that she is in love with Maggie Bailey, the captain of the rival high school's cross-country team and her secret girlfriend of a year, and that she isn't ready for anyone to know she's bisexual. But then Maggie dies, and Corinne quickly learns that the only thing worse than losing Maggie is being left heartbroken over a relationship no one knows existed. And to make things even more complicated, the only person she can turn to is Elissa — Maggie's ex and the single person who understands how Corinne is feeling.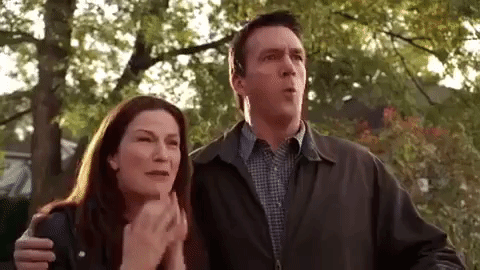 Blazewrath Games by Amparo Ortiz (October 2020)
Lana Torres has always preferred dragons to people. In a few weeks, sixteen countries will compete in the Blazewrath World Cup, a tournament where dragons and their riders fight for glory in a dangerous relay. Lana longs to represent her native Puerto Rico in their first ever World Cup appearance, and when Puerto Rico's Runner—the only player without a dragon steed—is kicked off the team, she's given the chance. But when she discovers that a former Blazewrath superstar has teamed up with a legendary dragon who's cursed into human form the safety of the Cup is jeopardized. The pair are burning down dragon sanctuaries around the world and refuse to stop unless the Cup gets cancelled. All Lana wanted was to represent her country. Now, to do that, she'll have to navigate an international conspiracy that's deadlier than her beloved sport.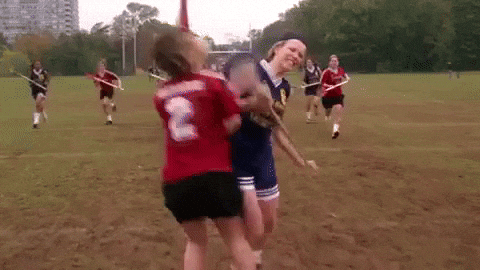 Get It Right by Skye Kilaen (December 2020)
A butch lesbian parolee. The pretty pansexual nurse who got away. Is this their second chance at a happily ever after? Finn is finally out of prison. Having no job, no car, and no place to sleep except her cousin's couch? Not so great. Plus, her felony theft conviction isn't doing wonders for her employment prospects, so she can't afford her migraine meds without the public clinic. The last thing she ever expected was for the gal who stole her heart to come walking down that clinic's hallway: Vivi, the nurse who spent two years fighting to get proper medical care for her patients.
Soulstar by CL Polk (16 February 2021)
For years, Robin Thorpe has kept her head down, staying among her people in the Riverside neighborhood and hiding the magic that would have her imprisoned by the state. But when Grace Hensley comes knocking on Clan Thorpe's door, Robin's days of hiding are at an end. As freed witches flood the streets of Kingston, scrambling to reintegrate with a kingdom that destroyed their lives, Robin begins to plot a course that will ensure a freer, juster Aeland. At the same time, she has to face her long-bottled feelings for the childhood love that vanished into an asylum twenty years ago. Can Robin find happiness among the rising tides of revolution?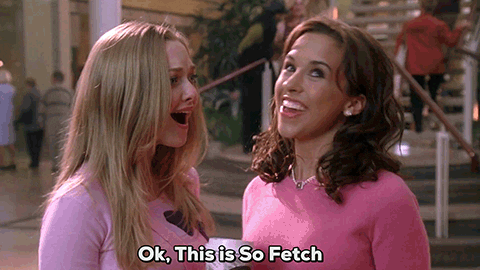 Bruised by Tanya Boteju (23 March 2021)
To Daya Wijesinghe, a bruise is a mixture of comfort and control. Since her parents died in an accident she survived, bruises have become a way to keep her pain on the surface of her skin so she doesn't need to deal with the ache deep in her heart. So when chance and circumstances bring her to a roller derby bout, Daya is hooked. Yes, the rules are confusing and the sport seems to require the kind of teamwork and human interaction Daya generally avoids. The deeper Daya immerses herself into the world of roller derby, though, the more she realizes it's not the simple physical pain-fest she was hoping for. Her rough-and-tumble teammates and their fans push her limits in ways she never imagined, bringing Daya to big truths about love, loss, strength, and healing.
She Drives Me Crazy by Kelly Quindlen (20 April 2021)
After losing spectacularly to her ex-girlfriend in their first game since their break up, Scottie Zajac gets into a fender bender with the worst possible person: her nemesis, the incredibly beautiful and incredibly mean Irene Abraham. Things only get worse when their nosey, do-gooder moms get involved and the girls are forced to carpool together until Irene's car gets out of the shop. Their bumpy start only gets bumpier the more time they spend together. But when an opportunity presents itself for Scottie to get back at her toxic ex (and climb her school's social ladder at the same time), she bribes Irene into playing along. Hijinks, heartbreak, and gay fake-dating scheme for the ages.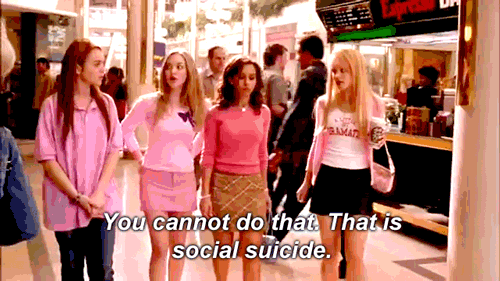 Meet Cute Diary by Emery Lee (4 May 2021)
Noah Ramirez thinks he's an expert on romance. He has to be for his popular blog, the Meet Cute Diary, a collection of trans happily ever afters. There's just one problem—all the stories are fake. What started as the fantasies of a trans boy afraid to step out of the closet has grown into a beacon of hope for trans readers across the globe. When a troll exposes the blog as fiction, Noah's world unravels. The only way to save the Diary is to convince everyone that the stories are true, but he doesn't have any proof. Then Drew walks into Noah's life, and the pieces fall into place: Drew is willing to fake-date Noah to save the Diary.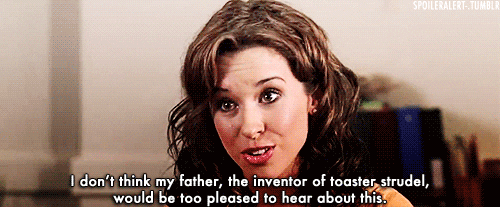 May the Best Man Win by ZR Ellor (18 May 2021)
Jeremy Harkiss, cheer captain and student body president, won't let coming out as a transgender boy ruin his senior year. Instead of bowing to the bigots and outdate school administration, Jeremy decides to make some noise—and how better than by challenging his all-star ex-boyfriend, Lukas for the title of Homecoming King? Lukas Rivers, football star and head of the Homecoming Committee, is just trying to find order in his life after his older brother's funeral and the loss long-term girlfriend—who turned out to be a boy. But when Jeremy threatens to break his heart and steal his crown, Lukas kick starts a plot to sabotage Jeremy's campaign.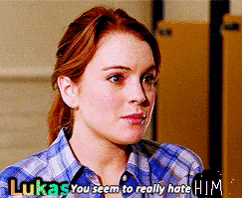 Pumpkin by Julie Murphy (25 May 2021)
Waylon Russell Brewer is a fat, openly gay boy stuck in the small West Texas town of Clover City. His plan is to bide his time until he can graduate and move to Austin with his twin sister. So when Clementine deviates from their master plan right after Waylon gets dumped, he throws caution to the wind and creates an audition tape for his favorite TV drag show, Fiercest of Them All. When the tape is accidentally shared with the entire school, Waylon is nominated for prom queen as a joke. Clem's girlfriend, Hannah Perez, also receives a joke nomination for prom king. Waylon and Hannah decide there's only one thing to do: run—and leave high school with a bang.
Eat Your Heart Out by Kelly DeVos (29 June 2021)
Vivian Ellenshaw is fat, but she knows she doesn't need to lose weight, so she's none too happy to find herself forced into a weight-loss camp's van with her ex-best friend, Allie, a meathead jock who can barely drive, and the camp owner's snobby son. And when they arrive at Camp Featherlite at the start of the worst blizzard in the history of Flagstaff, Arizona, it's clear that something isn't right. Then a camper goes missing down by the lake. Then Vee spots something horrifying outside in the snow. Something…that isn't human. Plus, the camp's supposed "miracle cure" for obesity just seems fishy, and Vee and her fellow campers know they don't need to be cured. Of anything. Even worse, it's not long before Camp Featherlite's luxurious bungalows are totally overrun with zombies.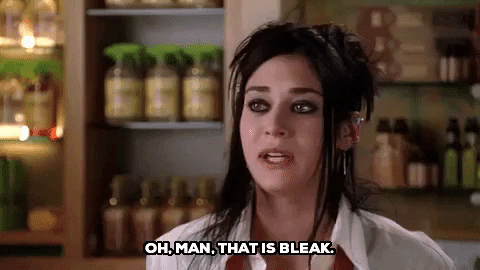 So fetch, right?