2020 was horrible, but instead of lingering on the past I'm going to set goals for myself for 2021. Goal number 1 is obviously survival with my mental health mostly intact, or at least better than it was throughout 2020.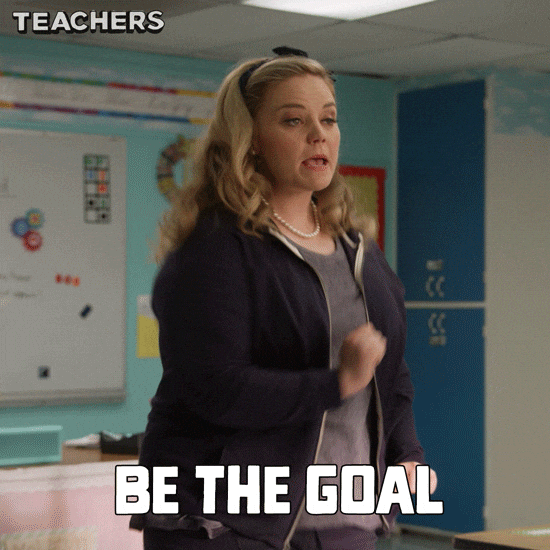 I usually set fairly lowball goals for myself, but the first half of 2020 is me working on my writing full time. The second half is going to bring a lot of changes, so I want to take the time now to do what I need to do so I can be successful reading and writing. Yes, that means I left my position as a librarian, but I hope to return to the profession in the latter half of 2021. The stress of not having a paying job is eating away at my soul, but the time is right, our finances are good, and this is one of the few chances I'll have to do this…plus deadlines.
Fingers crossed I can stay motivated, maintain my purpose (writing) and keep off Youtube too much.
Reading
As with 2020, my goal is a lowballed 120. I have been pushing myself to read more diversely, and my goal this year is to have 70% of the books I read meet that goal.
However, I want to try tracking my stats more thoroughly than what Goodreads can provide, so I created a reading log based on some I found here on WordPress. Theirs were fantastic, but not quite what I wanted to track (I don't give a shit about publishers, I don't keep track of books I own or buy, and I want to dive deeper into reading diversely), so I made my own. If this looks like something that you'd like to try, go ahead and take a look, and feel free to make a copy of the spreadsheet. Any problematic elements or errors are entirely my own, and I take full responsibility for them.
Link to template: 2021 Reader Spreadsheet
My inspiration (these creators request that if you use their spreadsheets and share that you give them credit for their hard work):
As for challenges, aside from my annual Goodreads reading challenge, I usually don't do them? I'd love it say it was because I'm not a joiner, but it's more because of my fear of failure and rejection (sidenote: becoming a writer is a great way to get over that fear).
However, I do run several challenges at The Procrastinators' Book Club, where I am the games/challenges mod. We always welcome new members, and one of our biggest draws are our team reading challenges, which we host twice a year (and they are really fun), along with our monthly readathons, buddy reads and group reads, and other games. Here's our 2021 schedule if you'd like to check us out.
I guess my one other reading-ish goal is to clean up my blog review page, which hasn't been updated since um, like August 2019. I have a lot of updating to do to make it cleaner and more user friendly so people can find my past reviews (if they'd like).
Writing
Whooo boy. Here's where this shit gets fun. Pretty much everything except That Slow Awakening is my WIP title.
Novels
That Slow Awakening. Finish the draft in January, finish my edits and turn in to my editor by the end of February.
Satura Book 3. Outlined, first draft complete, my edits complete by the end of the year.
Novellas
Lesbian Cinderella. Finish first draft and edit.
Short Stories
Blackfish Redux and Peregrine Zircon: find paying markets.
Oregon Nation, Malfi Sirno and Flowers: Edit and start subbing.
Widows and Secretary: draft, write and edit.
Stretch
These are all major stretch goals, as what I have outlined above is a lot of writing for me!
Princess. Edit draft. Needs more research.
Keepers
Kaedre
Desert Rose
Evie Book 2??
New Adult contemporary princess thing
Me in 2021: