The number of books on my TBR has been creeping steadily higher as I discover all the new releases that I want to read!
One of these days I'm going to post a list of backlist titles that I really want to read but haven't because…reasons. The reasons being new releases and a brain that sees new books and goes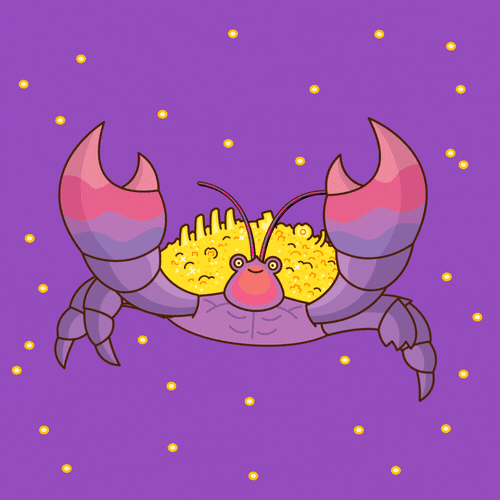 This is by far not an exhaustive list of all of the fabulous YA that is releasing in 2021's first quarter, just the ones that I'm most excited about. All blurbs are from Goodreads.
January
Happily Ever Afters by Elise Bryant (5 Jan)
Sixteen-year-old Tessa Johnson has never felt like the protagonist in her own life. She's rarely seen herself reflected in the pages of the romance novels she loves. The only place she's a true leading lady is in her own writing—in the swoony love stories she shares only with Caroline, her best friend and #1 devoted reader. When Tessa is accepted into the creative writing program of a prestigious art school, she's excited to finally let her stories shine. But when she goes to her first workshop, the words are just…gone. Fortunately, Caroline has a solution: Tessa just needs to find some inspiration in a real-life love story of her own.
Concrete Rose by Angie Thomas (12 Jan)
If there's one thing seventeen-year-old Maverick Carter knows, it's that a real man takes care of his family. As the son of a former gang legend, Mav does that the only way he knows how: dealing for the King Lords. With this money he can help his mom, who works two jobs while his dad's in prison. Life's not perfect, but with a fly girlfriend and a cousin who always has his back, Mav's got everything under control. Until, that is, Maverick finds out he's a father.
Last Night at the Telegraph Club by Malinda Lo (19 Jan)
America in 1954 is not a safe place for two girls to fall in love, especially not in Chinatown. Red-Scare paranoia threatens everyone, including Chinese Americans like Lily. With deportation looming over her father—despite his hard-won citizenship—Lily and Kath risk everything to let their love see the light of day.
February
A Pho Love Story by Loan Le (2 Feb)
For years, the Mais and the Nguyens have been at odds, having owned competing, neighboring phở restaurants. Bao and Linh, who've avoided each other for most of their lives, both suspect that the feud stems from feelings much deeper than friendly competition. But then a chance encounter brings Linh and Bao together despite their best efforts and sparks fly, leading them both to wonder what took so long for them to connect. But then, of course, they immediately remember.
The Gilded Ones by Namina Forna (9 Feb)
Sixteen-year-old Deka lives in fear and anticipation of the blood ceremony that will determine whether she will become a member of her village. Already different from everyone else because of her unnatural intuition, Deka prays for red blood so she can finally feel like she belongs. But on the day of the ceremony, her blood runs gold, the color of impurity–and Deka knows she will face a consequence worse than death. Then a mysterious woman comes to her with a choice: stay in the village and submit to her fate, or leave to fight for the emperor in an army of girls just like her.
Wings of Ebony by J Elle (23 Feb)
"Make a way out of no way" is just the way of life for Rue. But when her mother is shot dead on her doorstep, life for her and her younger sister changes forever. Rue's taken from her neighborhood and whisked away to Ghizon—a hidden island of magic wielders. Miserable and desperate to see her sister on the anniversary of their mother's death, Rue breaks Ghizon's sacred Do Not Leave Law and returns to Houston, only to discover that Black kids are being forced into crime and violence. And her sister, Tasha, is in danger of falling sway to the very forces that claimed their mother's life.
March
Once Upon a Quinceañera by Monica Gomez-Hira (2 Mar)
Carmen Aguilar just wants to make her happily ever after come true. Except apparently "happily ever after" for Carmen involves being stuck in an unpaid summer internship! All she has to do is perform! In a ball gown! During the summer. In Miami. Fine. Except that Carmen's company is hired for her spoiled cousin Ariana's over the top quinceañera. And of course, her new dance partner at work is none other than Mauro Reyes, Carmen's most deeply regrettable ex. If Carmen is going to move into the future she wants, she needs to leave the past behind.
The Mirror Season by Anna-Marie McLemore (16 Mar)
Graciela Cristales' whole world changes after she and a boy she barely knows are assaulted at the same party. She loses her gift for making enchanted pan dulce. Neighborhood trees vanish overnight, while mirrored glass appears, bringing reckless magic with it. And Ciela is haunted by what happened to her, and what happened to the boy whose name she never learned. But when the boy, Lock, shows up at Ciela's school, he has no memory of that night, and no clue that a single piece of mirrored glass is taking his life apart. Ciela decides to help him, which means hiding the truth about that night. Because Ciela knows who assaulted her, and him.
The Theft of Sunlight by Intisar Khanani (23 Mar)
Children have been disappearing from across Menaiya for longer than Amraeya ni Ansarim can remember. When her friend's sister is snatched, Rae knows she can't look away any longer – even if that means seeking answers from the royal court, where her country upbringing and clubfoot will only invite ridicule. Yet the court holds its share of surprises. There she discovers an ally in the foreign princess, who recruits her as an attendant. But treachery runs deep, and the more Rae uncovers, the more she endangers the kingdom itself.
The Rule of Wolves by Leigh Bardugo (30 Mar)
As Fjerda's massive army prepares to invade, Nikolai Lantsov will summon every bit of his ingenuity and charm—and even the monster within—to win this fight. Zoya Nazyalensky has lost too much to war. Now duty demands she embrace her powers to become the weapon her country needs. No matter the cost. Deep undercover, Nina Zenik risks discovery and death as she wages war on Fjerda from inside its capital. But her desire for revenge may cost her country its chance at freedom and Nina the chance to heal her grieving heart. King. General. Spy. Together they must find a way to forge a future in the darkness. Or watch a nation fall.
Which releases are you excited to read?