The Relentless Moon by Mary Robinette Kowal
🌺🌺🌺🌺🌺/5
Trigger Warning: Anorexia, grief, pandemic and suicidal thoughts
While Elma York, aka The Lady Astronaut, is away on a three-year mission to Mars, it's up to Nicole Wargin and the others to hold down the fort. Except something is rotten on the Earth, and the trail of sabotage is leading straight to the moon. Nicole is tasked to investigate, discreetly, of course.
This would be 4 stars except that epilogue. I am still crying a little.
Her vibrato sounds like she's using a jackhammer as a dildo.
Welp, if you were hoping for the delicate sensibilities of Elma York, and her aversion to all things sex and love of rocket euphemisms, you have come to the wrong book.
Nicole Wargin may be the perfect politician's wife on the outside, but on the inside she is ice cold, fiery hot and all sorts of bored. She's over fifty and despite being one of the most experienced astronauts in the solar system, has been consistently pushed aside because she is old hat. Determined to prove them otherwise, she's going push her mind and body to the limits.
Despite her forthright nature regarding sex and the ever-presence of the reader in her mind, I never felt like I had a sense of Nicole. It always felt like she was holding something back. Like she was blocking away everyone and everything and keeping the world (minus Kenneth) at arm's distance.
Which goes to show the nature that long-term trauma takes and how people cope to pressure, stress and trauma. Nicole survived the Meteor and World War II, and she also survived her high pressure childhood, which led her to compartmentalize everything.
Writing this kind of character is intensely difficult to pull off, and I'm just not sure that this was a success. Nicole wasn't a character you could connect with—she didn't do beyond the surface connections, even with friends—and she wasn't one you could really empathize with. She knew the calculations of the risks she took, and she did it.
However, what I did connect with was her grit. Nicole had a lot of it and she just. kept. going.
Until she couldn't.
And then she tried harder.
Even if we hadn't been observing quarantine procedures, there wasn't anywhere on the colony for all 326 of us to gather. So everyone gathered in the largest common space of the module they were in and listened to Eugene address the moon.
One of the things this book addressed that I loved was how marginalized people were held back because of their marginalizations—and when they were freed of their tethers (both of policy and of their own minds) they soared. Eugene and Myrtle are two of my favorite characters, mainly because Myrtle is fantastic and kind and has a sharp wit, and Eugene is just about the most competent and humble man who was ever a jet pilot turned astronaut. I loved them and their relationship, and I was so happy to see more of it—and to see Eugene take over as administrator of the Moon.
Another bit was on Nicole, and how women over a certain age are told to retire with grace and dignity or be gently shoved out an airlock. And how Nicole was like, fuck you, but no. Even with literally one arm tied behind her back and trying to get through a devastating loss, she still pushed.
Not marginalized but still a favorite character was Nathaniel. I loved reading more about him outside of Elma's POV, and he's just one of those utterly brilliant and utterly hopeless individuals. Which makes the events of The Lady Astronaut of Mars that much more heartbreaking.
The last bit that hit home was the pandemic.
Yep, that's in the trigger warnings. Due to the sabotage, there is a polio pandemic on the moon colony. And…a lot of it hit home really hard. The isolation. The pulling together while being apart. The complaints and the pain of the people most affected. The mental strain on those not affected. All combined with the fact that getting polio was the end of the line for many of these astronauts' careers, and it meant a death sentence when they returned to Earth (either because they would be hard pressed to survive a return journey or because it meant they would be forced to stay on a dying Earth).
We grieved, but we carried on because that was what made us human.
A good chunk of this book deals with grief and loss, and how each person hands grief and loss differently.
I will not go further, because that's entering mild spoiler territory (it's revealed in The Fated Sky).
Anywho, things I wasn't so fond of in the book, my lack of connectively to Nicole (I understood her and her motivations, particularly with the big reveal of her background) aside, I felt like the plot was uneven. It went through spurts of excitement and then long lags of lull where it felt that very, very little happened. Which made it feel that the plotting was not paced as well as it could have been, which turned something that had a pretty exciting plot—lunar colony, space walks, poisonings, sabotage, eating disorders, spy hunting, assassination, and heists—into something of a slog at times.
Without that epilogue, this would be a solid 3.5 story because of how uneven and sloggy the pacing was.
However, that epilogue.
And also the Easter Eggs!
Dispatched a reconnaissance flight to the South Pole outpost at 23:00. Pilot: Armstrong. Copilot: Aldrin. Nav/Comp: El-Mohtar.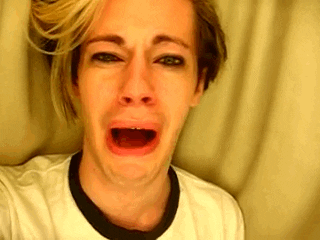 I can't wait for the next book in the series.
I received this ARC from NetGalley for an honest review.
The Relentless Moon released July 7, 2020, from Tor.