There are a lot of adult SFF releases this fall (and so many more that were pushed back to 2021) that I just don't know how I'm going to prioritize my reading for next month through well, the end of the year.
There are so many I am excited about, and I just want you all to hop aboard the hype train with me to celebrate these books!
Toot toot!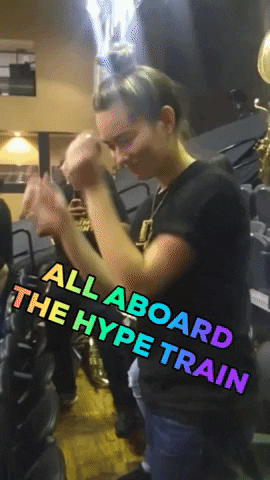 All wording is from Goodreads.
September
The Bone Shard Daughter by Andrea Stewart (8 Sep, Orbit)
The emperor's reign has lasted for decades, his mastery of bone shard magic powering the animal-like constructs that maintain law and order. But now his rule is failing, and revolution is sweeping across the Empire's many islands. Lin is the emperor's daughter and spends her days trapped in a palace of locked doors and dark secrets. When her father refuses to recognise her as heir to the throne, she vows to prove her worth by mastering the forbidden art of bone shard magic.
The Ikessar Falcon (Chronicles of the Bitch Queen #2) by KS Villoso (24 Sep, Orbit)
Abandoned by her people, Queen Talyien's quest takes a turn for the worse as she stumbles upon a plot deeper and more sinister than she could have ever imagined, one that will displace her king and see her son dead. The road home beckons, strewn with a tangled web of deceit and unimaginable horrors. To save her land, Talyien must confront the myth others have built around her: Warlord Yeshin's daughter, symbol of peace, warrior and queen and everything she could never be.
Burning Roses by SL Huang (29 Sep, Tor.com)
When Rosa (aka Red Riding Hood) and Hou Yi the Archer join forces to stop the deadly sunbirds from ravaging the countryside, their quest will take the two women, now blessed and burdened with the hindsight of middle age, into a reckoning of sacrifices made and mistakes mourned, of choices and family and the quest for immortality.
October
The Invisible Life of Addie LaRue by VE Schwab (6 Oct, Tor)
France, 1714: in a moment of desperation, a young woman makes a Faustian bargain to live forever and is cursed to be forgotten by everyone she meets. Thus begins the extraordinary life of Addie LaRue, and a dazzling adventure that will play out across centuries and continents, across history and art, as a young woman learns how far she will go to leave her mark on the world.
How the Multiverse Got Its Revenge (The Thorne Chronicles #2) by K Eason (6 Oct, Daw)
After avoiding an arranged marriage, thwarting a coup, and inadvertently kick-starting a revolution, Rory Thorne is no longer a princess, but a space pirate. Her new life is interrupted when Rory and her crew encounter an abandoned ship registered under a false name, seemingly fallen victim to attack. As they investigate, they find evidence of vicious technology and arithmancy, alien and far beyond known capabilities.
The Once and Future Witches by Alix E Harrow (13 Oct, Orbit)
In 1893, there's no such thing as witches. There used to be, in the wild, dark days before the burnings began, but now witching is nothing but tidy charms and nursery rhymes. If the modern woman wants any measure of power, she must find it at the ballot box. But when the Eastwood sisters join the suffragists of New Salem, they begin to pursue the forgotten words and ways that might turn the women's movement into the witch's movement.
Black Sun by Rebecca Roanhorse (13 Oct, Saga)
In the holy city of Tova, the winter solstice is usually a time for celebration and renewal, but this year it coincides with a solar eclipse, a rare celestial event proscribed by the Sun Priest as an unbalancing of the world. Meanwhile, a ship launches from a distant city bound for Tova and set to arrive on the solstice. The captain of the ship, Xiala, is a disgraced Teek whose song can calm the waters around her as easily as it can warp a man's mind. Her ship carries one passenger. Described as harmless, the passenger, Serapio, is a young man, blind, scarred, and cloaked in destiny. As Xiala well knows, when a man is described as harmless, he usually ends up being a villain.
The Midnight Bargain by CL Polk (13 Oct, Erewohn)
Beatrice Clayborn is a sorceress who practices magic in secret, terrified of the day she will be locked into a marital collar that will cut off her powers to protect her unborn children. She dreams of becoming a full-fledged Magus and pursuing magic as her calling as men do, but her family has staked everything to equip her for Bargaining Season, when young men and women of means descend upon the city to negotiate the best marriages. The Clayborns are in severe debt, and only she can save them, by securing an advantageous match before their creditors come calling.
Ring Shout by P. Djèlí Clark (13 Oct, Tor.com)
D. W. Griffith is a sorcerer, and The Birth of a Nation is a spell that drew upon the darkest thoughts and wishes from the heart of America. Now, rising in power and prominence, the Klan has a plot to unleash Hell on Earth. Luckily, Maryse Boudreaux has a magic sword and a head full of tales. But to confront this ongoing evil, she must journey between worlds to face nightmares made flesh–and her own demons. Together with a foul-mouthed sharpshooter and a Harlem Hellfighter, Maryse sets out to save a world from the hate that would consume it
Phoenix Extravagant by Yoon Ha Lee (20 Oct, Solaris)
Gyen Jebi isn't a fighter or a subversive. They just want to paint. One day they're jobless and desperate; the next, Jebi finds themself recruited by the Ministry of Armor to paint the mystical sigils that animate the occupying government's automaton soldiers. But when Jebi discovers the depths of the Razanei government's horrifying crimes—and the awful source of the magical pigments they use—they find they can no longer stay out of politics.
November
The Fires of Vengeance (The Burning #2) by Evan Winter
Desperate to delay an impending attack by the indigenous people of Xidda, Tau and his queen craft a dangerous plan. If Tau succeeds, the queen will have the time she needs to assemble her forces and launch an all-out assault on her own capital city, where her sister is being propped up as the 'true' Queen of the Omehi. If the city can be taken, if Tsiora can reclaim her throne and reunite her people, then the Omehi might have a chance to survive the coming onslaught.
The Factory Witches of Lowell by CS Malerich (10 Nov, Tor)
For the young women of Lowell, Massachusetts, freedom means fair wages for fair work, decent room and board, and a chance to escape the cotton mills before lint stops up their lungs. Faced with abominable working conditions, unsympathetic owners, and hard-hearted managers, the mill girls of Lowell have had enough. They're going on strike, and they have a secret weapon on their side: a little witchcraft to ensure that no one leaves the picket line.
The Bright and Breaking Sea by Chloe Neill (17 Nov, Berkley)
Kit Brightling, rescued as a foundling and raised in a home for talented girls, has worked hard to rise through the ranks of the Isles' Crown Command and become one of the few female captains in Queen Charlotte's fleet. Her ship is small, but she's fast–in part because of Kit's magical affinity to the sea. But the waters become perilous when the queen sends Kit on a special mission with a partner she never asked for.
December
When the Tiger Came Down the Mountain by Nghi Vo (8 Dec, Tor.com)
The cleric Chih finds themself and their companions at the mercy of a band of fierce tigers who ache with hunger. To stay alive until the mammoths can save them, Chih must unwind the intricate, layered story of the tiger and her scholar lover—a woman of courage, intelligence, and beauty—and discover how truth can survive becoming history.
Which of these are you planning to read?