Last week I highlighted four (I know there are more but my brain is just toast right now) adult queer science fiction releases from September to November.
Despite having a strong start to 2020 and a hella queer August (Harrow and The Space Between Worlds, among others), YA SFF-land has gotten a whole lot gayer. And I love it!
Granted, many of these were spring 2020 releases that got pushed back to due to the Plague That Shall Not Be Named, but that just means that fall 2020 is gonna be here and it's gonna be queer.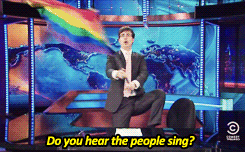 So here are *some* of the Queer YA SFF releases coming out in the latter half of this hell-year.
*Blurbs are from Goodreads.
September
Cemetery Boys by Aiden Thomas (Sep 1, Swoon Reads)
When his traditional Latinx family has problems accepting his gender, Yadriel becomes determined to prove himself a real brujo. With the help of his cousin and best friend Maritza, he performs the ritual himself, and then sets out to find the ghost of his murdered cousin and set it free. However, the ghost he summons is actually Julian Diaz, the school's resident bad boy, and Julian is not about to go quietly into death.
Wayward Witch by Zoraida Córdova (1 Sep, Sourcebooks Fire)
Rose Mortiz has always been a fixer, but lately she's been feeling lost. She has brand-new powers she doesn't understand, and her family is still trying to figure out how to function in the wake of her amnesiac father's return home. Then, on the night of her Deathday party, Rose discovers her father's memory loss has been a lie. As she rushes to his side, the two are ambushed and pulled through a portal to the land of Adas, a fairy realm hidden in the Caribbean Sea. (NB/Gender-fluid rep?)
The Reckless Afterlife of Harriet Stoker by Lauren James (Sep 3, Walker Books)
What if death is only the beginning? When Harriet Stoker dies after falling from a balcony in a long-abandoned building, she discovers a group of ghosts, each with a special power. Felix, Kasper, Rima and Leah welcome Harriet into their world, eager to make friends with the new arrival after decades alone. Yet Harriet is more interested in unleashing her own power, even if it means destroying everyone around her. But when all of eternity is at stake, the afterlife can be a dangerous place to make an enemy.
Night Shine by Tessa Gratton (Sep 8, Margaret K. McElderry Books)
In the vast palace of the empress lives an orphan girl called Nothing. She slips within the shadows of the Court, unseen except by the Great Demon of the palace and her true friend, Prince Kirin, heir to the throne. When Kirin is kidnapped, only Nothing and the prince's bodyguard suspect that Kirin may have been taken by the Sorceress Who Eats Girls, a powerful woman who has plagued the land for decades. The sorceress has never bothered with boys before, but Nothing has uncovered many secrets in her sixteen years in the palace, including a few about the prince.
Iron Heart (Crier's War #2) by Nina Varela (Sep 8, HarperTeen)
Once handmaiden, now fugitive, Ayla escaped the palace of Lady Crier, the girl Ayla had planned to kill . . . but instead fell in love with. Now Ayla has pledged her allegiance to Queen Junn, whom she believes can accomplish the ultimate goal of the human rebellion: destroy the Iron Heart. Without it, the Automae will be weakened to the point of extinction. Unbeknownst to her, Crier has also fled the palace, taking up among travelling rebels, determined to find and protect Ayla. As their paths collide, neither are prepared for the dark secret underlying the Iron Heart.
Legendborn by Tracy Deonn (Sep 15, Margaret K. McElderry Books)
After her mother dies in an accident, sixteen-year-old Bree Matthews wants nothing to do with her family memories or childhood home. A residential program for bright high schoolers at UNC–Chapel Hill seems like the perfect escape—until Bree witnesses a magical attack her very first night on campus. A flying demon feeding on human energies. A secret society of so called "Legendborn" students that hunt the creatures down. And a mysterious teenage mage who calls himself a "Merlin" and who attempts—and fails—to wipe Bree's memory of everything she saw.
The Scapegracers by Hannah Abigail Clarke (Sep 15, Erewohn)
Skulking near the bottom of West High's social pyramid, Sideways Pike lurks under the bleachers doing magic tricks for Coke bottles. As a witch, lesbian, and lifelong outsider, she's had a hard time making friends. But when the three most popular girls pay her $40 to cast a spell at their Halloween party, Sideways gets swept into a new clique. The unholy trinity are dangerous angels, sugar-coated rattlesnakes, and now–unbelievably–Sideways' best friends.
The Silvered Serpents (Gilded Wolves #2) by Roshani Chokshi (Sep 22, Wednesday Books)
Séverin and his team members might have successfully thwarted the Fallen House, but victory came at a terrible cost ― one that still haunts all of them. Desperate to make amends, Séverin pursues a dangerous lead to find a long lost artifact rumoured to grant its possessor the power of God. Their hunt lures them far from Paris, and into the icy heart of Russia
Crown Chasers by Rebecca Coffindaffer (Sep 29, HarperTeen)
Alyssa Farshot has spent her whole life trying to outrun her family legacy. Her mother sacrificed everything to bring peace to the quadrant, and her uncle has successfully ruled as emperor for decades. But the last thing Alyssa wants is to follow in their footsteps as the next in line for the throne. Why would she choose to be trapped in a palace when she could be having wild adventures exploring a thousand-and-one planets in her own ship? But when Alyssa's uncle becomes gravely ill, his dying wish surprises the entire galaxy. Instead of naming her as his successor, he calls for a crownchase, the first in seven centuries.
October
Beyond the Ruby Veil by Mara Fitzgerald (Oct 13, Little, Brown Books)
Emanuela Ragno always gets what she wants. With her daring mind and socialite schemes, she refuses to be the demure young lady everyone wants her to be. In her most ambitious move yet, she's about to marry Alessandro Morandi, her childhood best friend and the heir to the wealthiest house in Occhia. Emanuela doesn't care that she and her groom are both gay, because she doesn't want a love match. She wants power, and through Ale, she'll have it all. But Emanuela has a secret that could shatter her plans.
Storm the Earth (Shatter the Sky #2) by Rebecca Kim Wells
Maren's world was shattered when her girlfriend, Kaia, was abducted by the Aurati. After a daring rescue, they've finally been reunited, but Maren's life is still in pieces: Kaia seems more like a stranger than the lover Maren knew back home; Naava, the mother of all dragons, has retreated into seclusion to recover from her wounds, leaving Maren at a loss on how to set the rest of the dragons free; and worst of all, her friend Sev has been captured by the emperor's Talons.
November
Ruinsong by Julia Ember (Nov 24, Farrar, Straus and Giroux)
In a world where magic is sung, a powerful mage named Cadence has been forced to torture her country's disgraced nobility at her ruthless queen's bidding. But when she is reunited with her childhood friend, a noblewoman with ties to the underground rebellion, she must finally make a choice: Take a stand to free their country from oppression, or follow in the queen's footsteps and become a monster herself.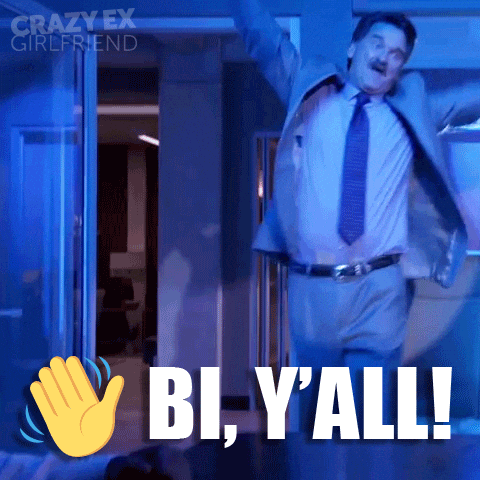 Which ones are you looking forward to?