Top Ten Tuesday was created by The Broke and the Bookish in June of 2010 and was moved to That Artsy Reader Girl in January of 2018. It was born of a love of lists, a love of books, and a desire to bring bookish friends together.
This week's prompt is Bookish Events I'd Like to Attend.
There's only one problem.
I don't actually want to attend any of them.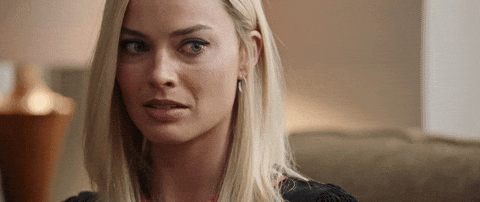 Yes, that's right. My social anxiety has gotten a lot worse over the years, from just being uncomfortable around people who weren't all in uniform to feeling like I'm shaking apart when in a big crowd. The sounds pounding at me from all directions. People jostling me. People swarming tables for free stuff. People just doing their thing. People networking and BFFs after one meeting! Me having to pretend to be human instead of three raccoons haphazardly stuffed into business casual.
It all makes me want to curl into a small ball and die a little. Imposter syndrome and social anxiety combined are just *chef's kiss* a delight.
I did attend a couple library conferences in the past twelves months, and those weren't bad because I could take a breather during the panels and I learned some pretty cool shit (and NCLA had therapy dogs, so win). But my absolute favorite event that I attended was Library Journal's Day of Dialogue, which was 100% virtual and it was so well done.
I wished I could have attended ALA and PLA's virtual conferences, but the price points were a little too much for me (I let my ALA membership lapse a couple years ago, no regrets, I wasn't getting any bang for the considerable bucks I was forking over and the website is not user friendly).
Two other events that sound fun are BookCon and YALSA (and there're a couple science fiction conventions I'd love to go to but can't remember the names of), but again…social anxiety. BookCon sounds like it's become a lot more hectic and pushy, with everyone scrambling for coveted ARCs and stuff and I um, no.
If, however, these events continue to be virtual and are reasonably priced…I might decide to go.
So um, that's it for this week?
Supppppperrr upbeat and happy, I know!
Don't let my crabby self stop you—what bookish events do you dream of going to?