Top Ten Tuesday was created by The Broke and the Bookish in June of 2010 and was moved to That Artsy Reader Girl in January of 2018. It was born of a love of lists, a love of books, and a desire to bring bookish friends together.
This is not the prompt for this week, but I wasn't feeling Books I Enjoyed But Rarely Talk About (because I talk about a lot of books I enjoy all the time), so I'm going to one I missed while on my unscheduled hiatus.
This is my Spring TBR, filled with my most hotly anticipated spring* releases! Specifically, the releases that I have ARCs of, and the ones that I'm super duper psyched about!
*since writing this, many of these publication dates have shifted.
The Young Adult Releases
As you proooooobably got from my post two weeks ago, 10 Queer YA Releases to Jump-Start Your TBR, I really like reading books about and by queer women. So I had to fight hard to limit my most-anticipated sapphic YA releases to three, so that I'd have room for two other books.
The Dark Tide (2 June 2020) is one that screams The Snow Queen to me, and that cover gives me strong Joan D. Vinge vibes. Here's hoping. The Mermaid, the Witch and the Sea (5 May 2020) looks incredible, and while I'm not really into books about pirates (literally there was a period when there was nothing. but. pirates. in YA and gag me with a spoon) this one looks fucking amazing. And rival lovers? Sign me up for The Henna Wars (12 May 2020)!
Cemetery Boys (1 Sep 2020) is written by literally the hottest (and nicest) dude ever, Aiden Thomas. The book has gotten a lot of hype, of which I'm wary, but it's #ownvoices with a Latinx trans boy protagonist, and that blurb has me screaming.
Bookish and the Beast (4 Aug 2020) is book two in the Once Upon a Con series, and I um, love this series a lot. Never did I ever think I'd fall in love with a fake fandom as much as I have with Starfield.
The Adult Releases
As per usual, most of my hotly anticipated releases are in the science fiction and fantasy genres.
Four are from authors I know and enjoy. Network Effect (5 May 2020) is the full-length Murderbot novel I have been dying to read (and I've had this ARC for a while so the suspense has been killing me but the queue before it is long). The Switch (18 Aug 2020) is a contemporary romance about two women (one old, one young) who switch places and lives. I really liked The Flatshare, so I hope this is just as fantastic!
The Phoenix Extravagant (9 Jun 2020) and The Obsidian Tower (2 June 2020) are both books by authors who's original series I um, am still reading. I'm going to get to Revenant Gun and the rest of The Tethered Mage trilogy, but…probably not before I read these two new books. Oopsie, my bad.
And Deal With the Devil (28 Jul 2020) is an author that is new to me but one I follow (and adore) on Twitter. And it's about mercenary librarians in a dystopian America with romance. Mercenaries? Librarians? Dystopian? Yes, yes and yes.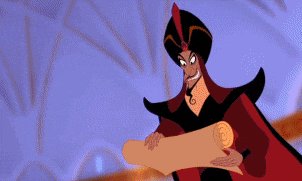 What books are on your Spring TBR?