I was sifting through my mentions (I'm still working on on how WordPress works, particularly being tagged for things because often I don't get—or know how to find—the notifications) and found that the very lovely Charlotte Alicia tagged me for my first ever Sunshine Blogger Award! Back in November! Ack! I'm a mess!
But this really made my day. Thank you Charlotte! And I'm sorry I didn't notice this earlier!
What is The Sunshine Blogger Award?
The Sunshine Blogger Award is given to those who are creative, positive, and inspiring, while spreading sunshine through the blogging community.
How does it work?
Thank the blogger(s) who nominated you in a blog post and link back to their blog.
Answer the 11 questions sent by the person who nominated you.
Nominate 11 new blogs to receive the award and write them 11 new questions.
List the rules and display the Sunshine Blogger Award logo in your post and/or on your blog.
My Answers
What inspired you to start blogging?
I've been wanting to start a book blog for the past couple of years, mainly because I wanted to connect more with the bookish community, and also because I wasn't really feeling Bookstagram anymore and I wanted a chance to express myself a little more fully on a variety of topics that neither Goodreads nor Bookstagram really supported (it's hard to take photos of ebooks).
What's a book you can't stop raving about?
Uhhhhh, where do I start? For 2019 releases, definitely The Light Brigade, Gideon the Ninth and Red, White and Royal Blue. For earlier—it depends. I'm a librarian, so I tend to tailor my responses to whoever is asking the question to give them a recommendation that they might like. That sounds weirdly altruistic, but because most of the questions I get about recommended books are at the library, I try to direct my answers towards the patron instead of my personal preference.
If you could re-write your least favourite book to something you'd enjoy, what 3 things would you change?
Uh…nothing? Although if we're talking about my most hated book of 2019, that would definitely be The Friend Zone. The really sad thing is that the first 18% was amazing. Spoilers ahead.
1) Remove the weird infantry fetish. It was gross and weird and I did not like it. Also—more education on how the military works (gunny sergeant is not a rank, nor would a gunnery sergeant ever refer to themselves as such) and better military rep overall.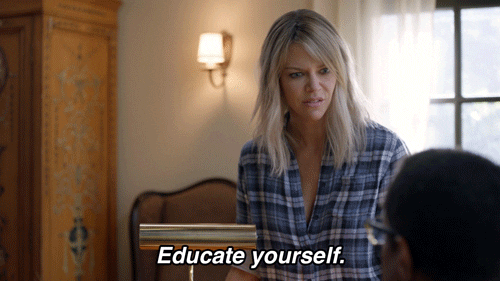 2) Don't kill off the Important Side Character For ~Effects~ It was cheap, it was dumb and it was really unnecessary and just made me hate the book the much more.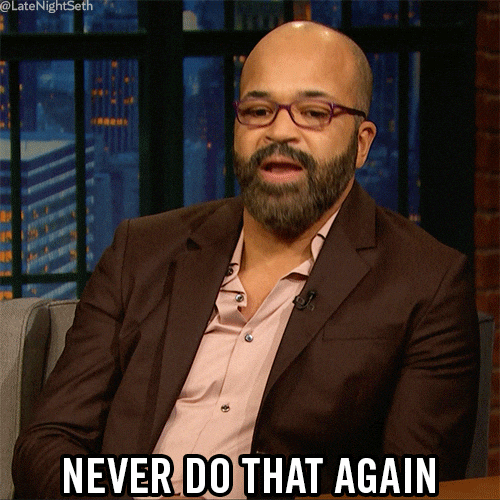 3) The crappy infertility rep. Okay, first off, enough with the "I'm not a complete woman without a working uterus." That's treading into TERFy waters and also is really awful to cis women to are infertile or just choose not to have children. And secondly, don't have the miracle baby at the end after going through the acceptance and anticipation of adoption. Just. Don't.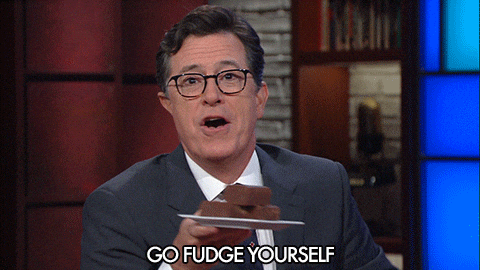 Which authors do you get excited from when hearing they will be releasing new books?
So. Many. Lois McMaster Bujold, Kameron Hurley, Casey McQuiston, N.K. Jemisin, Nnedi Okorafor, Kristen Britain, Margaret Rogerson, and so many more!
There's controversy around the idea of 'DNFing' a book, what are your thoughts?
There's controversy? Where? Show me the naysayers!
DNFing is giving yourself permission to read whatever the hell you want for whyever the hell you want. It's freeing you from expectation and obligation, and giving you more time to read what you truly love (exceptions apply for hate-finishes). Why waste your time reading a book you're just not into? Put it down and pick up something you actually enjoy. And if it's a book you own that you DNF, give it to someone who might like it. We all have different tastes in what we enjoy and that's ok.
I understand that there are those who must complete a book because they're completionists (I used to be one), but seriously. It's really freeing to be able to break away from this mindset that you have to finish a book. You don't have to do anything (well, there are consequences if you don't do some things—like, paying your bills or reading a book required for school). Think of how much time you get back to reading what you love by DNFing something you hate. No one is going to judge if you don't finish reading a book.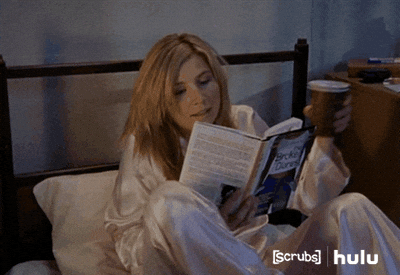 Do you feel as if your taste in genre, tropes, and books in general has changed over the last year?
Absolutely. I've transitioned away from Young Adult SFF, and have been reading a lot more Adult SFF in the past year. Adult SFF is having a moment, and has been having a moment for the past six years or so, after it sagged heavily in the early to mid 00s, whereas YA SFF was doing great and then it became too heavily saturated by tropes and formulaic plotlines (arguably the formulaic nature of YA SFF could be part of what makes it so popular, much like many romance subgenres, but I want the genre to continue to grow and do surprising and innovative things instead of stagnate). I have been reading a lot more YA contemporary, which has been doing a fantastic job in publishing more diverse authors.
Are there any popular books that you are too afraid to read because of the hype surrounding them?
Not really? I read the biggest hyped books of my Goodreads earlier this year (I read RWRB before it was super hyped), and enjoyed them. I generally am a little hesitant to read something that everyone gushes over, particularly if it's in a genre I don't normally read or if I'm just tired of seeing the book over and over and over (Daisy Jones and the Six, I'm looking right at you—and no I will not read you because your cover makes me physically ill). But I read Evelyn Hugo, Verity, The Simple Wild, and I'm happy because these are books I wouldn't have picked up otherwise.
If you could save one character from a book, who would it be?
Uhhhhh, raincheck?
What book made you cry the hardest, or gave you 'all the feels'?
So. Damn. Many. But Code Name Verity is the one that had me bawling on the train into work at 6am, so…yeah. And I was listening to the audiobook too, which really heightens the embarassment.
Do you own any book merchandise or have been to any author / bookish events?
Not really? I read a lot and have a lot of books that I love, but the series that I'm really into don't have the raving fandoms of say, SJM or Harry Potter. So it's harder to find merchandise that really speaks to me. Plus I'm kinda trying to downsize. I do have a couple bookish things, and my wife recently bought two Litograph shirts for me, but they were waayyyy too small (the sizes run VERY small) so I can't wear them!
And crowds trigger my anxiety and I am very socially awkward so I tend to avoid bookish events. Although I did attend the NCLA conference this year? But surprisingly not many books there.
What is one book that has helped you through rough times? (Or taught you something valuable?)
Squire by Tamora Pierce. Whenever I get into a slump or am feeling down, I read this book. The themes of honor, duty, integrity, hard work, and the realities of being a woman in a male-dominated profession really speak to me, and have gotten me through some pretty rough times.
My Nominations
Anyone who sees this and wants to join in!
My Questions
Why did you start book blogging?
What are your favorite parts of book blogging?
What are your least favorite?
What advice do you have for new book bloggers?
What makes you want to read a book?
What were your favorite reads of 2019?
What books were your least favorite of 2019?
What books lived up to the hype? Which didn't?
What are your favorite tropes and why?
Who in the book world (blogger, youtuber, bookstagrammer, author, friend, etc.) inspires you the most?
What is one book that helped you through rough times (or taught you something valuable?)