2019 has been a year.
I read 200 books (woohoo I met my goal!), and I met most of my other goals. My main goal was to read more diversely, and I found many of my top favorites of 2019!
✅ Read 60 Books With a Main Character of Color (I read over 80)
✅ Read 40 Books With an LGBTQIAP+ Main Character* (I read over 55)
✅ Read 25 Nonfiction Books (I read 29)
❌ Read 10 Classics (3/10…whoops)
*or a love interest who was queer
With an average 3.9 rating for the year, you can be sure that I read a lot of amazing books. I was initially planning on doing New Year's Count Down of my favorite genres and age groups like I did last year on Instagram, but then life happened and welp, yeah no.
And then I was like, let's just do my top 19…aaaaaaand. I read a lot of amazing books, okay??
How in the world am I going to narrow this down to 19?!?!?!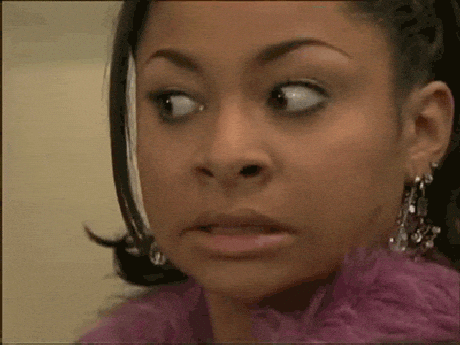 I'm gonna try. *deep breath* I can do this.
It's at 20. With some ~bonus~ reads at the end.
My Favorite Books of 2019
Because I have no rhyme or reason, I've listed these alphabetically by author's last name instead of grouping them by type, because while I want to introduce you all to the chaos that is my mind, I do have some sense of order. You're welcome.
With the Fire on High by Elizabeth Acevedo
Emoni Santiago has a lot on her plate—juggling school, a part time job at the Burger Joint, and a toddler. But she has a passion for cooking and a dream, and she's not going to let anything stop her. This book is fucking amazing. I also read The Poet X this year, and Acevedo is now one of my must-read authors. Plus that cover? *chef's kiss*
When the president's new Exclusion Act sends American-Muslims into "camps," Layla decides that enough is enough. She's going to fight back. No matter what the cost. Four years ago, this book's premise would be ridiculous. Over the top. No way in hell would America ever lock its own citizens into concentration camps "for their protection and for the protection of the country." Never again. Fast forward to today. It's happening. Kids are in cages. It's time to resist.
My horrible summary of this book: Kiko graduates from high school, fails to get into the art school of her choice, and tries to break away from her emotionally abusive mother and stand on her own two feet with the help of a childhood crush. Obviously it's more in depth than this, but my general warning is—pay attention to those trigger warnings. This book is beautifully written, but holy hell is it going to take you places if these trigger warnings apply. If you're going in, get yourself into a good headspace first and practice self-care.
The Haunting of Tram Car 015 by P. Djèlí Clark
Agent Hamed takes his new partner to investigate a haunting in a tram car—except everyone knows there's no such things as ghosts and no one has ever heard of a haunted tram car. I read a lot of novellas this year, and Clark is quickly becoming one of my absolute favorite short story and novella writers. I absolutely love his alternate 1912 Cairo, where djinns appeared, helped sweep away the tide of European imperialism and transformed Egypt into a major world power and Cairo into one of the most predominant metropolitan cities.
This is How You Lose the Time War by Amal El-Mohtar and Max Gladstone
It all begins with ruthless agent of the Agency Red finds a letter that reads, "Burn before reading." In it, she finds a taunt, a challenge—her greatest foe has revealed herself. And off she goes in a cat and cat game of win-lose-win, sneaky subterfuge and long and short games of chance and espionage with her enemy, Blue, agent of the Garden. It's Red vs Blue meets Spy vs Spy meets time travel and the best kind of purpely prosey weirdness.
For A Muse of Fire by Heidi Heilig
This book is incredible. The world-building. The plot. There's necromancy as I've never seen it before. Shadow players and desperation. A world filled with Southeast Asian influences, French colonialism and a mishmash of late nineteenth century technology. A main character who is bipolar. A character who is mixed race, with all of the feeling of a foot in each world and wholly belonging to neither. A broken family struggling to stay together no matter what cost. A brutal genocide and rebellion running through the background, with civilians caught in the crosshairs. I've never quite read anything like this, and it gives me hope for the future YA fantasy.
The Light Brigade by Kameron Hurley
I've talked a lot about this book this year, and I'm not going to spoil it. Even my review is mostly free of spoilers. Just go in knowing that you're going to be confused. Very confused. Lots of things aren't going to make sense. Breathe. Enjoy. Just know that it's the best military science fiction I've read, and is like Starship Troopers and The Forever War meet Mike Teevee from Willy Wonka and the Chocolate Factory. That's it. That's all you need to know.
Ayesha At Last by Uzma Jalaluddin
After years of school and months of job hunting, Ayesha finally got a job substitute teaching high schoolers—a sensible choice but one that makes her heart sink every time she gets into the classroom. Khalid is entranced by the girl in the purple hijab, but too shy to approach her (plus, his mother will arrange his marriage for him)—and he is shocked when he sees her in a bar/lounge. Their lives keep getting thrown together by chance, and sparks fly…until a devious plot has Khalid engaged to Ayesha's frivolous cousin Hafsa. This is a super fantastic retelling of Pride and Prejudice, and honestly I had hoped that it would rise to the same heights as The Kiss Quotient because it's that good.
The Unhoneymooners by Christina Lauren
When everyone at her twin sister's wedding gets food poisoning from the buffet but Olive and her brother-in-law's odious brother, Ethan, it looks like everything is about to unravel. Recently laid off from her job, Olive is looking for a win—and when her sister presses her to go on her vacation, Olive reluctantly agrees…even though she'll be going with Ethan. And they'll have to pretend to be married. Holy balls to the walls bundle of laughter, Batman. This book is hilarious.
The Downstairs Girl by Stacey Lee
By day, Jo is a maid to the spoiled daughter of the wealthiest man in Atlanta. By night, she's agony aunt Miss Sweetie—viciously spearing down racists, misogynists and white feminists with the power of her pen. This is historical fiction, mystery and feminist/equal rights rallying point all in one, while highlighting the racist and segregationist history of Reconstruction Atlanta. Stacey Lee is one of my favorite historical fiction writers, period.
The Prince of Secrets by AJ Lancaster
This is book two of the incredible Stariel Quartet, and I am utterly enchanted with this world, particularly by the idea of magical faelands that bond fiercely to their lords (with room for favoritism for select others) and their lord's families. Plus, it's set in what seems to be an alternate version of the early 1900s (squee!), with some evil fairies and devoted faelands and some super high stakes thrown into the mix. And super cute fae-kittens.
A Very Large Expanse of Sea by Tahereh Mafi
It's 2002, a year after 9/11. It's an extremely turbulent time politically, but especially so for someone like Shirin, a sixteen-year-old Muslim girl who's tired of being stereotyped. To borrow a phrase from the book: Wow. Just. Wow. This was incredible, raw, heartbreaking and uplifting at the same time. Shirin is probably one of the most memorable characters I've read in a while, with a voice that jumps off the page with sarcasm, vulnerability and piercing insight.
A Memory Called Empire by Arkady Martine
A young ambassador enamored with the massive all-encompassing enemy empire journeys from her tiny, unimportant station into the heart of that empire to discover what happened to her predecessor and stumbles into things more alien and familiar than she anticipated. Well, that's certainly the non-spoilerly summary. I felt encapsulated, overwhelmed, barbaric and ignorant and left with a feeling of loss and wonder and like I know everything and nothing all at once. It's brilliant.
The Giver of Stars by Jojo Moyes
Six very different women come together as librarians for the newly established WPA Pack Horse Librarian program, and find their lives changed in ways they couldn't even imagine. One of the many things I loved about this book was that it showed that the power of libraries is not just books. Books are one thing, but what libraries offer is so much more. They are bringers of knowledge, of entertainment, of power and learning. And mostly they are connectors and builders of community.
Gideon the Ninth by Tamsyn Muir
Foundling Gideon has always ever lived among the black-clad nuns of the Ninth House. But after her thirty-third attempt at escaping goes awry, Gideon agrees to the unthinkable to win her freedom—join Harrowhawk and the other pairs of the eight Houses to attempt to become immortal Lyctors. How will they do it? Gideon has no fucking clue. Yes, this is messy and all over the place—but I loved it. It's And Then There Were None in space with queer necromancers and lots of weird shit and tons of snark.
Red, White & Royal Blue by Casey McQuiston
This is a world that imagines—what if a woman won the presidency in 2016? What if she was a Texan Democrat? What if she was a divorcee with two grown biracial children? What if these children were first generation immigrants? What if her son was bi? And what if he fell in love with the Crown Prince of England? I'm trash for alternate history royal romances (totally a subgenre) and this is the good shit.
The Princess and the Fangirl by Ashley Poston
"Sometimes the stories we need are the ones that can show us a happy ending and make us feel whole and welcome and loved." The Prince and the Pauper is far from my favorite of fairy tales, but this modern retelling, with a movie star space princess who doesn't want her fandom (because honestly…who would?) and a fangirl who just wants to save her favorite character from getting killed off, switching places to prevent the leaking of the top-secret sequel script to the next Starfield movie and—I have fallen head over heels for a fandom that doesn't exist. And there's a lesbian relationship!!
The Seven Husbands of Evelyn Hugo by Tara Jenkins Reid
Folks, I'm happy to report that for once, the hype train is real. And if you haven't read this book yet and you're one of the few fortunate souls who hasn't seen this dominating your Goodreads timeline in the past year, then go into this with absolutely no expectations. Go in knowing nothing other than the fact that Evelyn Hugo is the bisexual icon of all time and this is the fake Hollywood history you never knew you needed. Because you need it.
Sorcery of Thorns by Margaret Rogerson
Foundling Elisabeth has lived in the Great Library all of her life, surrounded by grimoires and grim librarians dedicated to protecting and preserving magic from evil sorcerers. But when Elisabeth is framed for a crime she helped stop, she must ally herself with one of the most powerful sorcerers of all in order to stop more Great Libraries from being attacked. Earlier this year, I made a vague declaration that I was pretty much done with YA fantasy—except for a select few authors and Margaret Rogerson is one of them.
Check, Please! Vol 1 by Ngozi Ukazu
This is probably the most precious thing I have ever read. I just want to wrap little Bitty up in my arms and have him bake me all the pies and we can eat them off Jack's butt while Shitty serenades us with witticisms and Lardo belches and Ransom and Holster chug beers on the filth couch. I cannot wait for book two!
My Favorite NonFiction Reads of 2019
I'm not going to write long things about these, but I will link my reviews to them! All of these were audiobook listens, either purchased from Audible (they made me an offer I couldn't refuse…and yes yes yes they are horrible) or from the library (yay Overdrive!)
Unbecoming by Anuradha Bhagwati
White Fragility by Robin DiAngelo
An Indigenous Peoples' History of the United States by Roxanne Dunbar-Ortiz
Talking to Strangers by Malcolm Gladwell (I still haven't written this review)
The Water Will Come by Jeff Goodell
What were your favorite books of 2019?