Tagged by no one, but I saw this on A Fangirl's Opinion's blog, and it looked like so much fun I couldn't resist!
Best autumnal themed book cover?
Autumn means October means Halloween which means spooky! And these are kinda spooky (or witchy) covers that make me just want to cuddle up with a glass of something mulled and alcoholic and a blanket and read through the night (or to nine pm).
Which fictional friend group would you trust with an Ouija board?
Um, none of them??? Seriously, don't get involved with that shit. Despite it being 100% bullshit, I'm just not convinced that Ouija boards are worth it. Neither is saying Bloody Mary in a mirror three times (although I used to scare the shit out of my little sister when she was little with this—I have a very convincing zombie walk).
Which book setting would you love to be celebrating in during Halloween night?
Without a doubt, The Scorpio Races. Because on Thisbe, October 31st means November 1st is right around the corner, and on November 1st, someone is going to die. This book epitomizes all that is fall for me. Cold, harsh, windswept and sandy, with a heavy dose of creepiness and the copper scent of blood lyrically woven throughout. And Puck and Sean's love story is just the perfect amount of everything. All I need in my life is the sky and the sea and the sand and Corr.
Best autumnal food description inside of a story?
Any Redwall book. I stopped reading this series years and years ago as 1) the story became a little repetitive and 2) the storyline dissolved into 10% plot and 95% food description and yes I realize those numbers don't add up. I was a history major, okay? Anywho, the food descriptions were always on point and I'm surprised all of those little critters were fit and lean after their daily feasts and festivals.
Which fictional character would you dress as? (I assume this is for Halloween)
An antagonist you would pledge your allegiance to?
None of them?? I usually don't fall for the antagonist at all, so I dunno. Maybe Gabriel from Blood and Chocolate? Dude is hot, hot, hot and age appropriate for me. Well, maybe not, since he's about 24 and I'm um, older.
The creepiest book you've ever read?
It's been six months—half a year—and I still can't stop thinking about The Luminous Dead. It. Was. So. Creepy. I'm not a fan of tight spaces and the very idea of cave diving makes my skin crawl, so reading this book was just a nightmare and a half. An enthralling nightmare, but a nightmare nonetheless. From psychological thriller to forced medication to weird sounds to super creepy cave shit to lesbians to science fiction hell planets, this literally had it all.
A book you've yet to read but will read this October?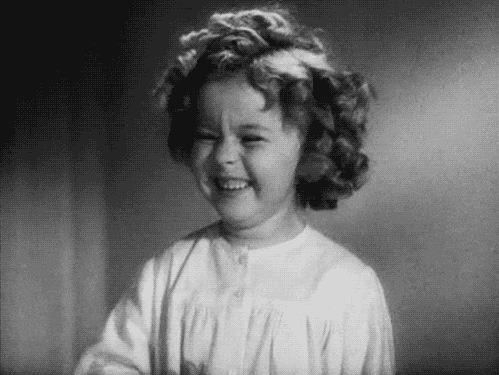 I have no fucking clue. Hopefully I'll read ten books this month? I'm at six right now, so I'm on track with about one every three days, but I just don't know. Definitely high up on my priority list is Our Wayward Fate by Gloria Chao, Slay by Brittney Morris and Michigan vs. the Boys by Carrie S. Allen, since those are ARCs that um, I haven't read yet, and that are uh, already published. Yes, yes, much shame upon me.
That's a wrap for the tag! Join in if you want, and don't forget to give a shout out to A Fangirl's Opinion!