I hit 100 followers on this blog!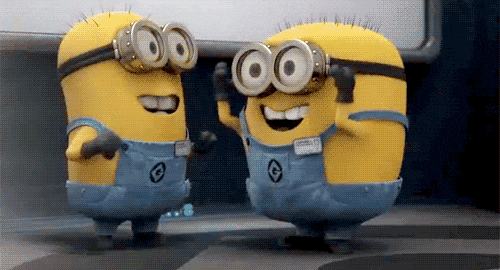 Seriously, thank you all for following me and reading my rambly, rambly book reviews that have a lot of words and make absolutely no sense whatsoever.
I'd like to start talking more about my writing—in addition to my reading—but first I need to actually get started writing some more. And also see if anyone wants to read about writing or the projects I'm working on/want to work on.
But first…Goodreads Challenges!
No, I'm not talking about my annual (although I did hit 162 read which is tied for last year…which happened in December), but group challenges.
I'm one of the moderators for one group, and we're about to launch our Winter Wars challenge.
And I'm a member of another group (well, the only other I actually participate in) that has quarterly challenges.
Let's just say that…I've sucked monkey biscuits on completing the past two quarterly challenges. The challenges themselves were awesome, but I was not. Also the group is for YA reads and I've been reading a lot of adult books recently.
But the fourth quarter is FINISH WHAT YOU'VE STARTED and…I feel optimistic?
Minus the rules, where all books must be published prior to 1 April 2019 (drat).
But I have a couple that seem promising and it might mean that I finally read them. And if I finish the first six books in the challenge, that means I can complete another set and read whatever the hell I want (published before 1 April 2019), which means I have MORE incentive to actually read Jade City instead of putting it on every TBR ever.
Do you participate in any group Goodreads Challenges or Games?