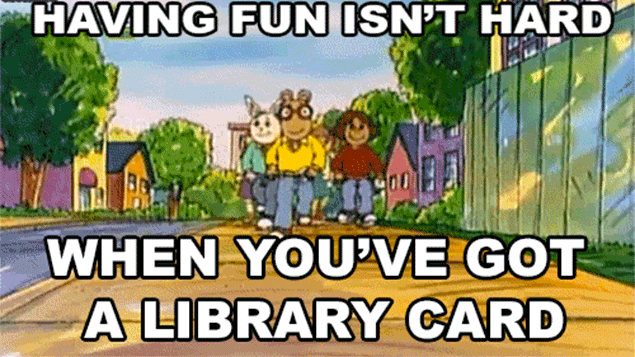 As much as I loved the bookish community, I feel that a lot of it is motivated by consumerism and how many physical books a person owns and how ~pretty~ their shelves are.
I'll be the first to say that there is nothing bad about any of these things, but also that it's important to support your local libraries, because in addition to free books, they also offer a host of other resources that are all (mostly) free.
Waiting for the pedants to come in and tell me about property taxes supporting library funding in 3…2…1…
Anywho, I'm a little biased since I'm a librarian, but I've been a long-time library patron and I'm also super duper frugal.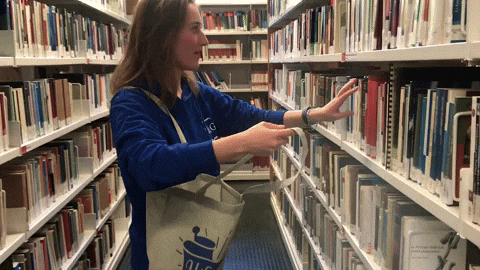 Much of this post, btw, is going to be about US libraries, because this is where I live and what I know, and I've been very fortunate to live in places with pretty damn good libraries (minus one…but they've gotten better).
I also move around a lot, and hauling around 600+ books every 1-3 years has really honed in the impracticality of having a shit ton (this is an actual measurement btw) of books. Will I get rid of them? Eh, no, not all. Many I've had for almost 20 years and they have sentimental value. But I have become a lot more discerning with my book purchases. I tend to only buy books I've read previously and loved, or books that I can't find anywhere else.
So where do I read books before buying?
NetGalley has become one of my main sources for new books, but the library has and always will be my number one stop. I have five active library cards (thank you, frequent moves) and many, many more that have expired. Wherever we move, the first thing I do once our shit has been dropped into our house is head to my local library and sign up.
So.
What else besides books does a library contain?
Materials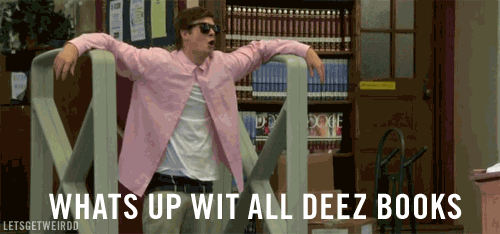 In addition to physical books in a variety of genres, age categories and types (board books, picture books, graphic novels, etc), most public libraries also have audiobooks, DVDs and CDs available for their patrons. Some libraries have extra things—like looms, cake pans, storytime kits, toys and much more that are available for checkout. Also, if the library doesn't have a copy of that book, ask if they do interlibrary loans. ILLs generally have a small fee associated for shipping and processing, but it's totally worth it.
Also, the electronic resources tend to be pretty cool, depending on if your public library can budget (or pool with other small libraries) for the cost of these resources. I'm not just talking about Overdrive and ebooks, but Access Video, Britannica Library, Tumblebook, ABC Mouse, Universal Class and many more things—some for fun and some educational.
Services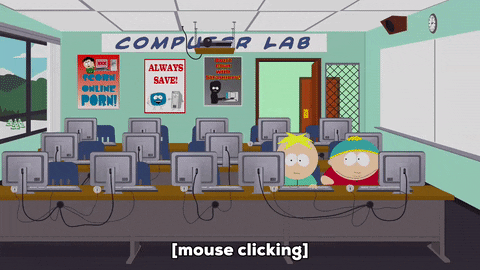 Again—NOT JUST BOOKS. Public libraries offer WiFi, and many have public computers that are either free to patrons or available for a small fee (most staff will work with you to get you on that computer for next to nothing, just sayin'), with printing, copying, fax and scanning available.
Public computers are a huge plus to local communities, as not everyone has a computer, or has internet services, or has a printer/copier/scanner. And even if they do, not everyone knows how to use it. That's where library staff come in. Ask for help (but please don't get snippy if we don't know how—we're good but we're not the Geek Squad).
In addition to technological services, some public libraries offer reference assistance, genealogy services, voter registration forms, tax forms. Some libraries have notary services and do passport applications. And most public libraries offer quiet study areas, although be warned: most public libraries are not the bastions of quiet reflection and serious studiousness. We're loud, boisterous and heckin' fun.
Programming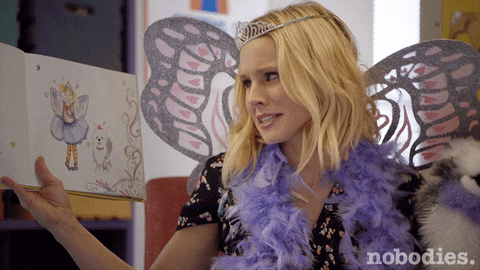 Storytimes, outreach, author talks, crafting, meeting spaces, book clubs, etc., etc., etc. Libraries have a lot of things to offer, and while I don't think libraries should be all things to everyone (because that's impossible), I do think that libraries can partner with people and organizations that can fill the gaps that the libraries can't do.
At my library, we do Pinterest Parties (often fails but hey they're fun), Tech 101, Appy Hour, Job Assistance for veterans and civilians, blood drives, health talks, real estate classes, legal aide and much more—in addition to all of the children and teen programs. We also offer homebound services. I wish we still had a bookmobile, but unfortunately that's just not in the budget (give us more money dammit). I'm hoping we can do yoga in the library (beginner, chair and facial yoga) as well.
Libraries: not just for kids (although super important for kids).
And what makes libraries the awesome places that they are?
The professionally trained staff.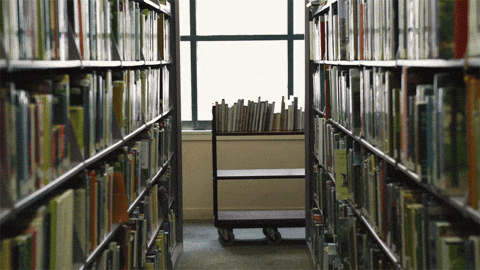 My hometown library was shut down a couple of years ago, and reopened when the community realized (to no library person's surprise) all of the things libraries offer. But they reopened as a volunteer library, and I just. No.
I'm not saying that I dislike volunteers—I was a library volunteers and libraries literally wouldn't run (in this economy or elsewhere) without Friends or volunteers—but a volunteer-run library makes me shiver. Who's doing the collection development? Who's driving for (relative) objectivity and inclusion? What're the staff standards?
Ok. Rant done.
Support your local library, if you are in an area that is lucky enough to have one.
Get a library card this month.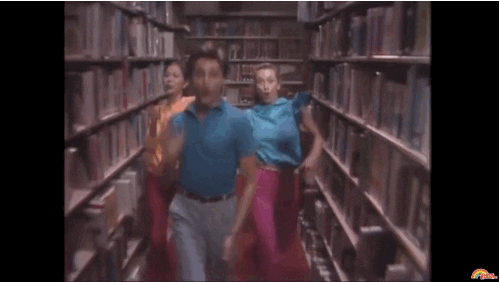 Generally, all you need is a photo ID (or parent if you are under 18) and something that shows a proof of address. I take literally anything that has your name and your address on it, but other places can be more stringent. Check the library's registration guidelines (or call) before you go to save yourself any undue frustration (because it can be frustrating).
Even if you don't have a library near you, see if there are libraries nearby that support your area and try out some of the electronic resources (if available). Also, there are other libraries in larger metropolitan areas that offer non-residential cards for an annual fee (mileage varies on cost—some are free and some can be up to $150/year) so you can tap into their online collection.
If you are affiliated with the Navy/Marine Corps, get into the Navy Digital Library, because that thing is legit (and whoever is doing their SFF collection development is killing it).
If you have a library card, think of giving your library staff a nice card thanking them for all they do (but please don't touch us—we bite).
Or, if you have a library card but don't want to splurge on a card because you are frugal too (no judgment), consider calling or emailing your local and state representation to show your support for libraries and library funding. This does matter and is very important.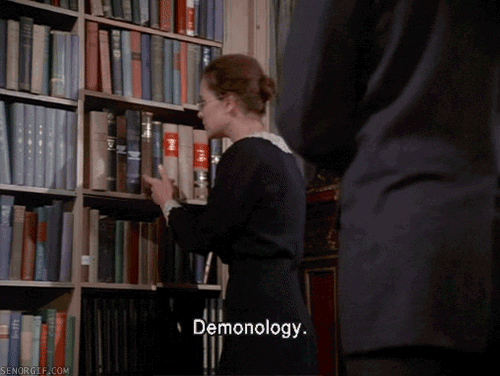 What do you love about your library? What do you wish they did better?