As an avid reader of young adult books (despite being a middle-aged woman…oh wow that hurt to type), I've been excited to see more and more diversity in the publishing world.
Let's revise that—there's always been diverse books in YAlandia, but they haven't gotten the publicity or attention of, say…books written by white cishet authors.
Until the past couple of years, where there has been a real push to publish, highlight and focus on authors from marginalized communities.
Within the LGBTQIA+ world, there has been a lot of m/m books about cis gay boys and their relationships. This year I've noticed a lot more books about bisexual and lesbian girls hitting the shelves—and getting highlighted. While I'd like to see more books with trans and non-binary characters taking the main roles instead of being part of the supporting cast, there are a couple books out there with trans and non-binary love interests.
So if you're looking to have some themed reads for Pride month and you like YA books, here're some recently published YA books from the first half of 2019 that feature main characters who are LGBTQIA+, plus a couple coming out in July that you might want to put on your TBR.
You Asked For Perfect by Laura Silverman
High school is stressful AF, all. Ariel Stone has worked hard to make his life appear effortless—first chair violin, dedicated community volunteer, expected valedictorian—but all that crumbles when his calculus grades start falling. When Ariel hires Amir to tutor him, sparks fly and Ariel realizes that adding one more commitment to his already stressed life might be one too many.
Deposing Nathan by Zach Smedley
Nate was the perfect Christian son. Until he met Cam. And they started pushing each other. Further. Harder. Until they pushed too far—and Nate is left with a stab wound, Cam is in jail, and Nate is expected to give a statement about what happened. But the truth isn't simple, and what Nate has to say could tear both their lives apart.
The Love and Likes of Rukhsana Ali by Sabina Khan
Seventeen-year-old Rukhsana Ali has struggled to live up to her conservative Muslim parents' expectations. All she has to do is lay low for the next couple months and she'll be free and in college at Caltech pursuing her dream of becoming an engineer. Until her parents catch her kissing her girlfriend, and ship her off to Bangladesh. Faced with a world of arranged marriages and tradition, Rukhsana has to find the courage to fight for love—but can she get what she wants and keep her family?
If It Makes You Happy by Claire Kann
Winnie dreams of inheriting her grandmother's diner, but the diner is failing and they need money, fast. Winnie has a solution—enter a reality TV show cooking contest—but her grandmother refuses to enter. Can Winnie go around her grandmother, navigate her feelings for the attractive Dallas and best friend Kama, and get people to accept her for who she is? Releases June 4, 2019
Tell Me How You Really Feel by Aminah Mae Safi
Rachel Retch is a wannabe director who's ready to make her own masterpiece—and her perfect lead is obnoxious over-achiever and cheerleader Sana Khan. There's just one problem: Rachel hates Sana. Rachel was the first girl Sana ever asked out, but Rachel thought it was nothing more than a cruel prank. Can they set aside their differences to work together…and maybe fall for each other despite themselves? Releases June 11, 2019
Bex has landed her dream internship with her favorite TV show, Silver Falls. But instead of pitching ideas in the writer's room, she's fetching coffee and getting insulted by the sexist head writer. Determined to prove her worth, Bex writes her own episode—and creates the show's first lesbian character—and the head writer adapts it and passes it off as his own. All's okay until Bex's proudly lesbian character is straight-washed. It's time for Bex and her crush to take a stand and fight for representation in Hollywood.
What's more fun than being the new kid at school for your senior year? Being the knocked-up new kid. After a surprise pregnancy following a one-night stand, Sara finds her perfectly planned senior year falling to pieces with a new school, new love interest and new bun in the oven.
Her Royal Highness by Rachel Hawkins
Running away to an elite Scottish boarding school after your sorta-girlfriend gets back together with her ex isn't exactly how Millie Quint planned on spending her senior year. And her dreams of hiking through the Scottish Highlands are shattered when she learns that her posh roommate is none other than Princess Flora of Scotland. The two girls can barely stand each other, but slowly dislike turns to sorta friendship and sorta friendship turns into…something else. Can it work? Or will the realities of royalty scare Millie away?
I Wish You All The Best by Mason Deaver
When Ben is kicked out of their parents' house after coming out as non-binary, they move in with their older older sister and her husband. Struggling with an anxiety disorder and wanting to lay low at their new school, Ben only comes out to their therapist, sister and her husband—but then Ben meets funny and charismatic Nathan and friendship turns into something more.
The Princess and the Fangirl by Amy Poston
The Prince and Pauper has a modern retelling in this sequel to Geekerella. Imogen Lovelace is faced with an impossible task: save her beloved Princess Amara from being kicked off Starfield, her favorite franchise. There's just one problem: the actress who plays Amara wants to quit and get away from the toxic fandom. But when a chance meeting throws Imogen and Jess together and the secret script to the sequel is leaked, they decide to do the impossible. Trade places—and ultimately rescue themselves from their own expectations. And find romance in the most unlikely of places.
Earth to Charlie by Justin Olsen
Charlie's mother was abducted by aliens, and she always says she'll come back for him. So Charlie spends his nights searching the sky for UFOs and his days avoiding the world around him. There's not much reason for him to stick around anyways, until he meets Seth and learns that there might be something to staying with the life he's built instead of looking at the stars. But soon Charlie has to make a choice: should he stay or should he go?
Starworld by Audrey Coulthurst
Loners Sam and Zoe both want a break from their equally crappy realities. When the two meet and exchange numbers, they create and escape into a magical universe that allows them to be seen for who they really are. But when Sam's feelings for Zoe turn into something more, will the universe they've built survive the inevitable explosion?
The Past and Other Things That Should Stay Buried by Shaun David Hutchinson
A story about messy friendships, complicated relationships, death and grave-digging. Dino is used to dead people—his parents own a funeral home, after all—but he's not used to them them talking back. When his best friend July dies and then comes back to undead life, they've both got some things to work out. Namely, how their friendship ended so badly, the grander mysteries of life, and why the hell July came back from the dead.
Clover Martinez is a survivor. Which is why she's still alive after an alien invasion wipes humanity off the face of the planet and leaves her alone. Until she picks up a radio message that there are other survivors, all hunkered in what used to be Area 51. But these last misfits—who call themselves The Last Teenagers on Earth—aren't what Clover was expecting. She wants to fight to take the Earth back, and they're content to chill and play video games. Clover is determined to convince them. For the Earth. And humanity.
The Tox started slow. First the teachers went. Then the students. Now there's only a handful of girls left at the Raxter School for Girls, cut off from the world on their island home and desperately waiting for the promised cure to arrive. Hetty was content to hide, until Bryatt goes missing. Now, Hetty will do anything to save her—even if it means breaking quarantine and going beyond the fence into unknown danger. Releases July 9, 2019
The Wise and the Wicked by Rebecca Podos
Legend has it that Ruby's magical family fled Russia to escape from being killed. Over the years, their magic has trickled away leaving them with just one gift: that they will discover what they will be when they die when they come of age. This fate is unchangeable—until Ruby's aunt dies in a way that was not foretold. Now Ruby has something she never realized existed—hope—and begins to search her family's history for a way to change her fate. Releases May 28, 2019
The Weight of the Stars by K. Ancrum
Ryann just wants to be an astronaut and travel the stars—an impossible dream for a girl living in a trailer park. So she settles for struggling to pay the bills and hanging out with her delinquent friends…until she meets loner Alexandria, who's mother was one of the astronauts sent on a one-way trip to the edge of the solar system. Slowly Ryann and Alexandria become friends, sitting out late at night trying to catch a radio signal from the roof. And their friendship becomes something more…
These Witches Don't Burn by Isabel Sterling
Witches are real, and Hannah is part of a coven living in Salem, MA. She's just a regular girl who goes to school, works at the Fly by Night Cauldron gift shop and actively avoids her ex-girlfriend and current coworker, Veronica. But Hannah and Veronica are flung together when dark magic begins to invade Salem, and soon Hannah is torn in multiple directions—feelings for her ex, stopping the Blood Witch and falling for ballerina Morgan. Releases May 28, 2019
Song of the Dead by by Sarah Glen Marsh
While there are a couple other sequels in this list, this is the only true sequel that picks up immediately after the events of the first book and stays with the main character. So, read the first book, Reign of the Fallen, if you haven't yet! There's a bisexual main character, necromancy, court intrigue and dead rulers. No spoilers here!
King of Scars by Leigh Bardugo
King of Scars picks up one year after Crooked Kingdom and about three years after Ruin and Rising. While it's possible to read this one without reading the earlier series, I recommend you read those first. King of Scars follows an ensemble cast with Nikolai, Zoya and Genya trying to keep Ravka together—despite attacks from the Fjerdans and the Shin, debt collectors from Kerch, the fear of the Grisha-altering drug param, and the return of Nikolai's winged monster. Across the border in Fjerda, Nina is working as a Ravkan spy and smuggling Grisha out of the country and into safety—until she is called to a place where women and girls go missing.
The Gilded Wolves by Roshani Chokshi
In alternate 1889 France, a group of teenagers hunts for a mysterious artifact that will return its leader, treasure-hunter and hotelier Séverin Montagnet-Alarie, to his rightful inheritance. But this unlikely group must fight and scheme their way through the magical and devious courts of Paris if they want to change the course of history—and survive it.
Shatter the Sky by Rebecca Kim Wells
Maren just wants to live a quiet life with her girlfriend Kaia—until Kaia is abducted by the empire's ruthless Aurati and forced to join their ranks. To save her Maren concocts a brilliant and dangerous scheme. Join the Aromanty. Steal a dragon. Storm the Aurati stronghold. But in her quest she stumbles into secrets that could affect the entire empire. Can Maren survive long enough to save Kaia? And is she destined for something bigger than she ever imagined? Releases July 30, 2019
The Fever King by Victoria Lee
When Noah Álvaro wakes up in a hospital bed, he discovers his family are dead from a viral magical attack and he is now a technopath—and has attracted the attention of the elite rulers of Carolinia. Noah has fought his whole life for the rights of magical outbreak refugees, and sees an opportunity to help them by striking a deal with the minister of Carolinia. But Noah's path becomes less clear when he meets the minister's son, and gets caught between his purpose and his heart.
We Set the Dark On Fire by Tehlor Kay Mejia
The upper class graduates of the Medino School for Girls are trained for one of two roles: run their husband's household or raise his children, both with the promise of luxury and security. Daniela Vargas is her year's top graduate—but her pedigree is a lie. About to marry a politico's son, she must keep the truth hidden, a job that becomes harder to do when she gets involved in a secret rebellion fighting to equality in Medio. Dani's faced with staying with the privilege her parents won for her, or give up everything for a better Medio…and a chance at forbidden love.
Me, trying to figure out which of these to read first and deciding to read them all because what even is a TBR anyway??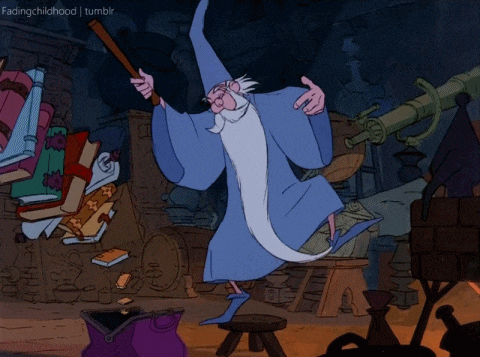 Which of these 2019 books look good to you?
Are there any more you recommend I add to this list?